Bet9ja's Net Worth for 2021 – How Rich is the Company?

Bet9ja is one of the leading entertainment and sports betting companies in Nigeria. With its impressive net worth in 2021, Bet9ja stands tall amongst its competitors. In this article, we'll explore Bet9ja's net worth and how it came to be such a prolific powerhouse.
Diving right into the topic bet9ja is an online gambling website founded in the year 2013 on 10th of September, by a Nigerian politician, entrepreneur and sports enthusiast, Kunle Soname.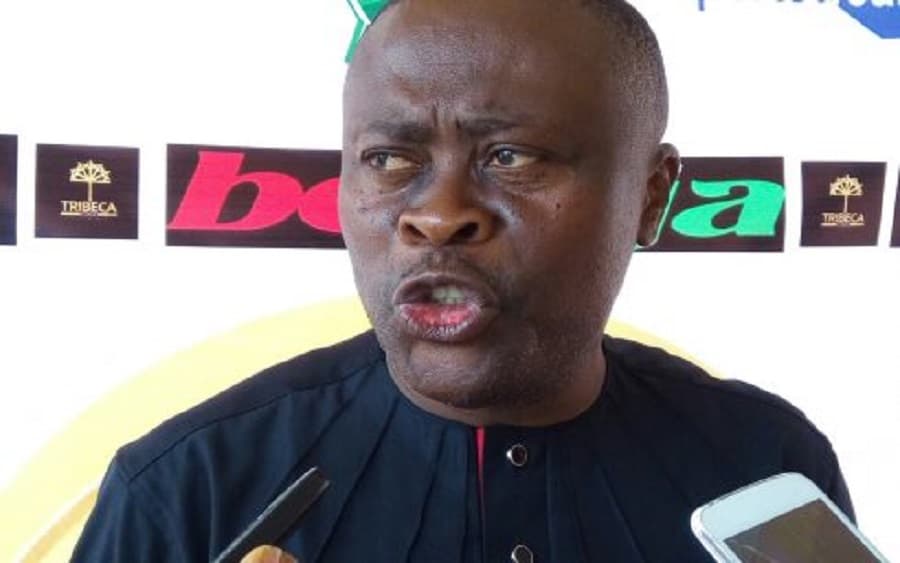 Co-founded by Ayo Ojuroye, who happens to be the company's chairman and Soname its CEO.

In addition to sports betting and other gaming activities, Bet9ja also generates income through an impressive array of media, marketing, and other projects. For example, the company has sponsored numerous sports events in Nigeria and beyond. Their sponsorships come in the form of advertising partnerships with other companies. Additionally, the brand runs their own online store selling merchandise related to their services and products. Furthermore, Bet9ja maintains strong partnerships with international payment portals such as PayPal, EcoPayz, Skrill, Neteller, and others for secure online transactions for customers.
The hustle and bustle of Nigerians around sports is hard to miss. And Soname, seemed to recognize this early on. As of today bet9ja stands to be a billion dollar company and Soname's net worth, can be safely said is, 100 million USD.
In all, most sports enthusiasts and stakeholders are familiar with bet9ja shop. Sponsoring a very popular reality TV show in Nigeria, 'Big Brother' making it clear that they want all eyes set on them. Bet9ja has made it a point to shine in the upcoming years.
This stunning platform has not only focused on spreading its tentacles wide and afar but Soname has also extended his helping hand in uplifting many Nigerian Brands. BET9JA understands that personal success means no success at all. It attempts at reaching out to other Nigerian Brands, to uplift them and help them grow.
This betting website stands to be the only local website that is most clicked on. It happens to be the third 'most clicked on' website, right after Google.com and Youtube.com.
 EVERYTHING YOU NEED TO KNOW ABOUT BET9JA 
BET9JA covers all sporting events across the Globe and Europe. The site offers various kinds of betting combinations. Thus expanding the spectrum of possible odds.
In live betting the odds change up to the 90th minute of the game. And on Saturdays there are thousands of different bets on offer.
How To Play on Bet9ja
You must have a bet9ja account. Well, opening an account on this website, is the simplest. Just follow up the bet9ja.com link, click on register, from the top right hand corner, fill out the registration form, and then proceed!
Bet9ja then sends you a confirmation mail, in your registered email with details which you will have to use to login to the website. Or you can do it on bet9ja app too. Once you are logged in you can start playing!
There are three primary ways to place bets on Bet9ja
In the menu, on the left you have a list of sports to choose from. Select the one, you want to bet on.
Select your tournament(s) and click on View
Choosing your odds decide on what events you want to bet on. Your selections will be added to a betting slip, automatically.
Fill in for the amount you'd like to bet. Select bet and then confirm it by clicking on 'Ok'.
Right after this process, you shall receive a confirmation message including your Betting ID.
Since bet9ja.com has a diversified deal to bet on. You can even bet on event names. Here's how you can do so
Find the event you wish to bet on and click on it. On doing so a window pops up that gives you information on all available markets for that event. 
If you need a hint on any of the available markets, you may click on the 'i' button available to read the descriptions provided. Then choose your odds. These odds will then be automatically added to your betting slip.
Lastly, fill up the amount section and click on BET!
The next kind of Betting Options revolve around Betting Market Tabs. 
Select your choice of sport from the menu of the left.
Choose the tournament along and click on View.
At the top of the page, notice there are several tabs with various market information. Go through them and choose the one you want to bet on.
Next click on the odds of your choice, for your desired market.
Ultimately fill out the amount section and BET!
This isn't all. You could go through some more detailed articles to know more.
SOME COOL TRICKS TO WIN BET9JA VIRTUAL FOOTBALL 
FIND THE RIGHT MENTOR 
Like any field a good mentor is responsible for guiding you through even at the toughest of times. A good mentor not only increases your winning bets but also encourages you to be better at times when you lose.
STRATEGIC MOVES 
Strategize your moves. Make notes. Start from small and move up as you gain more and more experience. It can be simple goals today, but these are the stepping stones for you. Your motivation is your key. You must remember that looking too far ahead could disturb your mental strength and motivation.
Remember that every new day is a day you learn something. If a single strategy is not working out for you reconstruct it.
BE REALISTIC 
Your expectations from your bets must align with reality. You cannot be looking at far-fetched results. Of course there have been a few success stories that brought in huge amounts of money but that was out of sheer luck. You cannot be placing your bets keeping in mind only "pure luck". Be Practical!
In conclusion, this article has been written to give you a structured idea about how bet9ja works and what it does. This article has attempted to remain as informative as possible while being brief.
By kingkentus