POPULAR ONLINE GAMES TO PLAY FOR FREE IN 2022
Are you bored, less busy, or having gone through a stressful day and you are thinking about what to do? We came up with some online games to play for free in 2022 on PC and MOBILE PHONES.
There are quite a lot of things to do but for some,  there is nothing as interesting as playing games.

However, one may need to pay a certain cost in order to play free online games.
In this article, we will bring you some popular, interesting, fun-filled best online games that will help you get out of boredom, increase your level of IQ and help you forget a stressful day.
And guess what, It's all free. You don't need to play with any extra cost.
Below is a list of the popular games you can play for free in 2022.
CHESS
There are several health benefits of playing chess, ranging from increasing one's IQ, development of problem solving skills, creativity and confidence, helping one to remain focused and calm under pressure, among several others.
If you are bored, less busy, looking out for games to play or you are considering increasing the health of your brain then chess is the perfect match for you in 2022.
Chess can be played both offline and online for free. 
APEX LEGEND
If you are someone that picks interest in martial arts movies or shooting games then Apex legend is one you should check out for.
Apex legend is a free-to-play online shooting game and it's one of the most popular video games you can play for free in 2022.
PUBG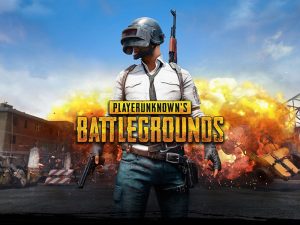 PUBG – Playerunknown's Battleground, is a free-to-play Royale video game. It ranks among the top global revenue games in 2021 and is also one to look out for in 2022. The exciting part of this game is that one can earn through playing it. So just think of it, you are being paid to have fun. Isn't that amazing? Of course, it is.
FORTNITE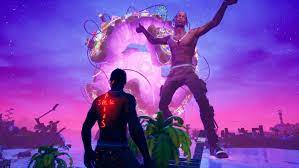 Fortnite is an online video game. It was released in 2017. You do not need an extra cost to play fortnite and if you are looking for a game to catch some fun with, then you don't have to miss out on fortnite. It ranks among the most popular games in 2022.
One exciting aspect of this game is that you can make money playing it. 
STRANGERS OF PARADISE: FINAL FANTASY ORIGIN
Another game to look out for in 2022 is strangers of Paradise:final fantasy origin. It is an action role-playing online video game filled with fun. It's a good online games to play with friends.
If you are a lover of combative games, then you need to try this out. It's super interesting.
FIFA 22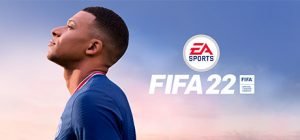 FIFA 22 is one of the best football simulation video games. It can be played both offline and online. Though it was released worldwide on the 1st of October, 2021, it remains the latest version of the FIFA series.
Anyone who is a lover of football should definitely check out for this.
By kingkentus