I Will Fire Wenger If I Buy Arsenal Dangote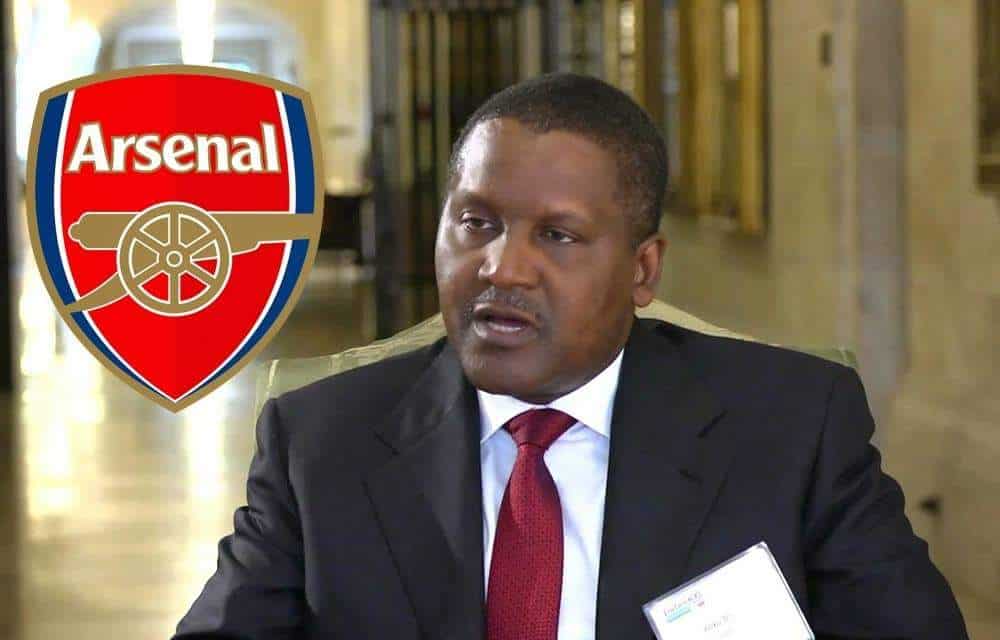 Africa's richest man, Aliko Dangote has said the first thing he would do after acquiring Arsenal football club is to fire Arsene Wenger.
In an interview with Bloomberg, Dangote said he had always wanted to own the English club since the mid-1980s.

The first thing I would change is the coach. He has done a good job, but someone else should also try his luck, he said.
Dangote added that he would persuade Stan Kroenke, American billionaire and Arsenal's biggest shareholder and Russian billionaire Alisher Usmanov to sell their shares to him.
If they get the right offer, I'm sure they would walk away.
Someone will give them an offer that will make them seriously consider walking away. And when we finish the refinery, I think we will be in a position to do that, said Dangote.
It's a great team, well-run. It could be run better, so I will be there, he said. I will wait. Even if things change I will take it, he added.
Wenger is Europe's longest-serving manager. Since his appointment to the London-based club in 1996, he's won three Premier League titles and seven FA Cup trophies.
In May, he agreed to a new two-year deal, ending months of speculation over his future prompted by his team's indifferent form last season. Arsenal failed to qualify for the UEFA Champions League, Europe's premier tournament, for the first time in 20 years.
Arsenal's biggest shareholder is American billionaire Stan Kroenke, who controls almost 67 percent of the company. Earlier this year, Russian billionaire Alisher Usmanov, who already holds a 30 percent stake, sought to buy out Kroenke in an offer that valued Arsenal at as much as 2 billion pounds ($2.6 billion).
Source:NewsNow.