August 13, 2017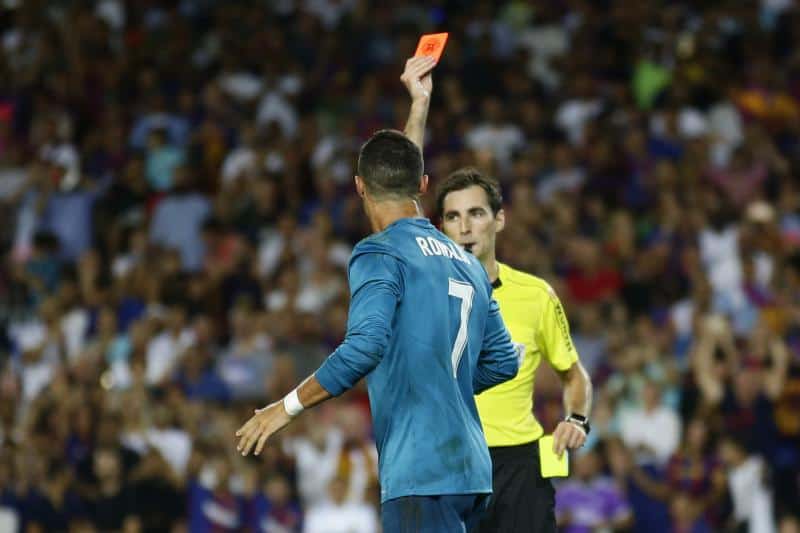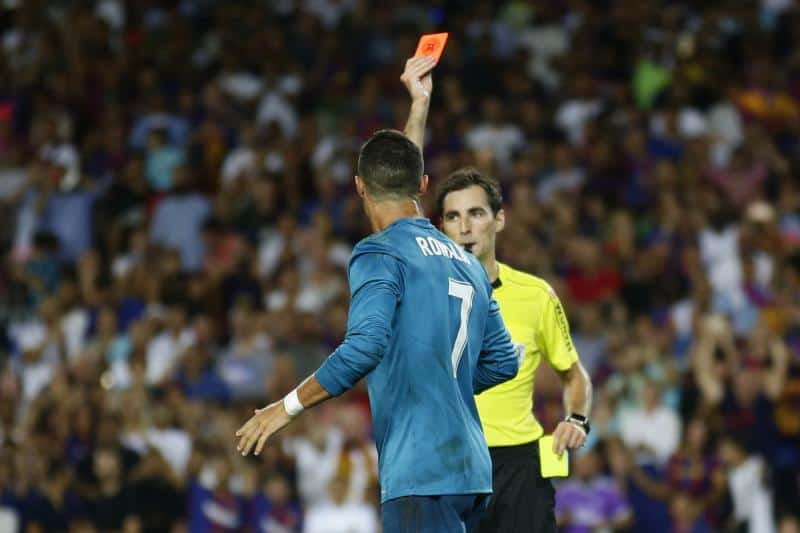 Referee Ricardo de Burgos, right, shows a red card to Real Madrid's Cristiano Ronaldo during the Spanish Supercup, first leg, soccer match between FC Barcelona and Real Madrid at the Camp Nou stadium in Barcelona, Spain, Sunday, Aug. 13, 2017. (AP Photo/Manu Fernandez)
Manu Fernandez/Associated Press
Real Madrid star Cristiano Ronaldo may find himself in some hot water after video surfaced of him pushing an official on Sunday following his controversial red card in the Spanish Super Cup match against Barcelona.
As James Tyler of ESPN FC shared, the shove was part of a busy night for the Ballon d'Or holder:
The Portugal international gave Los Blancos the lead after 80 minutes but received his marching orders just minutes later, as the official gave him a second yellow card for diving. Replays showed there was definite contact with Samuel Umtiti, however. While it may not have been enough to warrant a penalty, it certainly wasn't a dive.
What followed was just as controversial, as the 32-year-old promptly shoved the official. The referee gave Ronaldo a glare but didn't react otherwise, though he could note the incident in his post-match report.
Sunday's clash was only the first leg of the Super Cup, with the two teams meeting again on Wednesday.
Source:NewsNow