Trump And POTUS Are Going To Prison.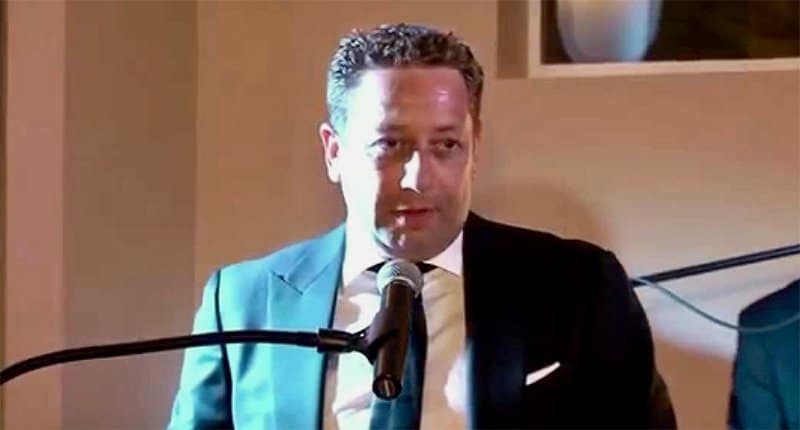 Felix Sater, one of Donald Trump's shadiest former business partners, is reportedly preparing for prison time and he says the president will be joining him behind bars.
Sources told The Spectator's Paul Wood that Special Counsel Robert Mueller's deep dive into Trump's business practices may be yielding results.
Trump recently made remarks that could point to a money laundering scheme, Wood reported.
I mean, it's possible there's a condo or something, so, you know, I sell a lot of condo units, and somebody from Russia buys a condo, who knows the president said.
Sater, who has a long history of legal troubles and is cooperating with law enforcement, was one of the major players responsible for selling Trump's condos to the Russians.
And according to Wood's sources, Sater may have already flipped and given prosecutors the evidence they need to make a case against Trump.
For several weeks there have been rumours that Sater is ready to rat again, agreeing to help Mueller. He has told family and friends he knows he and POTUS are going to prison,someone talking to Mueller's investigators informed me.
Sater hinted in an interview earlier this month that he may be cooperating with both Mueller's investigation and congressional probes of Trump.
In about the next 30 to 35 days, I will be the most colourful character you have ever talked about, Sater told New York Magazine. Unfortunately, I can't talk about it now, before it happens. And believe me, it ain't anything as small as whether or not they're gonna call me to the Senate committee.
Sater is not the only one rumored confidante to have turned against Trump. An attack on former Trump campaign manager Paul Manafort by the National Enquirer a friendly outlet for the president  suggests that he may have already turned over damaging evidence to authorities.
Source:News Now.