30 Most Useful Websites In The World Today
The internet today is littered with most useful websites.
While some of them are super helpful, there are a few who are just another clone or crap alive.
If you're looking to update yourself on the most useful websites that support your business in the world today, then this is a good place to be.

Listed below are the 30 most useful websites out of the numerous websites across the globe.
1. Spreeder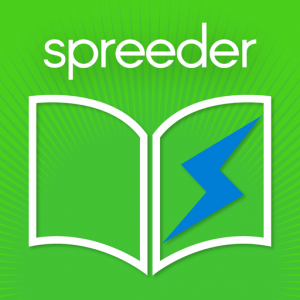 Image source- play.google.com
Content reigns sovereign in today's advanced world. However, the internet is littered with so many distractions and some priceless pieces of information may fly away too quickly before we even get to realize it. Spreeder helps you to put together this scattered piece of content, saving it for future reading and reference.
2. Twofoods
Image source- twitter.com
Two foods are extremely valuable for people who want to keep an eye on their calorie intake. Logging into the site, you can find the amount of calories each dish contains: just enter the name of a dish, and holla…calories quantity pops up on the screen.
3. Pdfunlock
Image source- pdfunlocker.org
Pdf Unlock gives you access to protected pdf documents, allowing you to make changes anytime. Once you enter the password, you get an unprotected PDF file that instantly downloads itself via your browser. Additionally, the site is free to use.
4. Newsmap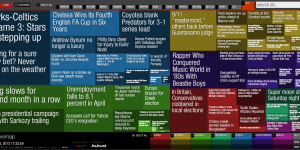 Image source- ijnet.org
Newsmap.jp is a super helpful website for getting updates on the latest website information on a single web page. You can access news from different countries or drill down to country-specific news.
5. Mailinator
Image source- amazon.com
Every website owner understands the importance of having a ready list of subscribers. But, most often, these websites end up spamming their subscribers with sales pitches, compelling them to buy. Mailinator saves you from running into this trap by giving you a free email address that gets destroyed in a few hours.
Image source- accountkiller.com
Account Killer helps you delete social media accounts easily, showing you different colors that indicate the difficulty in deleting each account. White symbolizes easy, grey means it is difficult, and black indicates that it's almost impossible.
Image source-alexcamocho.es
If you're on the lookout for cheap hotels for your next vacation, then you'll want to gander on this one. HostelBookers is a search engine that shows results for hotels in any place around the world. All you need to do is to enter the location for your next vacation and hotels come in handy.
8. Trello
Image source- cloudapp
A productivity tool that lets you (or your business) collaborate with your team (employees, coworkers, decision-makers, etc.). You can create tasks and assign each member of your team to each task while getting appropriate feedback and reports.
9. LiveStream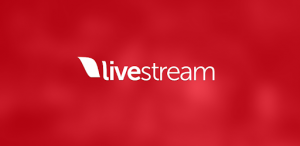 Image source- play.google.com
LiveStream allows you to watch live events while also giving you access to broadcast live events to viewers on any platform.
10. BugMeNot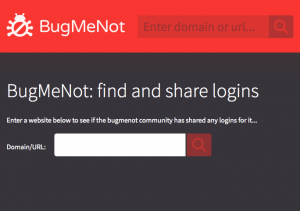 Image source- en.wikipedia.org
BugMeNot is a fast, free website that allows website visitors to bypass logins and do some quick tasks without having to sign-up on those websites.
11. Upwork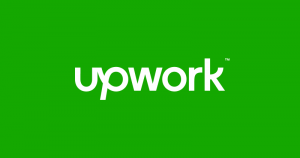 Image source- upwork.com
The largest and most popular freelance marketplace connecting freelancers to companies and individuals who need their services
12. DuckDuckgo
Image source- enterpreneur.com
DuckDuckgo is a private online search engine that protects your data and information from cybercriminals and bots. You can download their mobile app or browser extension on your device to avoid being tracked.
13. Twitter Bots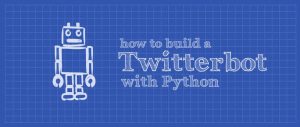 Image source- fedoramagazine.org
An auto-reply message tool that generates instant replies to messages, mentions, and tweets on your behalf.
14. Canva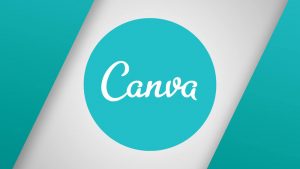 Image source- ccpl.org
Canva is the most sought-after graphics design tool on the planet, allowing you to create ridiculously exceptional images, covers, social media posts, etc. within a few minutes.
15. Similarsites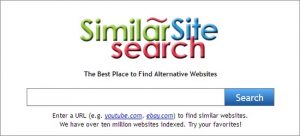 Image source- internetmarketingninjas.com
This is a super useful tool for freelancers, business owners, and marketers trying to find clients in their niche. Just type in the URL of a website in your niche and you'll find hundreds of similar websites.
16. Everytimezone
Image source- twitter.com
Confused about the time zone of a client or siblings? This site simplifies the puzzle and gives you a quick understanding of the world's time zones.
17. Unsplash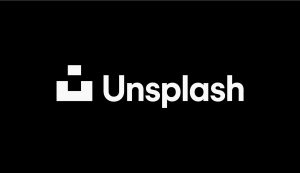 Image source- medium.com
Looking for a database for elegant images for your next blog posts, Facebook, or Instagram posts? Check out Unsplash for high-quality and royalty-free images you can use anywhere.
18. GetNotify

Image source- getnotify.com
The challenge with email marketing begins when you don't actually know the recipients who open your emails. This tool comes with an invisible tracker that saves you from the guesswork by letting you know when someone opens your emails.
19. Amazon
Image source- amazon.com
The largest e-commerce is one most useful websites on the planet where you can shop anything from gadgets and books, to the latest wear and house accessories.
20. Google Translate
Image source- argotrans.com
Google Translate brings an end to language barriers by allowing users to easily get translation of any language. You can download the app on your smartphone or desktop or log in to the site via Google.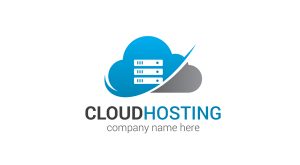 Image source- mojomarketplace.com
If you're planning to create a new website or you're looking to change your hosting provider, and you're stuck on where to go, it's probably a good idea to go with your favorite website hosting provider. Just type in the name of the most useful websites and you'll quickly discover the name of the hosting provider they are using.
22. Bubble
Image source- freelogovectors.com
Enjoy high-definition 360-degree photos in your browser. Bubble allows you to view 360-degree photos from your laptop instead of limiting yourself to your mobile phones.
23. Google Font
Image source- fonts.google.com
Google fonts give you access to amazing fonts under one umbrella so you don't crack your brain next time you run out of fonts.
24. Small PDF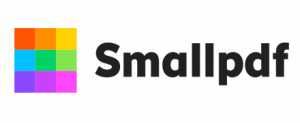 Image source- en.wikipedia.org
Suitable for all pdf-related needs, a Small PDF allows you to compress, convert, edit, or add other things to a pdf file.
25. BuiltWith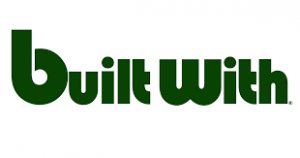 Image source- builtwith.com
Have a website you are looking to model? Type it in here and Built With will immediately give you the overall details about the website.
26. Voice Memos
Image source- osxdaily.com
Not unlike the usual voice recorder in your mobile phone, voice memos is a progressive web app that allows you to record something and save it offline. You don't need to install any app or plugins anytime you want to open your files, just go to their stored location to access them
27. Komback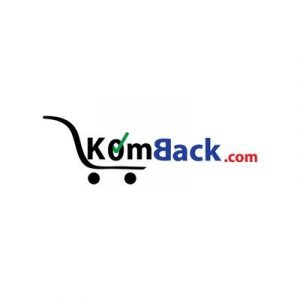 Image source- komback.com
In Nigeria, komback is definitely the most reliable e-commerce free online marketplace in Nigeria, selling items such as footwear, clothing materials, wristwatches, gadgets, and so on.
28. Feedly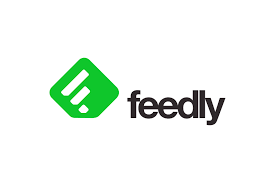 Image source- imjustcreative.com
If you're a business owner or freelancer, staying updated with the latest industry news and strategies is crucial. While you can look through different blogs to find this information, Feedly aggregates these articles for you in one place.
29. Giphy
Image source- icon-icons.com
Gifs are common ways to clarify and express your emotions to someone these days. Giphy gives you access to tons of gifs that you can use for your social media or blog content. You can also create your gif by combining images.
30. File Chef
Image source- browsercam.com
Think of this tool as a search engine for any file. Looking for an mp3 file or movie? Just type in your query and you'll find direct links in the form of an index pointing you in the right direction.
By kingkentus