Divorce Numbers For Opposite-Sex Couples Highest Since 2009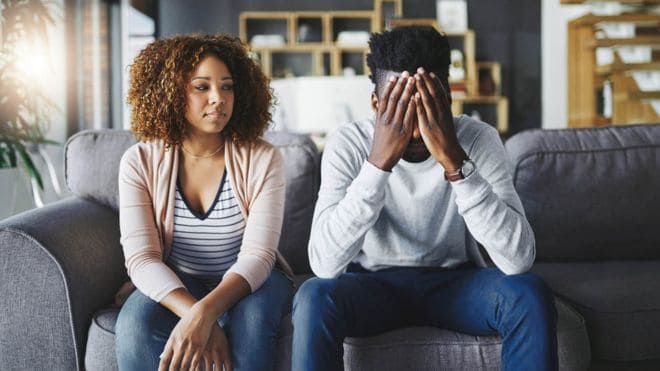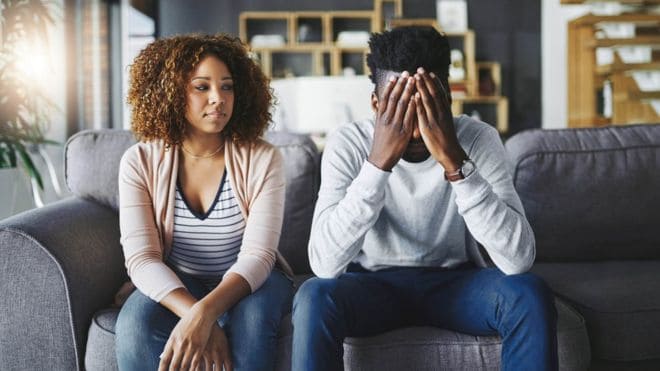 The number of divorces last year in England and Wales was the highest since 2009, official figures show.

There were 106,959 divorces of opposite-sex couples in 2016 – an increase of 5.8% from 2015. It was the biggest year-on-year rise since 1985, when there was a jump of 10.9%.
Of 112 divorces of same-sex couples in 2016, 78% involved female couples.
Charity Relate said rising levels of household debt and stagnating wages could be putting a strain on marriages.
For those in opposite-sex marriages, the divorce rate was highest for women in their 30s and men aged between 45 and 49.
Overall, there were 8.9 divorces per 1,000 married men and women.
ONS spokeswoman Nicola Haines said: "Although the number of divorces of opposite-sex couples in England and Wales increased by 5.8% in 2016 compared with 2015, the number remains 30% lower than the most recent peak in 2003; divorce rates for men and women have seen similar changes."
2016 was only the second year that same-sex divorces have been possible.
The most common reason for divorce was "unreasonable behaviour", with 51% of women and 36% of men citing it in their divorce petitions. Unreasonable behaviour can include having a sexual relationship with someone else.
Overall, women initiated proceedings in 61% of opposite-sex divorces.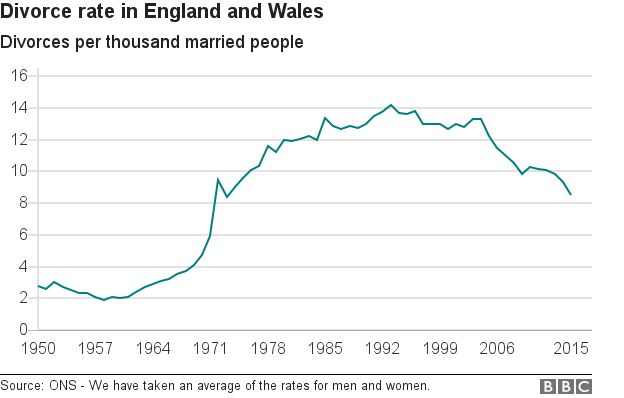 Commenting on the figures, Chris Sherwood, chief executive of the relationship support charity Relate, said: "It is unclear as to why there was a slight increase in divorces in 2016 and as to whether this rise will continue or not.
"We know that money worries are one of the top strains on relationships and it may be that rising levels of household debt and stagnating pay growth could be contributing factors."
However, he stressed that the overall trend over the past few years had been downward.
He added: "Divorce is not something that people tend to take lightly but our research suggests that many people could have saved their marriage and avoided divorce with the right support.
"That is why we would encourage anybody experiencing relationship issues to access support such as counselling at the earliest possible stage."
Source:NewsNow