Peter Ascot Shoes Dressing Ideas: 5 Excellent Ways To Rock Your Peter Ascot Shoes.
Sometimes you've got a nice decent pair of Peter Ascot shoes packed with quality materials and a great cushion, but you're stuck on what to combine with it to make it mind-blowing.
Some guys have to wear suits all day with these amazing shoes because they saw a colleague dressed that way. Others tend to stick to traditional attire with little or no understanding of what else to rock with it.
One of those shoes that can be a hard nut to crack is the Peter Ascot shoes. The shoe designed from Italy is a comfortable high-end shoe that comes in varying sizes supplied across different continents worldwide.

Needless to say, the shoe can be great for classic events, concerts, red carpets, and more.
If you're stuck on what to wear with your Italian shoes and you need an answer before taking action to purchase one for yourself, we're here to point you in the right direction.
In this article, we highlight 7 outfit ideas on how to rock your Italian Peter Ascot shoes. Let's begin.
#1. Rock With T-shirt and Relaxed Leg Trousers as Casual
No longer do you have to imagine yourself dressing corporate with your newly bought Italian wear, a casual T-shirt worn along with a simple casual relaxed trouser would simply make your day.
Although selective to some extent, Peter Ascot shoes are not like typical dresses or Chelsea boots, they can be worn with casual clothes and look great, especially if you're going on a tinder date or birthday party.
#2. Rock With Blazers and Slim-fit Pant
If you've got some love for corporate wear and your work entails getting up early and sitting up late, plus you've got a couple of blazers dwelling in your wardrobe, this is the perfect time for you to do the combo and make out something really awesome for yourself.
You don't need to get fancy Peter Ascot men's shoes like this guy below, a simple dress shoe can combine with a shirt and pants, plus a blazer to produce something that makes you outstanding.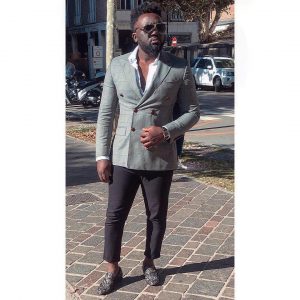 #3. Rock With a Senator Style
Picture yourself arriving in an unplanned get-together and you see the men looking especially different in a senator style while the ladies accompanied each man in an overly elegant beautiful dress.
The sight is stunning, right?
The truth is, senator styles are the reason why most Africans get their pair of Peter Ascot shoes.
Next time you're going for an engagement or family get-together combining your Italian shoe with a good senator material won't be a bad idea.
You just have to ensure the colors are complementing one another and if you've got a black shoe, you've got a "killer."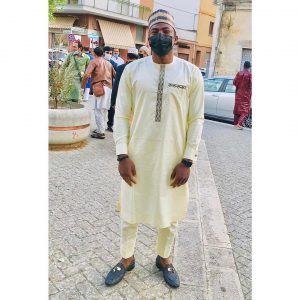 #4. Rock with a Typical Denim
No hard and fast rule says you shouldn't combine your Peter Ascot dressing shoe with a pair of jeans.
In fact, this is one of the best ways to use the shoe casually. In real life, denim is quite comfy and easy to go out with and you can even sometimes wear it to the workplace or the bar.
Although I sincerely advise against wearing denim on denim with Peter Ascot shoes, using your shoes together with denim trousers can be a great way to kickstart your day.
#5. Rock with a Typical Shirt Plus Pant
This one is similar to dressing in slim pants and blazers and can sometimes be ignored, but trust me, this is one of the best ways to use your sunshiny-looking Ascot shoe perfectly.
Do you have several oxford or dress shirts or even a denim shirt?
Combine the odds with your Peter Ascot men's shoes and your fashion choice will definitely go boundless.
So if you're looking to get your Peter Ascot shoes go to komback.com.
By Kingkentus