Hits: 5
on August 16, 2017
By Emmanuel Uzodinma
Ahead of the 2019 general election, three South-East groups have released the outcome of their screening of possible presidential candidates, insisting that the zone would not back out of the contest.
The groups, World Igbo Youth Movement, the Igbo Students. Forum and the Igbo Diaspora Women Professionals had earlier shortlisted over 20 Igbo indigenes for the 2019 presidency.
They are insisting that there was no going back on the Igbo presidency project in 2019.
Speaking after their meeting in Enugu on Wednesday, the groups announced that out of the 21 persons shortlisted earlier, 7 had now scaled through their screening.
The communiqu issued after the meeting was signed by Mazi Alex Okemiri, of the World Igbo Youth Council, Prof. Helen Ogbonna, Igbo Diaspora Women Professionals and Comrade Obi Izuo of the Igbo Students Forum.
It read in part: We met today in Enugu to review our earlier stand on the 2019 presidency as well as other burning issues in the polity and we firmly took the following decisions:
That there is no going back on the Igbo presidency project as it remains the only way to appease Ndigbo and ensure equity, justice and fairness in the scheme of things in Nigeria.
That out of the 21 persons earlier shortlisted for the position, the following persons have now scaled through a screening process by a special committee set up for that task.
For the All Progressives Congress, APC, we have  Governor Rochas Okorocha, Dr. Orji Uzor Kalu and Chief Ken Nnamani; Peoples Democratic Party, PDP,  Chief Ike Ekweremadu, Chief Peter Obi and Gen. Azubuike Ihejirika, (rtd.); United Progressive Party, UPP, Chief Chekwas Okorie.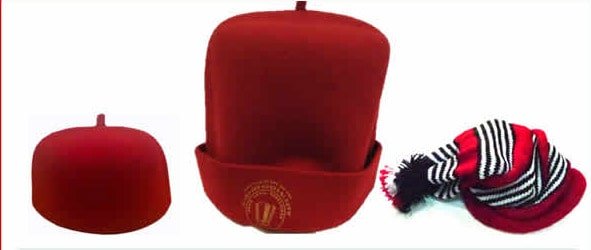 To arrive at this decision, the committee considered their track records, health status and viability in terms of governance.
As we said earlier, these possible candidates should border about the campaign fund as over N3trillion shall be mobilized from the diaspora for the project. So, we want to re-assure our people that the resources to achieve to achieve this project will be available sons and daughters of Igbo land abroad.
Mobilization is on top gear and shall be fully kicked off on October 1st, 2017, when will shortlist the last 3 persons that shall fly the flag of the above parties on behalf of Ndigbo.
We warn that no Igbo man should accept to work as a campaign manager for any other candidate from other regions.
While reviewing the case of the leader of the Indigenous People of Biafra, IPOB, Nnamdi Kanu, the groups warned that any attempt to re-arrest him would spell doom for the country.
We caution that Nigeria may cease to exist if Nnamdi Kanu is re-arrested; this may also be the fate of the country if the planned October 1 massacre is carried out against Ndigbo living in the North.
Arab spring is starring us in the face with the current genocide being packaged to take place in the North, they stated.
Source:NewsNow