Hits: 12
 DSS Puts Soludo,Utomi,Gana,Under Watch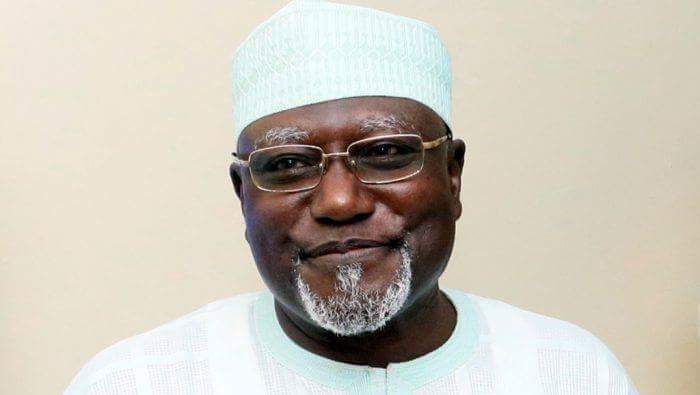 There were strong indications last night that the Department of State Services (DSS) was planning to invite three ex-ministers and some prominent Nigerians for questioning, following their announcement by a secessionist organisation, Biafra Zionist Federation (BZF) as cabinet members.
The Federal Government was shocked that none of the people the pro-Biafra group appointed as ministers had reacted more than 72 hours after their names were announced.
The BZF had on Monday announced the formation of an interim government for the Republic of Biafra, with one Barrister Benjamin Onwuka as the President.
Some of the people listed as ministers at a press conference the group held in Enugu include former Minister of Power, Prof Barth Nnaji; former Minister of Information Prof Jerry Gana and another former Information Minister, Labaran Maku.
The pro-Biafra organisation also named other key cabinet members to include Prof. Pat Utomi as Foreign Affairs Minister; Prof. Chukwuma Soludo as governor of the Central Bank of Biafra (CBB); Mrs. Aruma Oteh as Minister of Finance and a former Personal Secretary to the late former Biafran leader Dim Chukwuemeka Odumegwu Ojukwu as Minister of Petroleum.
Other appointees are ace broadcaster, Amarachi Ubani as Minister of Information; Ohanaeze President, Chief Nnia Nwodo as Ambassador to the US; Gana as Minister of Transport; Maku as Aviation Minister; a lecturer at the University of Nigeria, Nsukka (UNN), Mrs. Mary Okafor as Minister of Trade and Industry; Benny Lar as Secretary to the Government of the Republic; Gabriel Oluwole Osagie as Minister of Education; Nnaji as Minister of Energy and Philip Effiong Jnr. As Minister of Health.
The Nation investigation revealed that the Federal Government(DSS) was disturbed that none of those named as cabinet members has disowned the secessionist movement more than 72 hours after.
A top intelligence source, who spoke in confidence with our correspondent in Abuja, said: Respected citizens such as these should not in any way be associated with acts of treason. Assuming that it was inadvertently or mischievously done, they have a duty to themselves and the nation to renounce such association.
In this particular instance, we are worried about the deafening silence on the part of these respected citizens. What do they lose by renouncing their listing by the secessionists.
He, however, said the DSS would wait for a respectable period before moving against any of them.
The source said: If the silence persists, we reserve the right to read meaning into it, and that could lead to the law taking its course.
Findings made at press time revealed that the activities of BZF had been placed under surveillance.
We will not condone any act of treason anymore in this country. We have had enough of secessionist agitations under any guise.
The BZF is under investigation and surveillance by the DSS and other intelligence agencies, another source added.
Some of the affected people contacted last night reacted in different ways.
Maku said: Somebody called that I have been appointed a minister of Biafra. How can somebody associate me with a micro in Nigeria, What does that tell you.
It means there is confusion and desperation among the youths. You need to bring the youths together and reassure them that they have a future.
A media adviser, Mr. Ike Abonyi, who spoke on behalf of the President of Ohanaeze Ndigbo, Chief Nnia Nwodo, said: The President of Ohanaeze is presently engrossed in tackling challenges facing Ndigbo. He will not be involved in every issue. He will not give credence to any group.
Disowning the BZF, the Chairman of the House of Representatives Committee on Science and Technology, Hon. Beni Lar, said: It has come to my notice that several media outlets published my name as being part of a Biafran declaration, to include me as a cabinet member. I dissociate myself with any such move or movement.
As a true democrat, I have repeatedly granted interviews on the need for Nigeria to remain one, indivisible country. Long live the Federal Republic of Nigeria.
Asked to react to his inclusion in the cabinet of the Republic of Biafra, Prof. Gana, who said he was in transit, said: I am on my way back, I will talk to you later. I will call you back.
Efforts to speak with Utomi was unsuccessful as calls and text message to his mobile number were neither answered nor replied.