Top 5 Best Inventions In 2023 That Can Be Relevant  – How to buy from Nigeria
If you are concerned about the future and what it holds, you should always look out for the top 5 best inventions in 2023 and technological advancements in the world.
Almost every day, new inventions in 2023 are being introduced in various sectors of life, such as business, health, technology, lifestyle, and several others.
These technologies can be very helpful in Nigeria and the world at large.
However, most of these inventions may not be relevant or even popular in Nigeria until decades from now.
In this article, we shall look at the top five inventions that can be relevant from 2023 and how to buy them from Nigeria.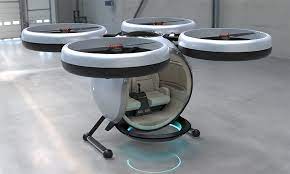 Image source- Designboom
Stratosfera is an ultra-light carbon fiber sphere that is capable of moving on land, water, and in the sky.
The Stratosfera Aquatica is a new boating device that helps you travel around the ocean comfortably, making you enjoy the luxury and comfort of a two-seater automobile vehicle while you move around the ocean. It can glide across the water far smoother than a conventional boat. It can contain two people and can be controlled in the same way you can control a boat. There are two propellers that aid the movement of this two-seater vehicle, allowing you to move around the water easily.
The cockpit is air and water sealed while the vehicle is moving, but it can be opened when the vehicle stops. You can also adjust the speed of the vehicle and slow down or increase the speed whenever you want. It has yet to gain so much popularity in many parts of the world, including Nigeria and may become relevant and gain widespread use in Nigeria in 2023. You can order it from any online store like komback store and several others.
The Inmo air glasses overlay computerized information over the real world. It is one of the most powerful and safe recent technology innovations.
It features a powerful processor, advanced optical zoom, a side HD camera, and gesture control for hand-free communication and information sharing.
With Inmo glass, you can use GPS to navigate the world around you, search for your destinations and see detailed information around you.
The Inmo air glass has an outstanding feature, one of which is that it will help you listen to music, view the lyrics from the lenses, and control the volume of the music. All your information and reminders will be displayed in reality on your lenses. The Inmo air glass is quite affordable, especially when compared to the amazing feature, it is going to serve you with. You can buy your inmo glasses for $439 on some selected online stores from Nigeria.
Image source- white space
Another on our list is the mirror canvas which is a digital smart frame that helps you to showcase different kinds of artistic works and photos.
The base model of this frame is 16 by 24. With the mirror canvas, you have a variety of images to choose from, and you can also add your images.
It also allows you to upload images from your mobile phones, laptops, or computer using an internet connection. It offers a wooden screen and an HD display that supports images of about 1080p.
Mirror canvas will help you save the huge amount of money you could have used to buy some expensive artwork to hang on the wall and will benefit you in several ways.
It is available on Amazon and other selected online stores in Nigeria for $499.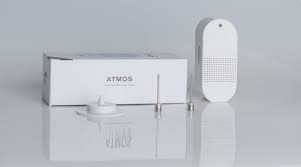 Image source- Gear Diary
The next on the list is Atmos. It is one of the easiest ways to pump your tubes and balls. It can also be used to compress any sealant-safe clothing bags that may be lying around.
The Atmos battery lasts for more than an hour and will only take less than four minutes to pump the compressed bag.
Not only is the Atmos used for inflating compressed tubes, but it will also help you save some time and energy you could have used in pumping the compressed tubes.
It's available for $29 at Amazon, komback store, and other selected online stores in Nigeria.
Image source- touch of modern
Last but not least on the list is the WYN bullets. Have you ever wondered what will happen if you're in a sealed car and there is no way out? What would you do in such a situation as that? Well, those situations can be easily taken care of if you have the WYN bullets with you. The WYN bullets can sometimes be that tool that can save a life or prevent them from some dangerous attacks.
It can help break the glass in a car or a room with one single tapping. The WYN bullets are very useful in several ways and can be of help in critical times. It is available for just $33 on Amazon, komback store, and some other online stores in Nigeria.
Final Thought
Top inventions are what we get to see each day. It is not a joke if we say that one day the world will be ruled by machines. The future should be paid much attention to, and possible ways to curtail some of these challenges shouldn't be considered.
In most cases, inventions are the solutions to some of the underlying problems we are currently facing in Nigeria and the world at large.
The above-listed inventions are of great importance and are much needed, especially here in Africa.
Hence a call for more industry in Africa that will be focused on solving the problems of humanity rather than leaving the young people all by themselves to be mere consumers.
By kingkentus