Best Toyota Cars In 2021: Next Generation Automobile Vehicles To Elevate Your Style
Toyota cars is the biggest Japanese automaker and without a doubt, one of the most popular manufacturers in the world today.
Since its inception, the brand has grown so quickly outpacing competitors with their new models released at every unforeseen period.
But, what's new for Toyota in 2021?
Toyota even released new cars recently, some of which we'll cover in this post. So if you're looking for the best Toyota cars in 2021, here we go:
1. Toyota RAV4 Prime
Image source- galetoyota.com
At the Los Angeles Auto Show in 2019, Toyota allowed its customers to take a sneak peek at the best vehicles of 2021 Toyota Rav4 Prime and this immediately captures the heart of every onlooker, making them expect pretty much beyond more from the Japanese auto champion.
Part of the new generation of plug-in hybrid models, the Rav4 Prime boasts incredible performance specs you'd never expect from anything with the so-called "plug and drive." In its description.
The best cars in 2021 is a 302 horsepower monster with a mileage of around 90 miles per gallon and reaching 0-to-60 mph in 5.8 seconds.
With these inbuilt capabilities, the car is going to be the second quickest Toyota car ever made, next to the Supra.
But what's the secret to its undeniable and eclectic delivery?
The secret lies in its underlying power train – the Rav4 hybrid arrangement.
Under its belt, the RaV4 Prime has a 2.5 liter Atkinson inline-four engine that reels out a respectable 176 horsepower.
And that's not even all: two electric motors and a lithium-ion battery in one accord with the embedded internal combustion to create an excellent 303 horses, delivered via an advanced All-wheel Drive System.
2. Toyota Avalon AWD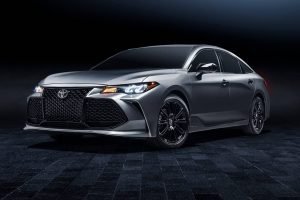 Image source- edmunds.com
Not only is Toyota preparing to shock the world of automobiles with the Rav4, there's even another big one to watch out for: Avalon AWD is the best car 2021. This one was manufactured at the Toyota Motor Manufacturing Kentucky plant making the new American vehicle alive.
This exceptional car is powered by a 2.5 liter DOHC inline-four engine, the same as the one found on the 2020 Camry, but only teaming up with an 8-speed Direct-Shift automatic gear box this time.
Additionally, the new Avalon AWD produces 205 horsepower thanks to the available new dual exhaust system.
That might seem a bit simple to you, but it isn't stopping there.
The AWD model Avalon doesn't just suit muscular prowling – it also can further adverse weather conditions.
It is also available in XLE and Limited flavors.
3. Toyota Mirai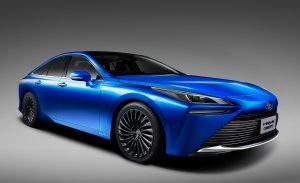 Image source- caranddriver.com
You can call this a wildcard. Or better still, a curve ball.
Similar to what happened in 1997 when Toyota released the Prius hybrid – the first ever created Hydrogen Fuel Cell Electric Vehicle (FCEV) to be developed for the American market.
Though that brought excitement to many, it wasn't without its downsides.
The car was very expensive and considerably too weird for many drivers.
So the new next-gen model came to eliminate such vagueness from among us.
The new Mirai (representing the future) is not another design exercise. Rather it's been remodeled into a practical yet premium sedan with luxurious performance specifications and a cutting-edge power train.
A rear-wheel-drive machine making it fun to drive
Additional space to allow more room for hydrogen fuel tanks
Operational range of 390 miles
Sporty nature that's practically easy to interact with.
4. Toyota 86 2021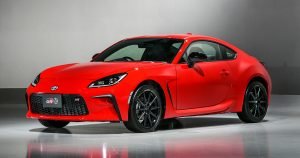 Image source- global.toyota
Although many rumors filled the air concerning this, the new Toyota 86 is one of the best Toyota cars in 2021 (also known as Subaru BRZ) is absolutely another amazing product from the auto gems in Japan.
This comes with a turbocharged 2.4 liter-flat-four from Subaru similar to the ones found in Legacy, Outlook, and Ascent models.
The engine is rolling out 260 horses and 277 lb-ft of torque anytime it powers the Ascent, making it even more admirable than the previous Toyota 86 having 205 and 156 horses and lb-ft of torque.
5. Toyota Land Cruiser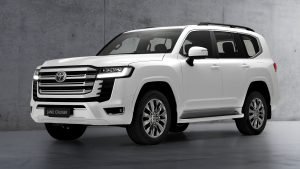 Image source- topgear.com
The Land Cruiser 2021 is currently the talk on the lips of almost every Toyota fan with everyone craving to see its new design and revolution. That's why they named it the best Toyota vehicles 2021 of all time.
This exceptional Land Cruiser is another one of its kind with sources pointing that it's equipped with a 5.7-liter V8 engine.
This can achieve greater speed than its predecessor and complete things that are beyond imaginable.
By kingkentus