10 Things You Can Export From Nigeria and Earn In Dollars 
Nigeria is blessed with many great commodities that you can export from Nigeria and will make you wealthy.
Yes, that's true!
Even if that sounds like it's contrary.

Some of these items are in demand and can be exported to foreign countries in exchange for "cool cash."
Below, I'll show you ten items you can start exporting to earn in dollars today.
1. Ginger 
Image source- eatingwell.com
In case you didn't know, ginger is one of the most traded commodities in the world right now and retailers and food specialists are in dire need of this priceless stuff.
Luckily, Nigeria is among the greatest producers of ginger, so you can turn this into an opportunity and earn in dollars.
You can start a Trans-Atlantic trade with this item and become a millionaire in no time.
Another item that is similar to this is garlic. You can export from Nigeria ginger together with garlic to earn a living income.
2. Palm Kernel Oil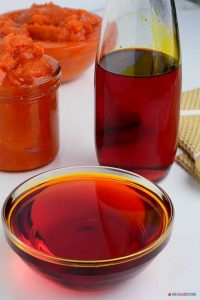 Image source- cheflolaskitchen.com
Back in the day, this was a common oil that our predecessors cherished so much, yet they shortchanged themselves by not taking full advantage of it.
The oil is extracted from the pulp of palm fruit and used for the manufacturing of various cosmetics, confectionaries, and pharmaceutical products.
This oil can be used for several things and it also contains mineral content rich in protein and is used for various purposes.
Some big men in Nigeria are leveraging to create wealth for themselves while living in the country.
3. Cocoa Butter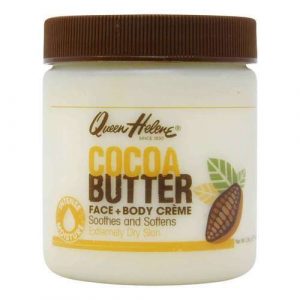 Image source- evitamins.com
Cocoa butter is the primary source of chocolates of all types.
The fruits of this exceptional commodity are used for the production of varioskincareare products, pharmaceutical products, and several health products.
Cocoa is highly demanded in regions like America and the UK and it's why the product can turn anyone into a millionaire since you'll be earning in top dollars.
4. Rubber 
Image source- rubberband.com
Nigeria is a top leader among the producers of Rubber in the whole of Africa.
To reduce the illegal export of rubber, the government has put proper Central Testing Laboratories that only certified products leave the country to any part of Europe.
A cubic meter of fine quality rubber is priced within the range of $400 and $600. That means this is a great opportunity for you.
5. Textile and Garments 
Image source- gweka.com
The textile and garment industry generates close to $32bn in revenue export from Nigeria.
While other products go through several testing and verification before getting out of the country, Nigeria textile products can easily get free passage into the United States where it is highly in demand due to the large market and its unique designs, quality, and ethnicity.
6. Gallstone
Image source- healthline.com
Gallstone is a clay-like solid substance that is found in the gallbladder of matured oxen and cows.
The size is often varying in size and can be as big as a chicken egg.
For foreign pharmaceuticals, gallstone is a hotcake because it's required for several medical purposes.
If you can get a good quantity of well-dried gallstone of about 100g that is well packed down to America, you'll be making tons of money.
7. Yam Tubers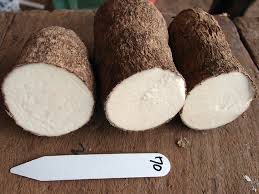 Image source- crops.org
Nigeria is currently the major and highest producer of yam in the world. In 2009, yam exports accounted for almost US$450 million in exchange.
But because of the low quality of the yam being exported and the negligence of our leaders, it's disheartening to hear that the country is not maximizing this life-transforming food item to its full potential.
I mean, this is a product that can change the economy of our nation.
That said, there is great demand for exporters around the world who can supply yam to meet the quality regulations that foreign countries put in place to guard the process.
That's why diligent yam farmers are considering this and making the most of this opportunity.
8. Shrimps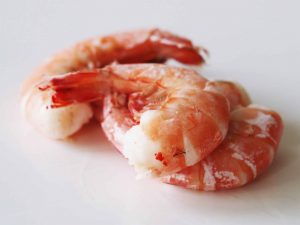 Image source- solidstarts.com
The Niger Delta region of Nigeria is blessed with a rich organic deposit of Shrimps.
And shrimps are in high demand in popular nations like Portugal, Belgium, Spain, and the USA.
9. Charcoal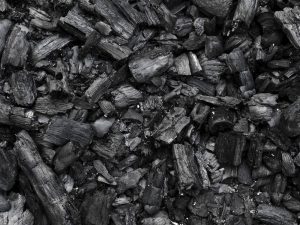 Image source- eater.com
Charcoal is currently at the forefront in the international market.
And this is a product that is produced in good quantity in Nigeria and with technology has generated about 50% ROI.
Don't be tempted to believe only the government agencies can own a charcoal production outfit, individuals like you and me, and have a charcoal production plant and export it to different countries around the world.
Countries currently in demand of charcoal exist in Asia, the EU, and the USA. And a ton of this product goes for nothing below $1000.
10. Cassava
Image source- rural21.com
As you already know, Cassava is a major food popular among Nigerians, especially in the southeast, and southwest.
Most Nigerians prepare it in several ways, using it for swallowing and other recipes.
Cassava is highly demanded in foreign markets as well. The demand for well-processed cassava flour is increasing both in Europe, the Middle East, and America.
So this is a lucrative business you can jump into right now.
By kingkentus