7 Best E-commerce Platforms For Online Shopping Websites In Nigeria.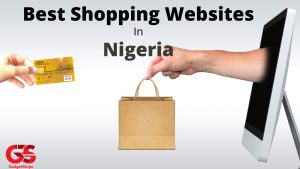 In a post-pandemic era, changes in consumer buying habits are making people transition online and turn the game around for themselves.
Many people are trooping to do business online through this free online shopping websites in Nigeria and leverage this opportunity to amass wealth.
One of the businesses thriving in this era is e-commerce.
Oberlo found that global online buyers will reach 2.14 billion by 2021.
The challenge, however, is that most people don't know how to get started.
Even if you've got the product, where do you sell them?
And for those buyers, which online marketplace is trustworthy?
Don't worry, we got you!
Below, we share the top 7 e-commerce platforms to offer your product for sale in Nigeria. ready?
Let's dive in.
1. Jumia
In 2012, a company named Africa Internet Group (AIG) founded Jumia in Nigeria, Morocco, Egypt, and South Africa.
Although started small with few website visitors, the company has since grown to be the largest e-commerce online shopping website in Nigeria with over 70,000 sellers both locally and internationally.
The average total traffic of this website is nearing 15 million and they have more than 5 million subscribers nationwide.
They offer different types of products at a cheap price. Getting on this e-commerce platform is easy.
They only charge a certain commission depending on what type of product you sell.
2. Komback
Komback is another fast-growing free online marketplace in Nigeria that delivers goods at a very affordable amount compared to other "big guys."
At komback, you can get anything from Human hair, sneakers, hotels, supplements to smartphone, cellphone  accessories to ladies and men's wear.
Although just growing, the website is a free online marketplace that allows vendors with various products to sell online at ease without any friction.
This e-commerce platform also acts as an agent, helping house owners to sell their properties online.
Needless to say, this is an e-commerce shopping platform that's going somewhere.
3. Jiji
founded in 2014, Jiji is a Nigerian free online classifieds service that provides hassle-free solutions to buy and sell almost anything online.
The marketplace allows sellers to post items for free and enjoy maximum reach with limitless profits.
The site also has an advanced security system that protects the site from cyber criminals. All you need to get started in Jiji is to register and upload photos of your items.
4. Konga
Speak of an e-commerce mega store and you're referring to Konga.
Konga was born out of the desire to deliver products to end-users with ease and speed.
This goal prompted them to establish a large warehouse in Lagos, Abuja, and Port Harcourt where they store items for easy accessibility whenever anyone places an order.
Like another online shopping websites in Nigeria, Konga allows small businesses with several products to sell and display items so buyers can reach out to them.
5. PayPorte
Founded in 2014, PayPorte caters to a wide demographic of audience including youths and young urban professionals.
They provide quality and affordable products to customers online on one platform.
The online e-commerce platform partners with local businesses to help showcase their products to a broader audience online and attract customers.
Among its several accolades, CBN Cashless CardExpo Africa awarded PayPorte as the e-commerce company of the year.
6. Printivo
If you've been with me so far, you'll have noticed there's no print store on the list.
Yeah!
Here's the e-commerce platform that flips that on its head.
Printivo is recognized as the leading online print shop in Nigeria presently.
They are online print providers that provide anyone requiring a design with free templates designed by Nigerian designers.
In short, this is a platform for designers and print providers that allows them to make money with their designs by offering them for sale to customers across the country.
7. Ajebomarket
Ajebomarket is another platform that took a different angle by staying with a specific niche rather than another generic marketplace like Jumia and Konga.
They are the leading fashion store for men in Nigeria. As a brand, they have a vision to become the leading fashion marketplace in Africa which they are already approaching.
So if you're on the hunt for a fan-favorite fashion platform in Nigeria, check out the Ajebomarket.
By kingkentus