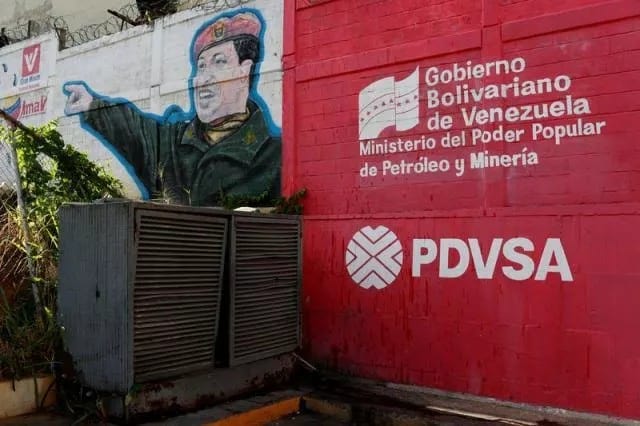 CARACAS/HOUSTON (Reuters) – To survive months of street protests in Venezuela and an economy in tailspin, Venezuelan President Nicolas Maduro is trying to turn state oil company PDVSA into a bastion of support, further degrading an already vulnerable enterprise.
Political appointees are gaining clout at the expense of veteran oil executives, while employees are under mounting pressure to attend government rallies and vote for the ruling Socialists.
The increasing focus on politics over performance is contributing to a rapid deterioration of Venezuela's oil industry, home to the world's largest crude reserves, and to a brain drain at the once world-class company.
Interviews with two dozen current and former employees, foreign oil executives, and contractors point to a PDVSA coming apart at the seams.
"Everything is a disaster and yet we have to clap," said a PDVSA employee, who asked to remain anonymous because she feared retaliation.
After four months of deadly protests against the unpopular president, new company leadership is increasingly pressuring employees to attend Socialist Party rallies and at times asking for letters explaining absences.
Managers told workers they would be fired unless they voted in Maduro's controversial election on July 30 of a new legislative superbody meant to rewrite the Constitution, which was widely denounced as a move toward dictatorship.
Critics have long contended that PDVSA – short for Petroleos de Venezuela SA – was being turned into the corruption-riddled heart of late President Hugo Chavez's "21st century socialism", at the expense of the OPEC nation's once-flourishing oil industry.
Now Venezuela's oil production is on track to end 2017 at a 25-year low, but the leftist government still relies heavily on PDVSA to be its financial motor.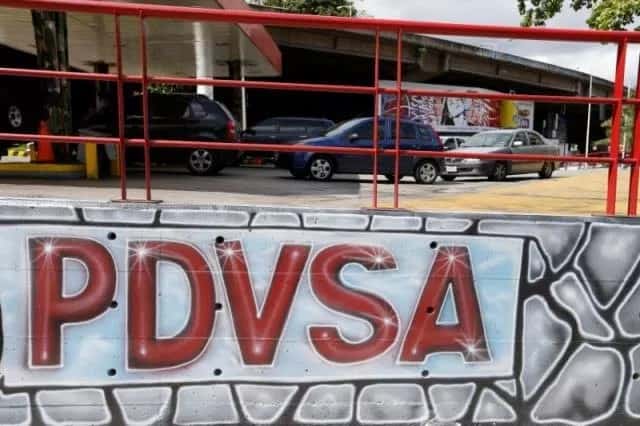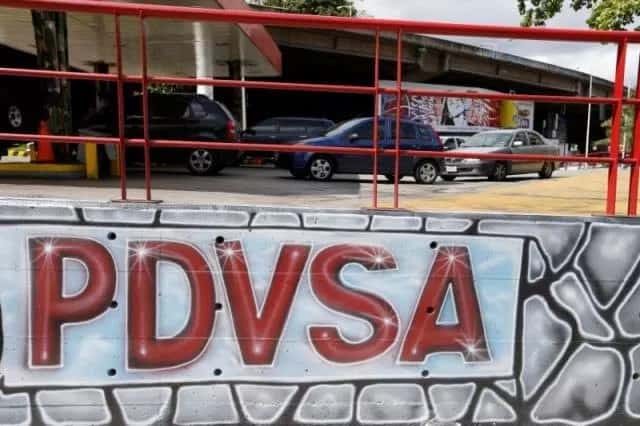 FILE PHOTO: A graffiti that reads "PDVSA is oil" is seen at a gas station in Caracas, Venezuela April 12, 2017.Marco Bello/File Photo
Rosneft says lent Venezuela's state oil firm a total of $6 billion
That leaves management in a precarious balancing act and sources say political factions are increasingly locked in power struggles within the company.
A senior management team named in January that draws heavily on political and military appointees has left PDVSA's president, the Stanford-educated engineer Eulogio Del Pino, largely powerless, according to two high-level sources in PDVSA and the government who spoke on the condition of anonymity for fear of reprisals.
Meanwhile, the infrastructure of the company is crumbling, rig counts are at historic lows and refineries are working at a fraction of capacity.
Staff at PDVSA's once gleaming headquarters complain that many elevators are out of service, the bathrooms lack toilet paper, and their cars are broken into in the parking lot. Scarce paper and ink are diverted to make political posters.
Cars wait the line at a PDVSA gas station in Caracas, Venezuela, July 25, 2017. Picture taken July 25, 2017.Andres Martinez Casares
The government has long denied allegations of mismanagement, saying there is a right-wing media campaign out to smear Venezuela and highlighting PDVSA's support for social welfare programs.
PDVSA and the oil and information ministries did not respond to requests for comment.
Del Pino, a low-profile technocrat whom oil analysts see as a reassuring figure despite the production drop on his watch, remains nominally at the helm of PDVSA despite losing many of his top executives in a January shake-up.
FILE PHOTO: The logo of the Venezuelan state oil company PDVSA is seen next to a mural depicting Venezuela's late President Hugo Chavez at a gas station in Caracas, Venezuela March 2, 2017.Carlos Garcia Rawlins/File Photo
However, Oil Minister Nelson Martinez, the former head of Venezuela's U.S.-based refiner Citgo [PDVSAC.UL] and a close ally of Maduro, increasingly negotiates high-level pacts and flies to oil congresses representing Venezuela.
Prominent new executives include trading division boss Ysmel Serrano, who used to work for current Vice President Tareck El Aissami, and finance vice president Simon Zerpa, a young ally of Maduro's.
The influx of inexperienced executives and middle managers is keenly felt by foreign oil executives, who say they sometimes spend hours waiting for PDVSA representatives and complain that simple decisions are inexplicably delayed.
"Most of the time executives don't answer phone calls or emails. It's surprising how young and unprepared some managers are," said a representative of a foreign firm holding a supply contract with PDVSA.
He said that managerial and operational chaos was worsening, with waiting time to load a tanker stretching to 30-40 days compared to 2-3 days a few years ago.
Should the United States follow through on its threat to impose sanctions on Venezuela's oil sector, a struggling PDVSA would likely find it harder to respond.
"Both the increasing lack of managerial expertise and the fragmentation of the hierarchy inside PDVSA into fiefdoms would make it really difficult," said Francisco Monaldi, an expert on Venezuela's oil industry at the Baker Institute in Houston.
Source:NewsNow