Wike I'll Never Support The Breakup Of Nigeria.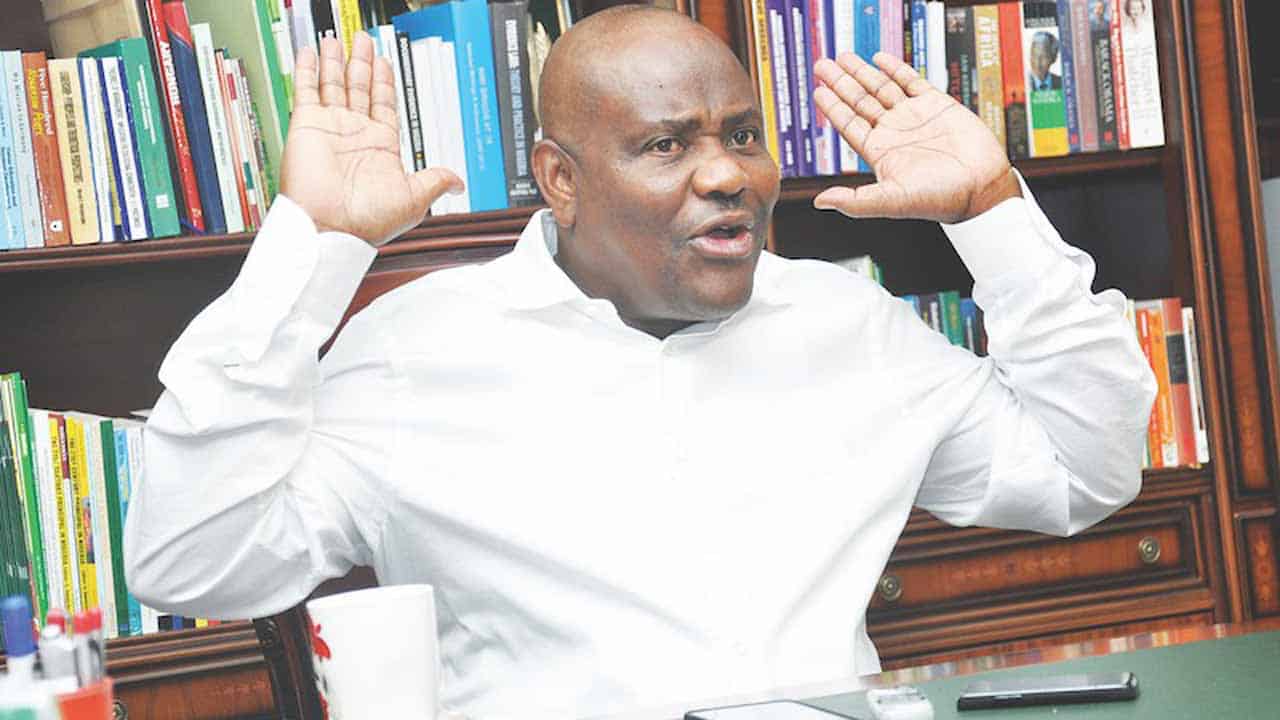 Governor of Rivers state, Nyesom Ezenwo Wike has stated that he will never support anything that will lead to the breakup or disintegration of Nigeria.

Wike statements came shortly after the Northern governors forum(NGF) paid him a visit on Monday.
The NGF had earlier stated that Wike's state-wide broadcast after an attack carried out by IPOB members on some Hausas in Oyigbo area of Port Harcourt last week, helped to restore normalcy to the state.
In response, Wike said; Rivers state believes in the unity of this country. Rivers state will not be a part of those calling for the disintegration of Nigeria. We owe it a duty to protect every Nigerian living in the state.
I will not allow any group to intimidate, harass or attack other Nigerians living in the state. We are Rivers people and we belong to the Niger Delta.
He also advised the aggrieved to dialogue in the interest of peace and development. He said; I am not against anyone who wants to protest any grievance but, there are channels for such protests.
Wike also said the people of Rivers state have peculiar grievances against developmental issues in the country and pointed out that as governor, he has raised such issues but will never support the disintegration of the country.
Earlier, NGF Chairman and Borno State Governor, Kashim Shettima, expressed happiness with governor Wike and declared,we are proud of you. We are associating ourselves with you. Nigeria is greater than political differences. We belong to one political family and that is the Federal Republic of Nigeria.
No interest should be bigger than the Federal Republic of Nigeria. You believe in the Nigerian Project. For that, we remain eternally grateful.
Source:NewsNow