THE STORY OF SMARTPHONES AND NIGERIA 
It was not until 2001 that Nigeria experienced the excellency of Smartphones.
Since then many smartphone companies, looking at the rapidly growing popularity and profitability, have invested into the Nigerian market.
It has been predicted that the smartphone market is meant to grow even larger by 2025. Every individual irrespective of being rich, poor, literate or illiterate may own a smartphones.

BEST SMARTPHONES GLOBALLY 2021
APPLE IPHONE 12 
Quick the obvious and expected. Other than its promising and excellent features. It comes with an enhanced look. Adapted from IPhone 11's look, IPhone 12 comes with better features. With a 6.1 inches screen with an iOS 14. Launching itself with 5G it comes with fantastic camera quality. It is one of the best smartphones launched in 2020. Its eye catching design has been the talk of the town since its launch. Added choice of colors too.
APPLE IPHONE SE 
If you are looking for a more pocket friendly handset but do not want to switch from Apple but also want the "2020 best smartphone" requirement to be full filled. Hands done this is the most suitable option for you. With an iOS 13 operating system 7 MP front camera, 12 MP rear and 64 GB storage this phone is a little more budgeted. A screen size of 4.7 inches. The praises for this handset by Apple has even been spoken by critics. It has been congratulated on its excellence. This phone has been selling for half the price than the usual apple flagships. It has an amazing balance of features.
SAMSUNG GALAXY S20 ULTRA 
Now not everybody is a fan of the apple operating system iOS. Everything has its lovers and haters. For the ones who have developed their comforts around android might find it hard to switch. Thus for them, right in the market stands Samsung's Galaxy S20 Ultra. Its insides are filled with the best components along with its stunning designs that are praiseworthy. Something Samsung users would expect from the company. Samsung has never failed to please its customers. Thus the launch of S20 Ultra, yet again, breaks bars and gives tougher competition to rest of android companies.
BEST SMARTPHONE BRANDS IN NIGERIA! KEEP YOURSELF UPDATED 
Well the best way to keep a track of the hottest cell phones launched into the market is by knowing all about the best brands. So here's a quickie for you to read and learn more about these brands.
TECNO 
This company has been dominating the Nigerian smartphones market since the very beginning. Nigerians have been very thankful to this company for providing them with its very affordable cell phones. The thing is up to a certain point affording a phone was considered a luxury only accessible to that 1% population. Thus a company like Tecno was somewhat responsible in bringing a big wave of revolution in Nigeria. It is now a phone brand spoken of by the African population at large. Its users are widespread. Tecno has been accepted with open arms into the country. It in fact holds the largest stake in shares.
NOKIA 
It is another offbeat popular brand that has a lot to offer to its people in Nigeria. Nokia with its launch of an amazing series of smartphones has successfully gained a large share stake at the market. Steadily with its praise worthy products it has acquired a huge part in market shares and of people's hearts.
INFINIX 
They have the same parent company Transsion Holding that launched Tecno mobile phones. And thus it is quite expected to be good. The targeted audience for Infinix were the average Nigerians. And to them it provided affordable phones. With its amazing products within a span of a year Infinix has successfully climbed the ladder up and made it into the big leagues. It is now the fourth most used cell phone brand in all of Nigeria.
Oppo
It has been able to stand out of the crowd by not only providing excellent affordable phones but also with amazing battery backup. This too has successfully over the years made its way into the big leagues and now is a major shareholder in the Nigerian phone market. 
HTC 
The brands full forms stands for High Tech Computer. This is another popular and beloved brand of Nigerians. It is a Taiwanese corporation doing wonders in Nigeria.
SO WHAT TO BUY THIS 2021 SEASON?  
Listed down below are some amazing and popular smartphones from your favorite brands that have been listed above in Nigeria 2021
INFINIX HOT 8
Available now in Nigeria, Kenya and Ghana. Infinix Hot 8 has some attractive features.
With a 6.52" dew drop display. The dew drop or teardrop display is basically a tear shaped space on the front screen big enough to hold the front camera. Dual sim facilities (Nano sim) and available with dual standby, this latest phone model is a convenient pick. Comes with Quad core 2.0 GHz CPU and Octa Core 1.8 GHz GPU. Many customer reviews have termed it their best buy. Pocket friendly and good money value.
Pricing 36,500 Naira
INFINIX HOT 10 LITE 
6.6" dew drop display. Android 8.1 Oreo and 32GB storage. This cell phone follows into the series. It is like the previous mentioned handset's brother but only with some different features that are exclusive to this one. 2GB Ram storage with 3500mAH. It comes with an LED flash. A very cool feature of it. 8MP+QVGA dual rear camera. 8 MP front camera. It is more or less a high performing smartphone. It has been praised for providing value for money. It has features for proper subject separation and good colors.
Pricing 48000 Naira
INFINIX NOTE S5

6.01 inch AMOLED display and Android 9 Pie. Customers have spoken quite well for this product. It has an AI powered X pen that is refined. Comes with an Octa core processor. It takes good pictures and has a long battery life. Among the three, this one is more preferred by users. It has been termed to be incredibly sharp, big and bold. It has a sleeker design. It is trendy looking and has an expensive looking finish to it.
PRICING 67000 Naira
TECNO CAMON 16 S

Another very popular and much loved brand phone that will of course make your heart happy. With an Android 7.0 Nougat and ultra Quad core processor, it also comes with 13 megapixel front and back camera. The Camon camera has been observed as "wonderfully crafted" by its users. The phone supports 2G, 3G and 4G. It has notably good network capabilities. It is worth the purchase. It has an in-built 5000 MAH battery. It comes with various specs and features.
Pricing 69000 Naira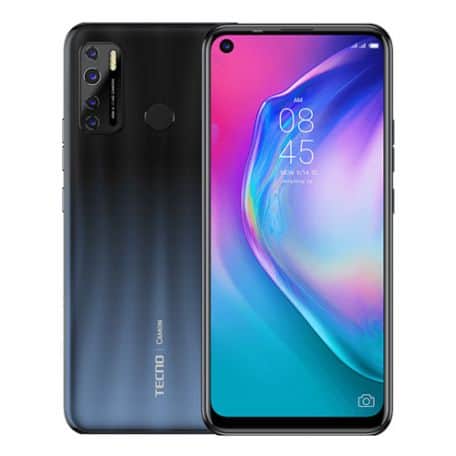 Oppo A93
This phone has been known for its good features. And how easy it is to access basic things like the internet and social media. It is a good phone for side use or temporary use. You can buy this very affordable phone at leading online stores in Nigeria. 
Pricing 124,500 Naira
APPLE IPHONE 12 pro

Now available in Nigeria. Apple is known for its quality throughout the world how well the company has been doing since the launch of its IPhone series.  With its amazing features and camera quality. It is sure to win the hearts of Nigerian people.
Pricing 85,899 Naira
Concluding here, looking back at what a revolutionary smartphone has brought in there are going to be many companies that will invest in Nigerian Market. Talking of times when students used up their tuition money to buy themselves phones, were certain such stories that attracted so many countries to invest here.
By kingkentus