Published August 12, 2017
Fox News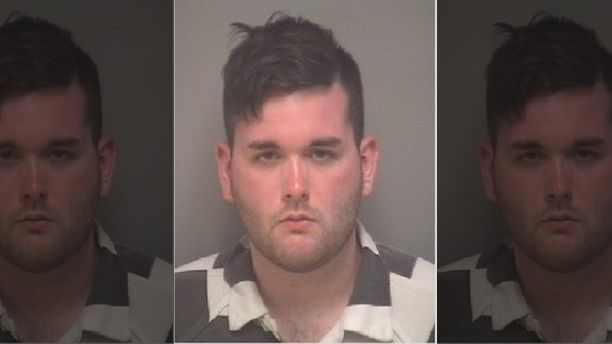 Washington Post reports at least six pedestrians were struck.
An Ohio man is accused of driving a car into a crowd of people protesting a white supremacist rally in Charlottesville, Va., killing a 32-year-old woman and injuring 19 others, police said late Saturday.
James Alex Fields Jr., 20, was booked into the Albemarle-Charlottesville Regional Jail on one count of second-degree murder, three counts of malicious wounding, and one count of failing to stop at an accident that resulted in a death.
On Saturday night, U.S. Attorney General Jeff Sessions announced the opening of a federal civil rights investigation into the case.
The Richmond FBI Field Office, the Civil Rights Division, and the U.S. Attorney's Office for the Western District of Virginia have opened a civil rights investigation into the circumstances of the deadly vehicular incident that occurred earlier Saturday morning," Sessions said in a statement. "The FBI will collect all available facts and evidence, and as this is an ongoing investigation we are not able to comment further at this time.'
The Dodge Challenger with Ohio license plates barrels toward the crowd in Charlottesville Saturday. (Courtesy The Daily Progress)
Col. Martin Kumer, the jail's superintendent, told the Associated Press that he doesn't believe Fields has obtained an attorney yet.
Kumer added that a bond hearing is scheduled for Monday.
The Washington Post reported that the silver 2010 Dodge Challenger involved in the crash was registered to Fields.
In addition, photographs taken of the car as it barreled toward the crowd of protesters show it bearing an Ohio license plate number, GVF 1111. The Post also reported that Fields' last known address was in Maumee, a suburb of Toledo. WHIO-TV reported that the Ohio county code on the license plate corresponded to Lucas County, where Maumee is located.
Field's mother, Samantha Bloom, told The Associated Press on Saturday night that she knew her son was attending a rally in Virginia but didn't know it was a white supremacist rally.
"I thought it had something to do with Trump. Trump's not a white supremacist," Bloom said.
"He had an African-American friend so …," she said before her voice trailed off. She added that she'd be surprised if her son's views were that far right.
Bloom, who became visibly upset as she learned of the injuries and deaths at the rally, said she and her son had just moved to the Toledo area from the northern Kentucky city of Florence. She said that's where Fields grew up. She relocated to Ohio for work.
The crash climaxed a day of violence in the university town that had been sparked by the arrival of hundreds of white nationalists protesting plans to remove a statue of Confederate Gen. Robert E. Lee from a public park.
Matt Korbon, a 22-year-old University of Virginia student, said several hundred counter-protesters were marching through a pedestrian mall downtown when "suddenly there was just this tire screeching sound." He said the Dodge Challenger smashed into another car, then backed up, barreling through "a sea of people."
The crash sparked calls from several Republican lawmakers for a federal investigation of what they described as a domestic terror attack. However, federal law enforcement officials told Fox News that they were not yet responding because it was not clear the situation rose to that level.
The officials said that if it becomes clear the protesters were targeted due to their political beliefs or minority status, the Bureau could become involved.
Fox News' Jake Gibson and The Associated Press contributed to this report.