Hits: 21
14 Amazing Things You Will Wish You Know About Adidas Sneakers.
Adidas sneakers is among the known brand today that just never gave up.
For over 70 years they've kept churning out Adidas sneakers, sports gear, and apparel and they don't appear to be slowing down any soon.
In short, they are one of the toughest brands on the planet that is full of innovative ideas.
But do you actually know some truth about this brand?
Do you how they started and arrive here?
To help you stay updated and catch up with speed, we've compiled a list of facts and inspiring stories you should know about your Adidas. Check them out.
1. Adidas Micropacer were the First Sneakers to Leverage Technology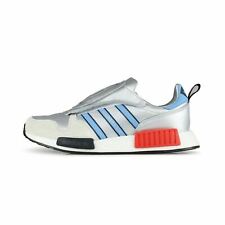 Image source- ebay
Way before Nike realize the importance of technology and begin to insert chips in its sneakers, Adidas had went ahead and launched Micropacer to help runners track their pace and amount of calories burned whenever they run.
This year marks its 37th year since its release.
2. A Place Exists in Boston Where You Wouldn't Wear Any Other Thing But Adidas Sneakers. 
Hip-hop legend Ed O.G confirmed that there was a place in Dorchester where you wouldn't dare wear any other brand of sneakers or wears except Adidas.
Anyone who violates this will get his sneakers thrown into a tree.
3. Adidas wasn't the Original Name of the Company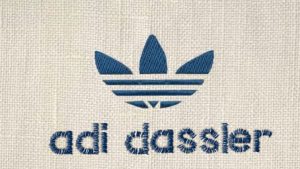 Image source- yatzer.com
Adi Dassler who founded Adidas didn't begin his business with the brand name. when he founded the company in 1924 he first named it Gebruder Dassler Schuhfabrik.
4. Russell Simmons Introduced "My Adidas" After Taking Angel Dust
After smoking angel dust, Russel became high and then run leading to an idea about rapping the brand name "My Adidas" on their sneakers. The rest, they say, is history.
5. Early Designs were of Track Spikes 
Image source-twitter.com
Adidas was formerly focused on manufacturing sports shoes for various sporting events, even though they now have a stronger lifestyle presence.
When Adi Dassler started Adidas, he – like Bill Bowerman of Nike – manufactured shoes for track and field events.
6. The Three Stripes on Adidas Represent a Function
Image source- deseen.com
The three stripes which are one of the most recognizable aspects of the Adidas brand was there for a specific purpose.
Most people think it's for style or fashion, but in reality, it's for stability.
7. The Adidas Trefoil Logo Represent Something Unique 
Image source-complex.com
When Adidas began to expand in 1960, there was a need to have something unique that will represent the brand's identity.
They concluded having a logo, but only the one that would represent the company's diversity and uniqueness.
Thus, they came up with the Trefoil logo which was debuted at the 1972 Olympic game in Munich.
8. The Best Adidas Selling Sneakers of All Time isn't the Superstar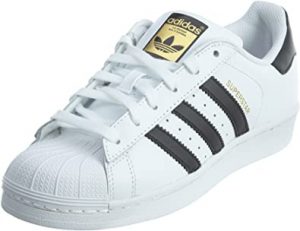 Image  source- amazon
Although Adidas Superstar was popular years ago, it wasn't the best-selling sneakers of the brand. Stan Smith was, and Adidas has sold over 40 million pairs of the sneaker.
9. Adi Dassler Almost Tried Something Else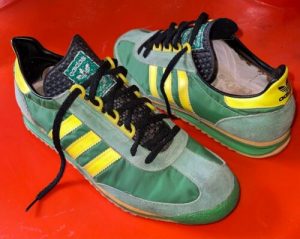 Image source- gem.app
Adi Dassler almost tried something else before he became he launched his shoe brand.
He had completed his apprenticeship as a baker and was about to start his bakery business but he was inclined to dive into his father's shoe business and start making shoes. That's how he came to the limelight.
10. Adidas Sneakers Is the Parent Company To Reebok, Rockport, and Taylor Made
Image source-amazon
Many people certainly didn't know this.
We had thought Adidas had no other brand, but in a real sense, they own other popular brands including Reebok, Rockport, and Taylor Made.
11. Adidas Sneakers Almost Went Bankrupt in the Early 90s 
Although the company is being celebrated today, In the 90s, Adidas took poor strategic decisions that almost cause the company to go bankrupt.
12. Jesse Owens Won Gold Medal in 1936 with Adidas Track Shoes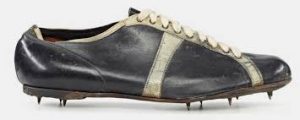 Image source- drydockfish.com
Jesse Owen became a hero in the 1936 summer Olympics which took place in Berlin, Germany.
The African-American runner won four gold medals at the games despite his competitor Adolf Hitler.
He accomplished this with Adidas track shoes which were handmade by Adi Dassler.
13. Adidas' Tubular Technology Is Actually Inspired by Car Tires.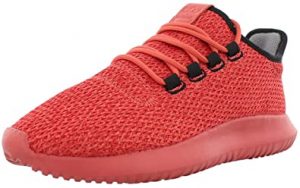 Image source- amazon
If you throw new shoes on your car, it means you have new tires on it. But today's Adidas' Tubular snakes draw their design inspiration from tires and their tread.
14. Peter Moore, The Designer of the Air Jordan 1, Designed Also for Adidas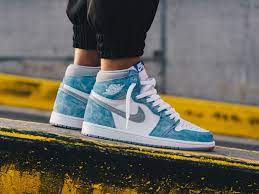 Image source- footshop.eu
After he departed from Nike, Peter Moore worked with Adidas to design the three-bar logo that will certainly live Adidas forever.
He worked even more with the Adidas sneakers brand to create more inspiring designs for their sneakers.
By kingkentus