Putting together fancy Christmas outfits ideas is a fun task for a parent. Children too love to dress up in all fancy and colorful dresses. Both boys and girls love super cute Christmas clothes. There are various cool fancy ideas to create a cute dress for your baby. Here are some ideas. 
FOR YOUR TODDLER BOY 

Dress him up in some cool jackets or coats. You can also make him wear some super cute trench coat. Another good option would be quilts & puffers. You can roll through options like shirts, t-shirts, polo, knitwear and sweatshirts. For the baby remember that they should feel comfortable in their clothes.
CHRISTMAS OUTFITS FOR YOUR BABY GIRL 
Matching her headband with her outfit would be a cool idea. Get her a pair of cute shoes too. A smart romper dress would do. Along with a cute pair of matching headbands. Another awesome outfit would be white bodice with polka dots.
MATCHING OUTFITS FOR YOUR SIBLING BABIES 
Pair your sibling babies up in dressy outfits. That will look super cute and trendy on them. You can also opt for casual wear. 
DESIGN IT A CERTAIN WAY….CHRISTMAS COSTUME IDEAS FOR CHILDREN
If you are looking for something super fancy. A cute thing to do would be dressing them in Christmas themed costumes. Listed down below are some cool ideas.
CHRISTMAS TREE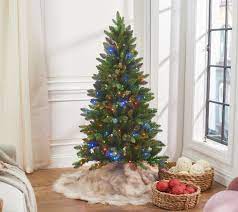 What's better than your baby looking at the iconic Christmas tree itself? He or she will be at the party in this cute outfit. It is awesome, simple and stylish. For this costume you can use velvet fabric. Your child's leg can be the trunk for the tree. Shaping the velvet like a tree adds some decorative cloth pieces on it. Add a conical hat to make the head of the tree.
REINDEER COSTUME 
Your baby is that costume will be the cutest Rudolf of 2020. This custom needs bodice brown and white in color. With matching pairs of socks and gloves. You also need a reindeer ears headband to complete the outfit.
This is one super cute, funny and funky looking costume. Let your baby rock the party in that outfit.
CHRISTMAS CRACKER COSTUME 
Christmas extravagance is always a firecracker. You can dress your children up as a Christmas cracker in red and gold. This would make a super funny outfit. This costume is a unique one. It will make your child stand out of the crowd.
ROASTED TURKEY COSTUME
Roasted turkey, like it sits in the certain of a table, your child will be the center of attention. Your child can wear an inflatable dress in the color of beige. It should be in the shape of a turkey. It is one the cutest outfits. It is super fancy and smart looking too.
SNOWMAN COSTUME 
Who doesn't love a snowman at the party? Let your child dress up like a cute snowman for Christmas 2020. Complete the look with a red scarf and a black hat. Use an inflatable white colored costume to give him that fancy snowman look.
LOOKING FOR SOMETHING SIMPLER 
SWEATSHIRTS 
The goal of your Christmas costume should be that it's comfortable. Sweatshirts serve that purpose pretty well. Sweatshirts can also be worn more than once. Which is a plus over fancy costumes that can only be worn once.
DRESS 
This is for your tiny princess. If you don't want to invest in clothes that your child won't wear more than once. Then you can go for a simple dress with a unique design that plays around with Christmas colors. Such as red and green. This will be purely in budget and incredibly cute.
SWEATERS 
An adorable sweater. With Christmas designs. Will absolutely set the Christmas mood on a go. This will ensure your child's comfort and also look super cute on them. When considered clothes for children comfortable clothing should be priority.
RECREATE WITH WHAT YOU HAVE 
Another epic idea would be recreating a Christmas look. Using pieces of clothing already in your child's wardrobe. You can pair a white top with a red skirt or a pair of pants. You can play around with more Christmas outfits colors.
CONCLUSION
Christmas is about having fun and the family coming together. Therefore your child should have the full freedom to feel happy and free in his outfit. He should be able to easily move around too. Moreover let your child pick for himself or herself. That would be the best.
By kingkentus