Six Intriguing Facts On Hugh Hefner & His 'Playboy' Enterprise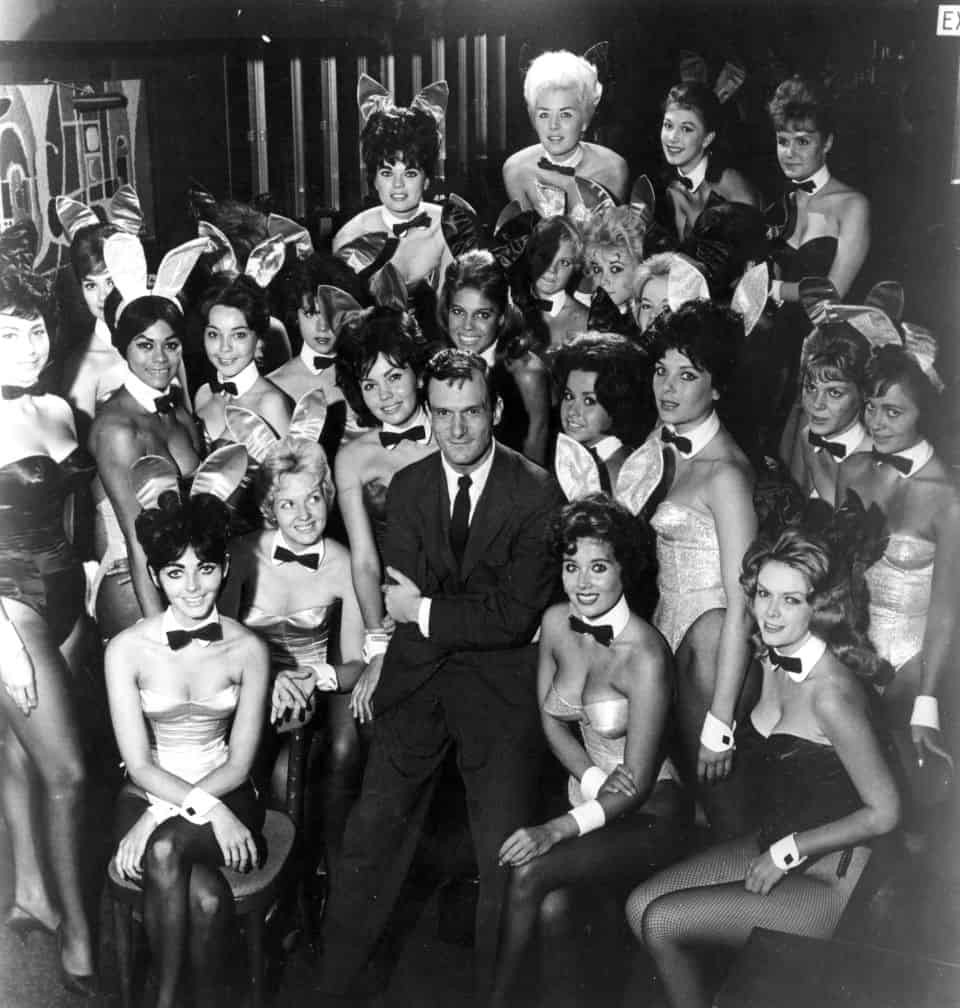 Hugh Hefner's Playboy was first published in 1953, a new magazine that not only caused its more secretive customers to find new hiding spots in their homes, but it also stormed the publishing world, for it had a leg up (pun intended) on the competition. Like other titans of the industry.

Time, Esquire, The Atlantic, and The Saturday Evening Post this magazine contained timely and eloquent critiques of current events and American culture, but it also contained breathtaking photographs … albeit of a different sort. In December of 1953, Playboy and its nude women hit the newsstands, and its founder, Hugh Hefner, became a star.
In a cutthroat industry where most magazines inevitably fizzle and die, Playboy continued to flourish. Here are six wild (but mostly clean) stories, one for each decade of the magazine?s racy run.
1. The 1950s: Take That, Esquire.
To understand why Playboy was so successful, one must first understand the passion Hugh Hefner had for the project. In the early 1950s, when he was in his mid-20s, Hugh worked as a copy editor for Esquire. When he asked for a $5 raise (not a paltry sum back then), Esquire refused, and he promptly quit. Soon after, seeing that there was a market for more gentlemen's magazines, the budding entrepreneur undertook a quest to start his own publication.
He collected investments from over 45 people (including $1,000 from his own mother, who, according to Hefner, believed in her son but not in the venture) and even mortgaged his own furniture to get a loan. With $8,000 in hand (about $70,000 today), Hefner published Playboy, and its first issue, featuring Marilyn Monroe au naturel, promptly sold more than 50,000 copies.
2. The 1960s: Obscenity and Arrest
When most people think of Hugh Hefner, a particular image comes to mind: a well-groomed bon viveur, dressed in an ornate smoking jacket and velvet bedroom slippers, surrounded by young and scantily clad (if clad at all) buxom women.
What most people don't imagine, however, is a man who has broken the law. On June 4, 1963, after Playboy had been in circulation for almost a decade, Hefner was busted and subsequently arrested for publishing and distributing an obscene magazine.
The issue in question contained nude photographs of Jayne Mansfield, the star of The Wayward Bus, based on John Steinbeck's novel, and the unfortunate recipient of the label, the working man's Marilyn Monroe.
When the case went to trial, the debate revolved around the issue of obscenity vs. art. Hefner stood in his own defense, claiming that each person should be his own judge of what is acceptable. Luckily for him, and for all defenders of the First Amendment, the jury deadlocked. The case was declared a mistrial.
3. The 1970s: Hefner and Hollywood (The Sign)
By the early 1970s, Playboy's popularity had soared, and its circulation hit 7 million (sadly for investors, however, this would be the magazine's peak distribution). Needless to say, there was no shortage of money in the deep pockets of Hefner and Playboy Enterprises.
When the Hollywood Chamber of Commerce announced that the legendary Hollywood sign needed to be completely rebuilt, Hefner boldly stepped in to resuscitate the beacon for aspiring actors and the general star-struck populace.
He hosted a gala at the Playboy Mansion (recently acquired in 1971) and auctioned off individual letters of the sign at a hefty price tag of $27,700 each. Oddly enough, in 2010, Hefner again helped out the sign, donating almost $1 million to stop the sign's property from being sold.
4. The 1980s: An Epiphany
Throughout the '70s and '80s, the Playboy Mansion became famous for its decadent parties, lewd affairs full of grandeur, sex, booze, and drugs (if interested, just search the terms butler, Playboy, and '80s). In 1985, Hefner suffered a minor stroke.
According to him, this brush with mortality caused him to reevaluate his lifestyle, and, not long after, several changes were made. The all-night, coke-fueled (according to some) escapades toned down significantly and, in 1988, Hugh handed over the reins of the Playboy kingdom to his daughter, Christie.
In the last year of the decade, Hugh married Playmate of the Year Kimberley Conrad, and the newlyweds soon had two sons. Hugh?s close call with death spawned (literally) big changes for the Playboy magnate.
5. The 1990s: Snoop Gets Drugged
Playboy Mansion parties were known for their famous attendees. Recently, hip-hop trailblazer Snoop Dogg shared the craziest story I can remember from way back in the day. While no date is given, Snoop's Doggystyle heyday was in the '90s, so it's safe to assume the episode in question occurred around then.
According to the D-O-Double-G's hilarious account, he was invited to a party at the Playboy Mansion. He wore a blue smoker's jacket and drank a concoction of champagne and orange juice out of a pimp cup (a golden chalice emblazoned with the word pimp).
Long story short: Snoop gets roofied by two Playboy Bunnies, falls down 16 flights of stairs, ends up smoking enormous amounts of weed, and then romps around with a Bunny inside the infamous Playboy Mansion Grotto. (Feel free to check out the animated video of the incident.) Given the storyteller, the tale is totally believable.
6. Post Millennium: The Big Question
In 2013, in Esquire of all places, an 87-year-old Hefner answered perhaps the most commonly thought question in regards to his sexual escapades: how many women. The 20th century's most famous Don Juan replied, how could I possibly know over a thousand, i'm sure. Well, then. Let's leave it at that.
From the Bio Archives: This article was originally published in 2013.
Source:NewsNow