DR Congo opposition leader Tshisekedi's body to be repatriated: family
Newly deployed Ugandan police officers inducted…
DR Congo opposition leader Tshisekedi's body to be repatriated: family
By AFP
Added 12th August 2017 12:06 PM
Tshisekedi was a key political rival who lost to Kabila in disputed presidential polls in 2011.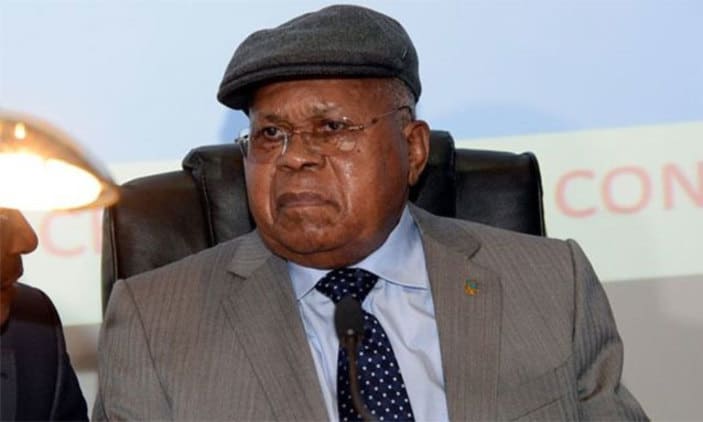 Democratic Republic of Congo opposition leader, Etienne Tshisekedi. AFP Photo/Junior Kannah/File
An agreement has been struck with Kinshasa for the repatriation of the body of veteran Congolese opposition leader Etienne Tshisekedi, who died aged 84 in Belgium in February, his family and political party told AFP Friday.
The long delay in the return of Tshisekedi's remains was due to concerns it could touch off massive demonstrations as the Democratic Republic of Congo is mired in a political crisis over President Joseph Kabila holding onto power beyond his mandate.
Tshisekedi was a key political rival who lost to Kabila in disputed presidential polls in 2011.
Before his death, Tshisekedi had headed the opposition coalition that negotiated a transitional deal which allowed Kabila to remain in office until elections in late 2017.
However, the electoral commission chief has said that won't be possible and the opposition has cried foul, raising tensions with the Kabila government.
But apparently the government has now agreed "to honour the memory of the illustrious deceased" with no disruption to "the harmonious organisation of the funeral," according to a joint statement from Tshisekedi's family and his party sent to AFP.
According to a document signed on June 6, the plans call for a special plane to be sent to Brussels to bring Tshisekedi's body back to Kinshasa where he will lie in state in the parliament so that people can pay hommage.
He will be buried at N'sele, about 80 kilometres (50 miles) from Kinshasa.
The repatriation could take place in "early September", a family spokesman said.
"The Congolese state will cover all the expenses related to the organisation of the funeral," the statement said.
AFP was unable to reach the representatives from the government who had signed the document detailing the funeral plans for comment.
Source:NewsNow