on August 14, 2017
By Seun Opejobi

Ohanaeze Ndigbo Give Reasons For Nnamdi,Agitations.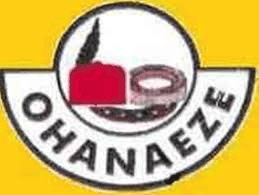 The youth wing of Igbo socio-political organization, Ohanaeze Ndigbo, has alleged that the neglect of youths by political parties in the South East was responsible for agitations by pro-Biafra groups, Indigenous People of Biafra, IPOB and Movement for the Actualization of the Sovereign State of Biafra, MASSOB.
The Coordinator of the Eastern Forum of Ohanaeze Ndigbo, Chizzy Umeobi made the claim while urging political parties involved in the November 18 governorship election to ensure that a youth emerges as the next governor of the state.
Speaking after a meeting in Awka, the state capital over the weekend, Umeobi said though, the youths faulted the stand of IPOB saying the upcoming governorship election in the state would not hold, they, however, identified with the demands of the agitators.
Insisting that election will hold in the state, Umeobi warned that any political party that failed to produce a youth as its candidate would not get the blessing and support of Anambra youths.
Umeobi said: It is this neglect of the youths by political parties in the South East that is causing the agitations by IPOB, MASSOB and other pro-Biafra groups.
What we are saying is that youths should be given a chance to contest the November 18 governorship election and we have such youths in all the political parties.
We assure any party that fails to give its ticket to a youth that it will fail the governorship election. We don't belong to any political party, but we need a youth in the system.
Subscribe to our top headlines Newsletter.
Source:NewsNow.