Published 1 min ago
on August 14, 2017
By John Owen Nwachukwu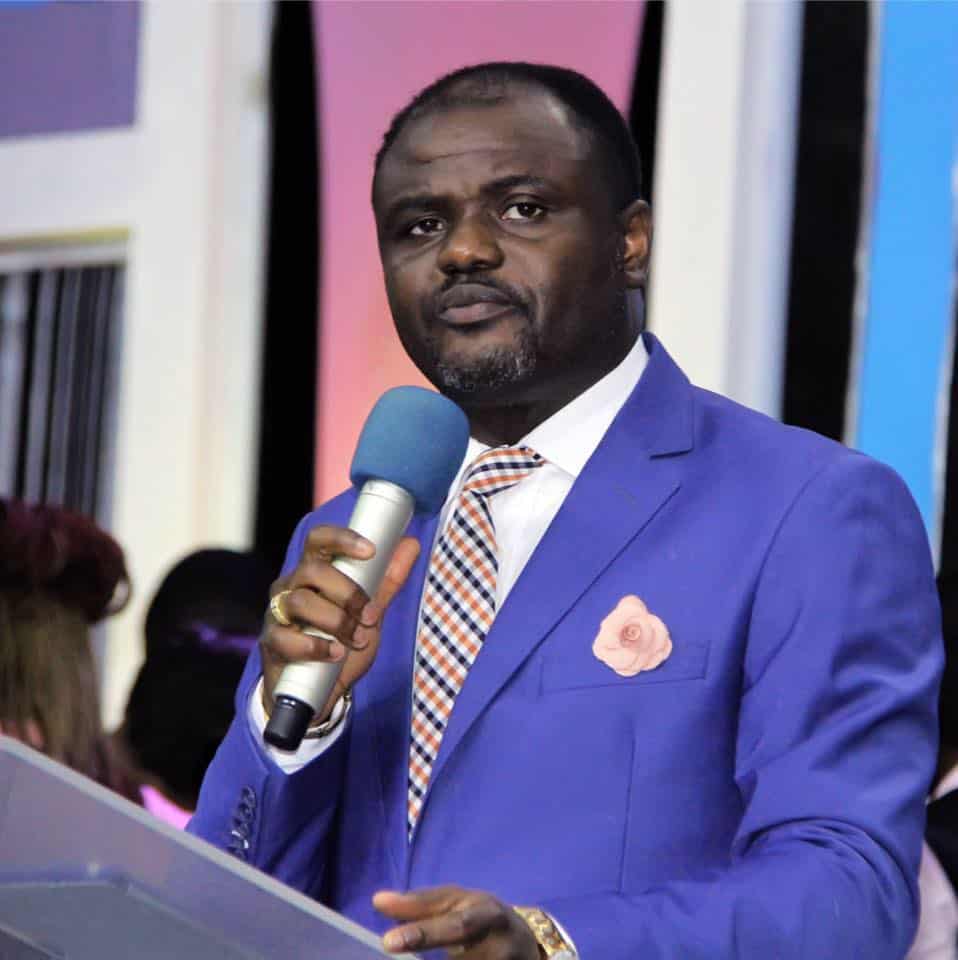 The senior pastor of Power City International, Uyo, Akwa Ibom State, Abel Damina, has told Christians that giving money to churches for any purpose does not guarantee wealth from heaven.
He said Christians who give money and other valuables to churches and men of God and in turn expect to become rich were only living in fantasy because, God does not multiply your wealth..
The cleric also called out pastors who exchange money for God's blessing, describing them as fraud.
He said asking people to pay money for God's blessings sounds like buying goods in a supermarket.
He said, What multiplies your wealth is work, in a post he shared on Facebook at the weekend.
He added, Giving in the church does not bring additional money to you. What brings additional money to you is work.
You don't pray and fast to get money. What produces money is work. It's called industry.
He that does not work should not eat. You don't faith work; you work (the) work.
Why do we give in church.We give because we are blessed. We don't give to be blessed. It is part of the goodness of God that kept you healthy.
It is part of the goodness of God that woke you up in the morning. It is part of the goodness of God that took you to work and brought you back. But now you must engage yourself in work.
There's no future for lazy Christians because hunger will take you away.
Somebody ask, does God perform financial miracle. Yes, he connects you to opportunities. But even if you see the opportunity you must do something. He connects you to ideas. He brings you before people that are willing to help. He brings you into favour with people that want to invest.
Some say but Pastor you used to say receive money miracle.Yes, you can receive money miracle. God can move somebody to bless you. God can touch somebody to buy a car for you, but who will fuel it It's one thing to have a car; it's another thing to buy fuel.
He (God) didn't supply you grace expecting anything in return. So, when a man of God says give money to be blessed it is an insult to the work of redemption.
It's an insult. It's an insult. It's an insult.
Psalm 91! $91 for 91 blessings! It's an insult to the work of grace. Psalm 91! $91 for 91 blessings! It's fraud! If you could give $91 and that would appease the anger of God, Jesus wouldn't (have) died.
I can feel that some people are very angry right now because I say Psalm 91for $91 blessings is fraud! After you finish getting angry, I repeat: it's a fraud.
The cleric said he didn't mean it was wrong to give money to advance God's work.
Not to sound like I am boasting, the greatest portion of my income goes back to the work of God. I can't be a giver to that extent and preach against giving.
Even Jesus used a whip to stop merchandise (in the house of God).
Subscribe to our Newsletter.
Source:NewsNow