Virgin Galactic Begins Move From California To Spaceport America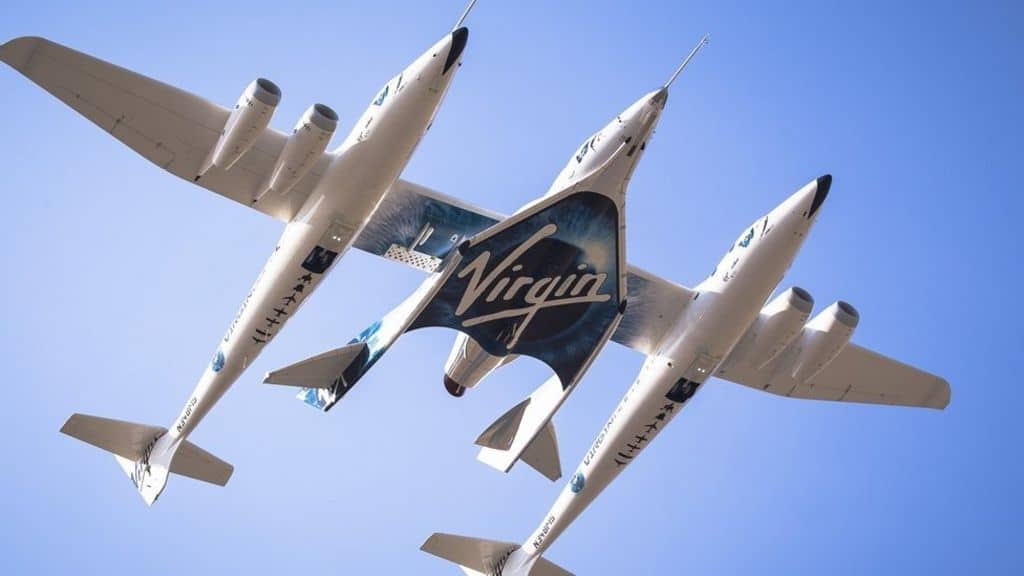 Brittany A. Roston – May 11, 2019, 8:45 am CDT
Virgin Galactic begins move from California to Spaceport America
Private aerospace company Virgin Galactic has announced that it will move its space vehicles and space line staff to the company's Spaceport America destination.
The change was announced by Virgin Founder Sir Richard Branson at an event on Friday, where he said, "New Mexico delivered on its promise to build a world-first and world-class spaceport." The change will take place through the summer.
Around 100 staff will be moved from their current location in Mojave, California, to the Spaceport America commercial operations headquarters in New Mexico.
Virgin Galactic says this process has already started and will take place over the summer to avoid disrupting families during the school season.
The transition marks the 'final countdown' to the start of regular commercial spaceflight service, according to the company.
It's going to be special to see the world's most beautiful spaceship fly from one of the world's most wonderfully designed building.
Virgin Galactic previously partnered with New Mexico on the development of a commercial spaceport, the first in the world.
"Today," Sir Richard Branson said in his announcement, "I could not be more excited to announce, that in return, we are now ready to bring New Mexico a world-first, world-class space line."
With this change, New Mexico will officially become the first destination on Earth to host a regular commercial spaceflight service.
Virgin Galactic plans to offer people trips into space, as well as a service for delivering research payloads into space.
The move to Spaceport America is the latest in a number of milestones for the company. In late February, Virgin Galactic's VSS Unity successfully reached space for the second time following its milestone flight in December 2018.
The company also recently teamed with Under Armour to develop entirely new space wear for future trips.
Source:News Now.