Adam Starkey for Metro.co.uk
Tuesday 15 Aug 2017 6:50 am

Tom Cruise has reportedly been left with two broken bones following a failed stunt while filming Mission Impossible 6.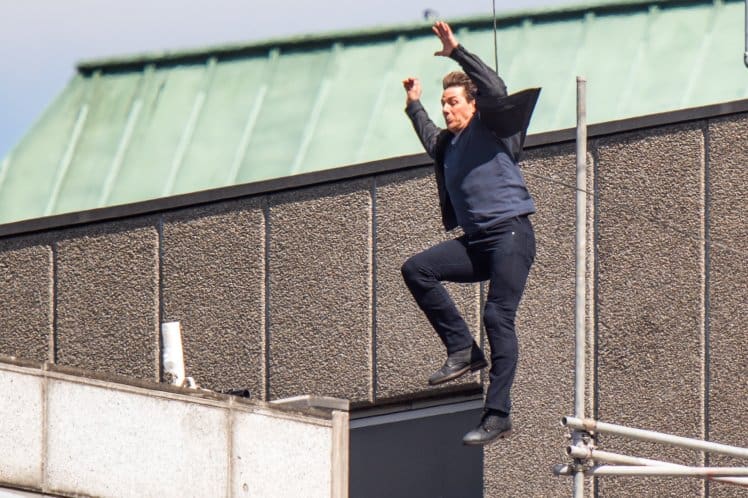 The 55-year-old actor was seen attached to a rigging and jumping off scaffolding in a video from the set, where he's seen falling short and hitting the building's side.
According to The Sun, the failed roof jump has apparently left Cruise with two broken bones in his ankle, with production on the film now being halted by four months.
A source told the paper: The injury is worse than was at first feared. Tom did serious damage and will need months to recover.
The stunt itself took place at Blackfriars in central London, with Cruise reportedly expected to return home to the US for treatment.
M:I6 is directed by Christopher McQuarrie, who previously helmed the fifth instalment in the series Rogue Nation and fellow Cruise flick Jack Reacher.
Along with Tom Cruise, Alec Baldwin and Rebecca Ferguson will both reprise their roles as Alan Hunley and Isla Faust from Rogue Nation, with Henry Cavill also signed on in an unspecified role.
Mission Impossible 6 was scheduled to release in summer 2018, but it's believed the release date could be pushed back to Christmas due to the incident.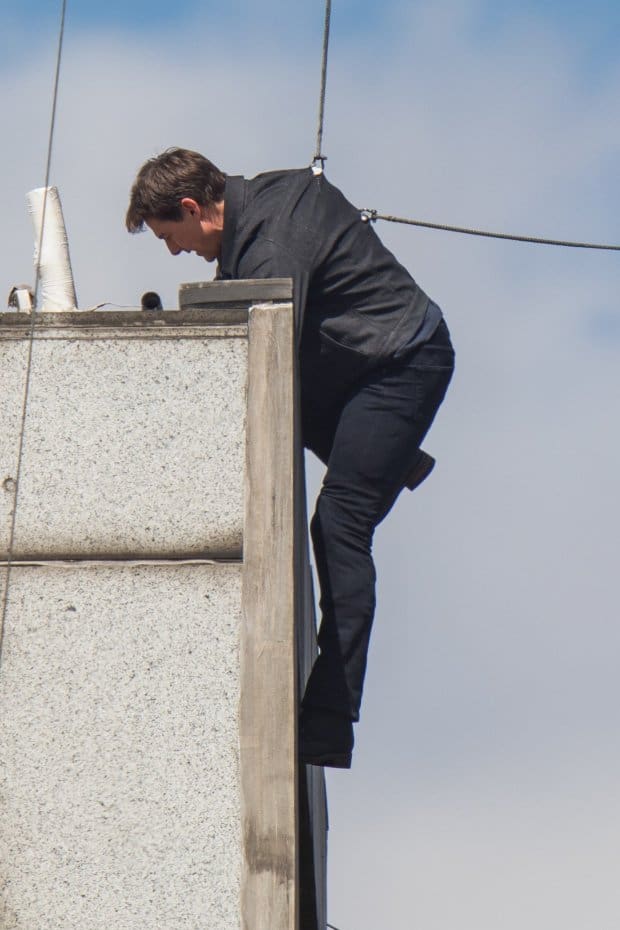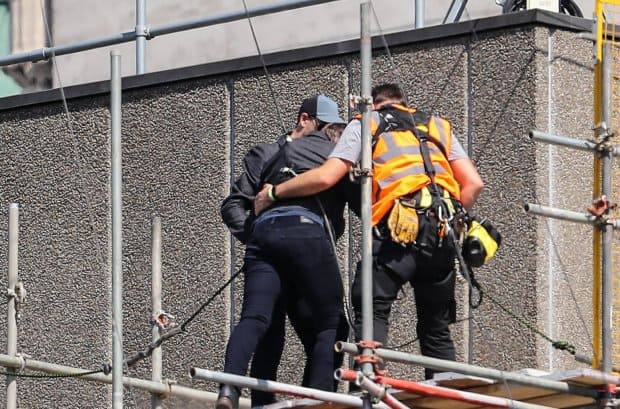 Source:NewsNow