5 Tips To Help Your Business From Disaster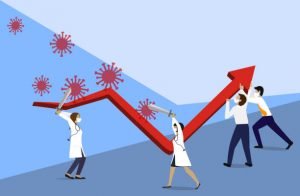 However, deciding on a single business tool is no easy feat. With ample software and platforms present, looking for a suitable tool is like finding a needle in a haystack! To make life easier and business operations smoother, we have jotted down a list of business must-have tools. Start with these 5 simple tips to help your business from a disaster!
5 TIPS TO HELP YOUR BUSINESS FROM DISASTER.
According to Wikipedia, disaster is a serious problem occurring over a short or long period of time that causes widespread human, material, economic or environmental loss which exceeds the ability of the affected community or society to cope using its own resources.
With the reoccurring of this catastrophe, yet many business organizations still find it difficult or make a blind eye to see that every business organization needs to find ways to save their businesses from the eventual disaster in affecting their businesses because neither can it be stopped nor diverted from happening. It's necessary to have plan ready for the disaster to prevent from any loss when it occurs because when this disaster happens, it will not only affect business owners, but also the customers who benefit from the goods and services.
Businesses need to build disaster preparedness into their business plans. Assessing the probability of your business being exposed to disasters like floods, earthquakes, pandemic and more can keep you on top of your contingency planning.
So, to keep the business running aftermath, one needs to have contingency plans which will help to save business in order not to suffer much damages or losses.
In contemporary era, different articles have been written to save people's businesses from disaster, these are some five (5) ways in which one can save business from disaster.
UPDATE ALL RECORDS/DATA.
Update records include data on insurance policies, bank accounts, contact information of employees, customers, vendors, suppliers and others. Keeping the records day-to-day must be a priority for every company in case of any disaster. One should take time to update records regarding the customers every hour because it helps to reinforce and re-strategize aftermath.
SAVE/BACK UP ALL DATA AND RECORDS IN CLOUD AND INTERNET.
It's no doubt that every business organization keeps data of all customers and workers/staff of the company, and it's not just keeping the hard copy but save the soft copy in the cloud. In the sense that one will keep data in the software that runs on the internet. Businesses can store information's in a cloud-based backup, as long as they can access it remotely. So, the cloud helps in search of lost data especially during disaster and ensures smooth continuity.
INSURING ONE'S BUSINESS.
This is not new to big business organizations because insurance helps in time of hardship. The way it works is that the insurance company pays the business company the income the company would have made while it was out of action or during disaster depending on the kind of insurance.
EMPLOYEES/STAFF WELFARE PLAN.
As we all know that employees are the tools of every organization and their health is the wealth of the company.
So, welfare of these people is paramount to the continuity of every organization, if their welfare isn't well catered for prior to the disaster, there's no way the company can gain stability aftermath. A business organization who prepares for disaster must include the welfare of its employees to its plan to keep the company running.
GIVE BACK TO THE SOCIETY.
Giving to the community during disaster is one of the ways to help one's business. It might be difficult at that time but he who gives must surely receive. We obviously witness the last COVID-19 pandemic which affected the entire universe due to stay at home policy.
No matter how a company recovers from disaster, the customers are still the ones to buy the goods or services, and if they are not financially buoyant, no way business company will move forward aftermath.
Disaster is an unplanned situation that no one knows when it will occur, more reason every business individual and companies should prepare for it. Because when it strikes, it might affect many people. So, business organizations should be ready for future disaster at any point in time.
Now that you are aware of the business tools needed for ultimate business success, what matters is choosing the right platforms. Your choice must depend upon various factors like the size of your business, target market, area of business operations, a particular business problem you are looking to solve, and most importantly, your budget.
Once you know what you want to attain, take the time to explore suitable options for you and your business.  In the long run, all of these tools free up your time, allowing you to do more in a day. Considering the current remote working scenario, they may also alleviate the need for extra management, keeping your overhead costs down. And this means you have the time and cash you need to grow, wherever and however you work.
By kingkentus