8 Things You Will Wish You Know About Louis Vuitton
I bet you know about Louis Vuitton and I'm guessing you're currently using one of their products.
But if someone asked you…what do you know about Louis Vuitton? What would be your response?
If you've known about the story of this brand, you would want to embrace them the most.
To crack you up and put you on the right footing, we'll come up with this fact about the brand's journey.
In the end, I know you'll be thrilled to hear these stories.
Let's go.
1. Louis Vuitton Began His Career On Foot
To commence his career and vision, Louis Vuitton had to walk 300 miles from his hometown Anchay to Paris.
He began the journey at the age of 13 years and arrived at 15 years – that means, it took him two years of long walk…what a passion!
He had to stop along the way for survival and to refresh himself.
2. Louis Vuitton Became a Box Maker in 1853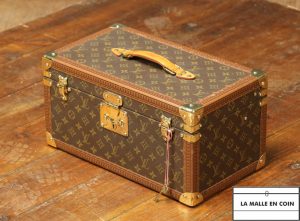 Image source-la-malle-en-coin.com
After one year of arriving in Paris, Louis became prominent as the leading box maker in the country when he was chosen as the official box-maker of Napoleon Bonaparte's wife, Eugenie de Montijo.
Before then, box making was a respected and lucrative profession in the country, so seeing young Louis outsmart other box makers in the industry elevated his profile and made him become the "talk of the town."
Some of his duties to the empress includes carefully packaging her wardrobe for transportation among the country's various royal locations
3. Louis Vuitton Launched His First Store in 1853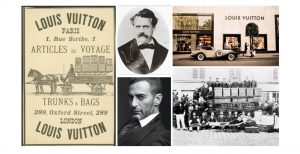 Image source- pinterest.com
The first year brought elevation, the second brought innovation. Just two years in Paris, Louis Vuitton opened his first shop at 4 Rue Neuve-des-Capucines where he securely package some of the world's fragile objects.
At the time, Louis only created and supplied dome-shaped trunks and luggage which was the popular style back then.
However, in 1892, he started producing and curating handbags. Instead of following popular practice, Louis came up with something extra-unique, totally different from what the society was used to.
He fabricated easy and stackable square luggage that allowed for garments to be hung upright.
This contributed to the success and what further interested Emperor Napoleon III's consort and his wife Eugenie de Montijo.
4. Alma Bag Was a Special Order
Image source-fashionphil.com
The famous Louis Vuitton Alma bag didn't surface as one of those products in the community. Rather it came from inspiration and was particularly created for Coco Chanel.
But she wasn't the only inspiration for the creation of the bag, she was simply the first.
The bag was ordered in 1925 but it wasn't up for public production until 1930.
5. The Speedy
Image source-rebag.com
Like the Alma bag, the speedy came to existence because of the famous Audrey Hepburn.
The inspiration for this iconic bag came after Audrey requested her favorite LV keep-all travel bag to be designed in a particular way so that she could use it for everyday use.
Little did she know that the bag would attract and capture the interest of the public today.
6. Five Boutiques In One City, Same Street
Image source- us- louisvuitton.com
If someone else had told you this, you wouldn't believe it.
But do you know that Louis Vuitton has five boutiques in Nevada?
And we aren't done yet!
They have these five boutiques all in one city and on the same street.
Doubt? Find out for yourself!
7. Designed For Bottles, Now For Ladies.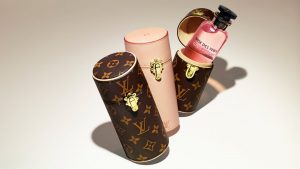 Image source-vogue.com
Do you know that iconic bag Noe was designed to convey bottles of Champagne?
This became a project for Louis and his team when a famous alcohol producer requested the bags to transport 5 bottles of champagne.
They then developed a bucket-shaped bag that could hold 4 bottles upright and the 5th one upside down.
8. The Largest Louis Vuitton Boutique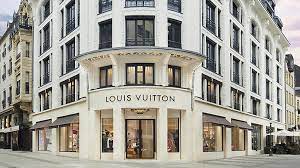 Image source-us.louisvuitton.com
Curious to know the location of the largest Louis Vuitton store? It's located on the 101 avenue des Champs- Elysees in Paris.
The store alone has an 1800-square meter of space filled with couture and accessories.
By kingkentus