5 Ways To Become a Millionaire With YouTube: Simple Process To Making Money With Videos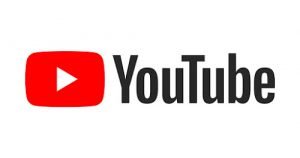 YouTube is one of the hidden secrets of online millionaires, both in Nigeria or foreign countries.
As the second-largest search engine on the planet, YouTube can make you millions in naira if you know how to "turn on the light" and turn it to your favor.
Thinking about ways to make money from this channel? We are here!
We'll go over five ways to become a millionaire with YouTube in this fast-growing advanced world.
1. Join the YouTube Partner Program
As an online creator on YouTube, there are several ways to make money from your hard work.
One of the known ways is by joining the YouTube partner program.
Once you're in the YouTube partner program, you'll be able to monetize your channel.
You can make money from ads or channel memberships, or even Google AdSense banner ads.
You'll also be able to make passive streams of income from the YouTube premium – if YouTube premium members get to watch your videos and find them helpful.
However, to arrive at this feat, you'll need to have amassed a minimum of 4000 YouTube video watch hours in the last 12 months and at least 1k subscribers.
Whichever way – or months – you choose to arrive here doesn't matter so long as you follow the due process and guidelines.
2. Sell Products on YouTube
YouTube – like Google – allows creators to make money off of their hard work in creating life-transforming and ground-breaking videos.
Selling your products on YouTube is a viable way to earn from YouTube.
This doesn't mean trying to manipulate your audience or being salesy.
If you've been consistently creating amazing videos that help them solve a problem or make their lives better, they'll be glad to buy from you since they know they'll get value.
Some common products you could sell are:
Customized T-shirt
Customized products
Online courses
E-books
Ecommerce products
Great YouTubers apply this technique to make money for themselves without much sweat or waiting to nail the 1000 subscribers requirement of the YouTube partner program.
3. Become Amazon Influencer
This is perhaps not known to many Nigerians.
Amazon – the biggest retailer in the world today – allows experts and creators with large followings and subscribers on social media and YouTube respectively to make money via Amazon recommendations.
Once you're into the program, you can review and recommend products to your people and urge them to get the products from Amazon via affiliate links.
if a person clicks and buys the product from Amazon, you'll get 8% to 10% as commission depending on the type of product.
4. Promote Affiliate Products
Promoting affiliate products is another cool way to make money from YouTube.
The process is similar to the way marketers and bloggers recommend products on their blogs and get commissions in return.
it's simple – find a product you trust, partner with the company to sell their products, and recommend it to your viewers.
Just like you would jump off any blog that recommends hundreds of products within a post without any value in return, you don't want your YouTube channel cluttered with promotional links that inhibit the value you're bringing to the table.
Instead of taking that approach, focus your 90% on offering maximum value and helping viewers solve a problem, and then use the remaining 10% to promote affiliate links.
That said, this approach will only work for you if your YouTube channel offers tutorials.
You don't have to work hard to find affiliate products to promote, you can join popular affiliate networks like Shareasale or Awin where you have access to many affiliate networks.
Best practices include adding the affiliate links to top places in your video description and mentioning it a few times in your video.
Again, don't overdo it so you don't come across as salesy.
5. Ask Fans To Support Your Channel
The last way to make money via YouTube on our list today is by asking your fans and subscribers to support your channel.
If you've built a large following of viewers and subscribers who constantly get value from your content, you shouldn't shy away from this.
Just let your viewers know it helps you to keep making research and creating stunning videos and they'll be glad to support you if they are getting value.
As little as $1 per person can amount to a huge income in the long run.
By kingkentus