7 Important Ingredients Of Massive Hair Growth
Hair growth issues can be frustrating.
On the surface, it looks as if your hair is going through a shift that is making it die prematurely.
Although these issues can be stimulated externally, most of the time, they result from internal problems.

Some of the issues could include a dirty scalp, clogged pores, and so on.
To help you reduce the stress, here are some major ingredients to help stimulate your hair growth.
1. Peppermint Oil For Hair Growth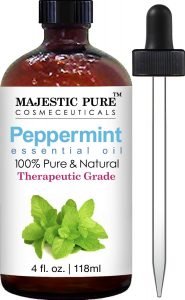 Image source- amazon.com
With a fresh aroma, this strongly concentrated oil must be diluted before applying the scalp.
It penetrates the scalp and stimulates the hair follicle, allowing for more oxygen production that gives your curls a green light to grow.
Peppermint oil is a non-popular ingredient of hair growth that most Americans as well as Africans are using to stimulate hair growth.
Before applying this concentrated oil, make sure you dilute it.
With its fresh aroma, it penetrates your scalp and stimulates the follicle, giving room for more oxygen and helping your hair to grow.
For best results, apply the peppermint oil directly to your scalp while massaging and cover the hair for 20 to 30 minutes.
2. Rosemary Oil For Hair Growth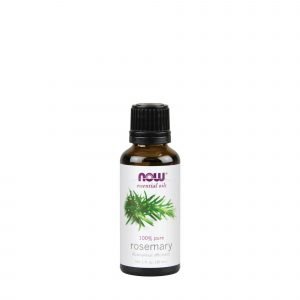 Image source- gnc.com
Perhaps one of the most effective oils for hair growth, rosemary oil is known for interesting scalp stimulating properties.
It helps to circulate the blood in your hair and assist with thinning edges and balding spots.
If you want the best result, try diluting this essential oil with jojoba oil and gently massage it to your scalp.
3. Lavender Oil For Hair Growth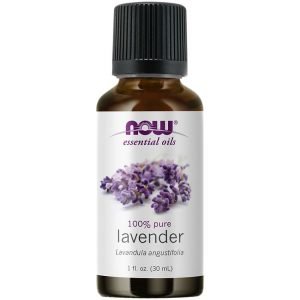 Image source-vitaminshopee.com
Bacteria are injurious to your hair – they kill and cause your scalp to become dry.
Lavender oil possesses some antibacterial properties that the pores open and the scalp clean.
With this sweet-smelling oil, you can reduce issues that deter your hair from growing such as dandruff.
Usage:
Boil lavender oil in water and allow it to cool. This stimulates its rinsing capabilities. They can also be used as a deep conditioning treatment when infused with oil for three or four weeks before use.
4. Jamaican Black Oil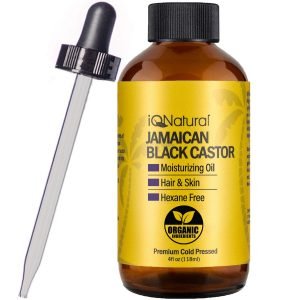 Image source- amazon.com
Sometimes you can become frustrated to see that you'll have attractive curls with apparently thinning edges due to heat, over-styling, and other damages.
For such reasons, you can treat your hair better by applying Jamaican black oil to reduce the damage and fix the affected part.
Doing this requires a lot of patience, but when done consistently, you'll begin to see results.
Usage:
Use a soft toothbrush and dab some Jamaican Black Oil onto the tip of your hair.
Gently brush the hair in a circular motion – the same way you'll brush your teeth.
This will help stimulate the scalp and fix the affected areas.
5. Aloe Vera For Hair Growth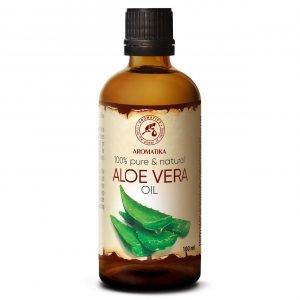 Image source- amazon.com
Aloe Vera is a common oil used today for many things.
This is a type of oil that contains over 20 minerals plus, it's jam-packed with several vitamins including A, C, E, and so on.
The major function of vitamin A is that it reduces the overproduction of sebum – an oily substance that your scalp secretes.
When you have excessive sebum, your hair growth slows down due to clogged pores.
That's where Aloe Vera works to zap the oil build-up and give space to your pores to breathe.
How to use aloe vera for hair growth.

Combine Aloe Vera gel with juice to form a daily growth spritz. Spray the oil onto the affected areas and massage lightly with your fingertips.
6. Onion Juice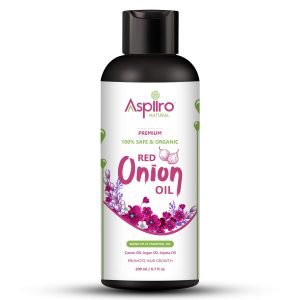 Image source- amazon.com
Do you know your typical onions could solve your hair growth issues?
Although the smell might appear unpleasant, it is a good treatment that has been used for ages – and it works.
Plus, the high sulfur content makes it more effective to stimulate hair growth and increase blood circulation.
 How to use onion for hair growth

Blend onions and strain the juice carefully, then apply to your hair for 15 min.
After this process, you can then proceed to wash your hair
7. Sage Oil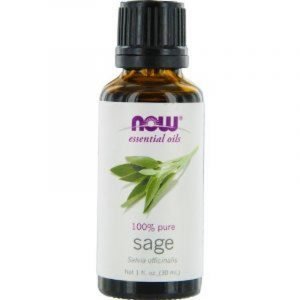 Sage oil speeds up blood circulation in your hair follicles. It also helps in controlling excessive sebum from the scalp.
So if your curls appear limp and your strands aren't growing, you may want to try out sage oil
Usage:
Mix sage oil with a dollop of coconut oil for a soothing, scalp stimulating pre-poo. Just 3 little drops to 1 oz. of coconut oil should be enough.
By kingkentus