8 Fastest Toyota Cars Of All Time
Known for developing excellent and iconic world-acclaimed cars, the Toyota cars has been the favorite of many people for years and the days are counting.
Just because we now have brands like Honda cars taking the lead in the tech world doesn't mean the Japanese automaker has completely dismissed themselves from the performance market.
Do you have a knack for speed?

Or love to race like a machine gun?
If yes, let's talk about the fastest Toyota vehicles that supply such uniqueness that you probably are not aware of.
1. Toyota Cars 86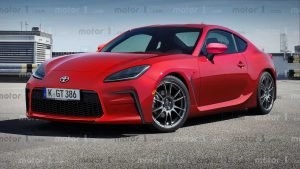 Image source- motor1.com
Though it doesn't match anything similar to the iconic AE86 Trueno, the Toyota 86 has been made outstanding and famous by Initial D.
This iconic Toyota vehicle is powered by a Subaru boxer cylinder with close to 200hp, hitting from zero-to-60 within 6.2 seconds.
Whereas this may not be the fastest car alive, the fun and excitement of having this motivational engine is second to none.
2. Tacoma TRD PRO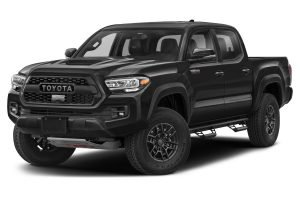 Image source- autoblog.com
As a light-duty heavy truck, the Tacoma Pro delivers incredible speed crooning at a range of 7.0 – 7.5 seconds.
Unusual for a truck, Tacoma is powered by the same engine (3.5L V6) as the Toyota Camry's.
Weighing over 2,000 pounds heavier, the Tacoma encourages great utility, unlike any other vehicles we'd mention here.
3. Camry SE V6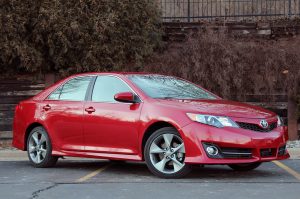 Image source- autoblog.com
Camry SE V6 is exceptionally and undoubtedly one of the most powerful Toyota car ever lived.
And the reason isn't far-fetched.
The car pumps out at 260 horsepower nailing upward to an incredible 300 horsepower with its 2019 XSE.
The car boasted 0-to-60 times in 7 seconds while another vehicle in its era settled in 10 seconds for their usual 0-to-60 runs.
4. Avalon XLE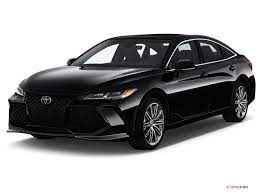 Image source- cars.usnews.com
The Toyota Avalon XLE is powered by a 3.5 liter V6 and has over 260hp.
The design of the Avalon XLE appeals much more often to the younger generations and has developed a tenacious high-profile following than any of its predecessors.
Unique for its capabilities, the Avalon XLE 2019 provides comfort in exchange for a noisier, pleasant, and sportier ride.
What's more, it rolls to more than 60 mph in just 6.1 seconds.
5. Cecilia GT-Four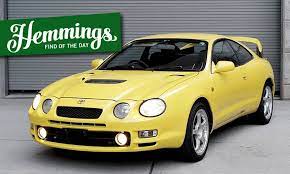 Image source- hemmings.com
At its peak, the Cecilia GT-Four is powered by an incredible 2.0-liter cylinder engine, rolling out more than 200 hp using a turbo.
As one of the old legends, the car became known for its stunning capabilities in the 1995 WRX rally, allowing owners to bypass restrictor plates and cheat competitors, thanks to its series of ingenious designs.
The sad news: they got nabbed and eventually banned from both the final race in 1995 and every of the 1996 races.
But that doesn't argue that GT-four remains among the top-tier Toyota cars in the 1994 range, also seeing great superstars like MKIV twin-turbo Supra and MR2 Turbo.
6. MR 2 Turbo
Image source- supercars.net
As mentioned earlier, GT-four is one of the best racing Toyota vehicles alive.
But it wasn't the only fast race car ever developed by Toyota, MR2 Turbo was also great in his days.
The car produces 260 horsepower and boasts 6.2 seconds in around 0-to-60 time.
This JDM monster stunningly stocked the burning in the days of JDM gearheads.
Unfortunately for him, Toyota removed the MR2 Turbo from the Firestone Firehawk  Series back in 1992.
But the tracks they left led to many successful street variants.
7. Corolla MK V-AE86
Image source- classicsworld.co.uk
While people are cheering for other Toyota latest cars, the MK V Toyota Corolla stood out from the competition becoming a "daring monster" in his age.
Made famous for its initial D, the car AE86 overcame Nissan GT-R with its immensely light body and incredible cornering capabilities.
The car capped out 7600 RPM outsmart rivals in split seconds and allow drivers to dive and exit corners at extremely high rev rates without power.
8. Camry Solara SE Sport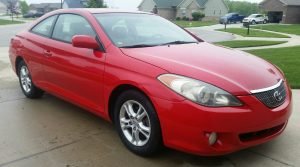 Image source- cargurus.com
If you wanted a Camry SE V6 and – for some reasons best known to you – couldn't afford it, going for its counterpart (Camry Solara) is your best bet.
With the same quality – but a bit slower – Camry Solara is a more affordable version of Camry SEV6 relying on a 3.3-liter V6 power plant and racing at over 200 hp.
This excellent toyota sports car isn't only affordable, it also run within close range with SE V6 scooting from 0-to-60 in a split 6.9 seconds
By kingkentus