Challenges and Shortcomings Of Making Money Online In Nigeria: 7 Problems Of Internet Business.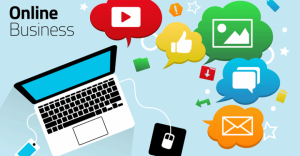 Starting a new internet business can open doors to wealth and endless privileges such as earning more than your peers and other employees working 9-5 every week or eliminating the pain that comes with traffic congestion and getting up early to work.
But while these can be quite helpful and enjoyable, working online is not without its own challenges.
Listed below are potential challenges and shortcomings that come with making money online in Nigeria
1. High Competition
Despite the innumerable privileges that come with working online, you can also encounter problems faced by people working offline such as high competition.
Think of any online business you're about to start, and you'll see hundreds (even thousands) of smart people who are already lobbying to do the same.
For instance, if you're choosing freelance writing as a career, you'll quickly find that the industry is saturated with many smarter and more qualified professionals who understand the business more than you.
The same goes for other online businesses including e-commerce, affiliate marketing, or online courses.
2. Payment Concerns
The basis of the reasons why many smart business people loathe delving into online businesses is majorly due to the payment conundrum in the online world.
The past historic events of cyber fraud in the country led to popular payment gateways like PayPal to reject or limit the transaction that can be done within Nigeria (or by Nigerians).
So any freelancer, affiliate marketer, or business owner who has plans to work with (or for) foreign clients are automatically confronted with payment concerns.
Thanks to Payoneer, 2Checkout, CashEnvoy, and the likes, Nigerians can enjoy the benefits of doing business online.
However, most citizens of other countries prefer to use PayPal as their mode of payment which brings another problem.
3. Issues With Copyrights
While the internet business is constantly evolving and the number of users increasing daily, some of the information on the internet is recycled and regurgitated by some lazy set of bloggers who struggle to create unique content pieces.
The Ubiquitous nature of the online space and the huge number of internet users worldwide make controlling this copyright infringement an almost impossible task.
So if you're about to start an online business, keep in mind that anyone can copy your content and claim it as their own.
4. High Shipping Costs
Due to the low value of the Nigerian Naira, shipping products to Nigeria from other countries can be quite daunting.
Most often, the value fluctuates at an incredibly ridiculous rate, making it more difficult for buyers to predict the amount of each item they purchased.
Additionally, the recent free-fall in the value of naira elevated the cost of shipping goods from foreign countries.
These and other weird reasons discourage people from jumping into e-commerce and any other shipping-related businesses.
5. Cyber crime
The issue of cyber crime in Nigeria isn't something that began recently – it's been a major security concern and has deterred the golden image of Nigeria as a country.
Anyone who goes into online business can encounter information breaches from cyber hackers, sensitive data can be lost, or large business files can be corrupted.
There are also cases where people are defrauded of their e-wallet.
Many measures taken to put an end to this wicked act have proved futile in recent times leading to fear ravaging online entrepreneurs.
6. Logistics
With so many internet users and the introduction of smartphones and other gadgets, you'd expect that launching an online business in Nigeria, say e-commerce, will be very successful.
But, in most cases, the opposite is always true, as there are still some places in Nigeria with no address whatsoever.
This can become a big problem as vendors find it hard to deliver the items bought to their buyers.
Sometimes, the seller would have to increase the price of the commodity to cover for the uncertainty and difficulty in locating the recipient's location which again discourages anyone from doing this kind of business.
7. Trust And Relationship Gaps
Doing online businesses is a quick way to make money and join the new rich in Nigeria.
However, this also comes with its challenges among which are the issues of trust and difficulty in building ongoing relationships with customers.
Unlike the traditional physical business, online business doesn't allow you to have physical contact with your clients or buyers which means you can lose them at any time without any clue about where to find them.
if you're offering a service on a freelance basis, you're probably going to have to sign a contract and collect a part payment, otherwise, you can be made to work for free or end up begging for your money.
By kingkentus