7 Best Sneakers For Men In Nigeria 2021
From Nike, Adidas, Christian Dior and more, sneakers have found their way into every man's heart, is the best sneakers for men, and become an essential part of our day-to-day activities.
Whether you're a high-profiled company executive or a stay-at-home freelancer, you'd always want to look really stunning in your beautiful sneakers now and again.
In addition, humans love creativity and want to adjust to the trend to stand out among colleagues

However, some of these sneakers are not reliable, and choosing unique, and long-lasting ones might be a challenge.
To help you stay afloat, we've researched for you and we are sharing the 7 best sneakers for men in Nigeria 2021.
Before we describe each in detail, here's our ultimate list of the best sneakers for men available in Nigeria in 2021:
Nike Air Max 270
Adidas Shark
Adidas Core Running shoes Response Trail
Christian Dior sneakers
Christian Louboutin sneakers
Nike Revolution 5 Running Shoes
Adidas Yeezy Boost 350V2 natural
Let's dive in.
1. Nike Air Max 270 Sneakers For Men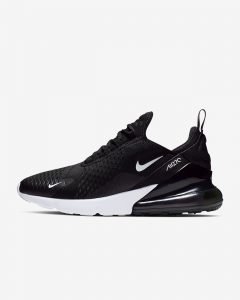 Image source: Nike
Popularly rated among the top sneakers worldwide, Nike Air Max is a durable, comfortable sneaker that comes in a wide range of colors.
Lightweight and airy, this sneaker has a woven on the upper part that allows it to be suitable for both outdoor and indoor activities.
With a Nike signature, lightweight rubber sole engraved underneath you can run all day, partying and having fun in your sneakers. combine this sneaker with denim and a t-shirt and what you get is beyond amazing.
2. Adidas Shark Sneaker For Men

Image Source: komback
Are you a big fan of Adidas shoes? If yes, then you've found the holy grail. This is uniquely designed to help you emerge as a champion and defender in your shoes.
Elegant, durable, and comfortable, this sneakers features an amazing sole, rugged leather, plus awesome design.
The shoe goes well with denim for birthday parties, musical concerts, and other amazing events.
3. Adidas Response Trail Shoes
Image source: Adidas
The Adidas Response Trail is a killer shoe that delivers the perfect feel, move, and uniqueness.
While designed for training, it's perfect for every outdoor event in every sense, and can be the small ingredient that makes the difference.
Comfy and durable, it fits snug and lasts longer even when used on rugged trails.
4. Christian Dior Sneakers For Men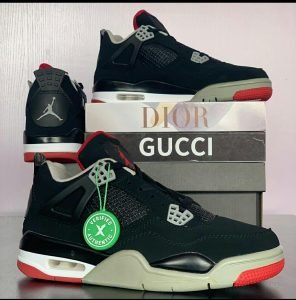 Image Source: komback
Christian Dior sneakers always create magical, extraordinary effects and this is no different.
It re imagines the chunky sneakers with an amazing retro lens, combining several materials and textures in one piece.
It additionally offers a bold and sport-inspired aesthetic that creates a killer feel that you can't compare to any other sneakers out there.
The exceptional Dior signature engraved on the side complements the sculpted rubber sole with black edging and more.
5. Christian Louboutin Sneakers For Men

Image Source: komback
Among the sneakers that express creativity, Christian Louboutin is definitely one.
With various components on the various side of the shoes, a well-designed sole, and an excellent color mix, this comes with a different look and uniqueness.
If you love to stand out among your colleagues with multiple colors on your deck, then this is definitely the perfect shoes for men to consider. Wear it like E-money.
6. Nike Revolution 5 
As always this is pair of Nike shoes unlike the other shoes out there. They come in a new dimension and design that makes them unique and incredibly excellent.
Durable and reliable, this is a perfect combination that goes with your office wear as well as outdoor activities. They also come in varying colors that make them great for every style.
7. Adidas Yeezy Boost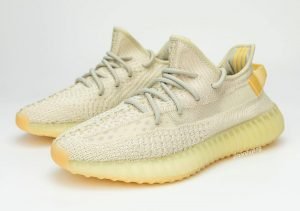 Ever heard of the most sought-after sneakers nationwide? Here's one.
The Yeezy Boost is a product of the collaboration of Adidas and Kanye west and can be a great piece in your wardrobe.
With such a unique look and feel, this is definitely a killer that makes you outstanding among your colleagues.
You can use them with denim on denim or rock them with your pants.
By kingkentus