How To Take Care of Your Prostate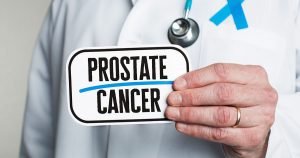 Good news for those who have issues with their prostate cancer, be it enlarged or cancerous.
I've stumbled upon a solution, given me by a priest.
Let me begin by sharing my own experiences with my prostate.
My father and his younger brother died from prostate cancer, and I've been living with an enlarged prostate since 2006.
I've tried both orthodox,
herbal
and food supplements with varying degrees of success, but my bladder is never empty, and I have been embarrassed a few times by incontinence.
However, the turning point appeared while on the way to Wa and Jirapa for the burial of Most Respected Lady Sis Victoria Yellu on Thursday, 8th April 2021.
Sir Kt Bro Ernest Amoako-Arhen, Sir Kt Bro Rev Fr James Buor-Mensah, an Assistant Supreme Chaplain, and I found ourselves at the same table during breakfast at the STC terminal at Oforikrom in Kumasi.
Before we boarded the bus, I remarked that I would be asking the driver to stop for me to pee along the way, because of my
enlarged
prostate.
This provided an excellent opportunity for Sir Kt Bro Rev Fr James Buor-Mensah to give us the remedy, which he said his own father as well as Archbishop Sarpong have been using.
Very simply, cook cassava over a charcoal or wood fire.
*DO NOT COVER THE SAUCEPAN . ALLOW THE STEAM TO EVAPORATE FREELY*
You can eat the cooked cassava with any stew of your choice.
I must tell you that right from our return to Accra, I've had cassava cooked for me as prescribed.
I'm in Tsiame, without access to a coal pot, so I use gas to cook the cassava.
Since Friday when I got here, my breakfast has been lemon grass +
ginger tea
and lemon.
Previously, I woke up after every two hours in the night to pee. Sometimes, I peed twice within the hour. And this affected my
health.
But since I started the cassava therapy, I wake up only once in the night.
I don't feel the heat/pain associated with peeing.
I don't feel the urge to rush to the washroom in order.
Source- Unknown