How to Increase Your Car Resale Value: 5 Simple Steps.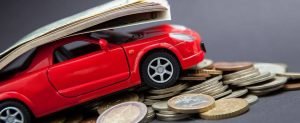 Here Are Best resale value Car Brands in Nigeria.
1. Jeep wrangler unlimited           30%
2. Jeep wrangler                             31.5%
3. Toyota Tacoma                           32%
4. Toyota Tundra                            35.9%
5. Toyota 4Runner                        36. 4%
6. Porsche 911                                37%
7. Honda Ridgeline                     38%
8. Nissan GTR                             39.1%
9. Nissan Frontier                       39%
10. Sabaru Impreza WRX       40%
Everyone loves to own a car. They are beautiful; they offer comfort and make our lives better.
But sometimes, we just want to move on to the next trending thing after enjoying the car for some moments, and you want to know how to increase your car resale value will be in the market.
So at some point, we attempt to resale our cars.
The challenge, however, is that most people want to buy those beautiful cars at a cheaper rate because they consider them used.
How can you ensure this doesn't happen?
Are there ways to make sure you are not shortchanging yourself while trying to sell your car?
Listed below are ways to boost your car resale value and sell them at a higher rate.
Let's see what adds value to a car.
What Is the Resale Value of a Car?
Simply put, the resale value of a car is its perceived value when sold in its current condition.
Several factors go into increasing the resale value of your car.
For instance, some certain car brands and models have an inherently higher resale value compared to others.
Such types of cars can include luxury vehicles, SUVs, or trucks, which are known to attract higher prices whenever the owner wants to sell them.
However, most people tend to short change themselves when they abuse the use of their cars – not using them appropriately.
These people only think about increasing the resale value of their cars whenever they are about to resell them.
For these people, the resale value may be difficult to increase since they've caused irreversible damage to the car.
That said, let's look at how to increase the resale value of your car.
1. Have Proper Documentation
The first step to improving your car's value is to have proper documentation.
Speaking of documentation, this essentially means keeping all the important documents that you acquired when you first bought the car.
These documents are hard to obtain, especially in a country like Nigeria where government policies can be very intimidating to car owners.
Anyone who wants to purchase your car will appreciate such documents knowing that it would reduce their stress and other moving parts.
So if you have your documentation, keep it intact. And if you don't have them all completed, make sure you get them on time so you can charge higher.
2. Level Up the Interior
The interior of a car is one of the most important parts that attracts people.
Anyone looking to buy your car will automatically perceive the car to be of high standard once the interior is on point.
The things inside the car will also influence his decision to purchase your car. Have you thought of how much is my car worth.
Whereas it's normal to see your ten-year-old car's interior looking shabby, you can upgrade the interior to make it look newer.
This doesn't take much, it only requires dedication and a willingness to accept that you can level it up.
Get colorful new seat covers, replace the floor mats, install a newer stereo, repair the air conditioner…just to name a few.
This simple alteration changes the overall look of the car and will ultimately elevate your car's resale value.
3. Keep Up With Regular Maintenance
Busy schedules are the common excuse car owners give for keeping up with their car maintenance.
However, if you plan to sell your car at an incredibly higher rate, you're going to need to ensure you keep up with your routine service checks.
It doesn't take much, keep up with regular oil changes and service checks. Replace brake pads and tires once they've getting weaker.
All this is because you want to ensure your vehicle is in good condition at the time of sale.
Remember, the better the condition of your car, the higher you'll be able to sell it.
4. Keep Your Mileage Low
Mileage is another part that most car buyers now check to figure if the car will be a good fit.
Fine, you may have a very snazzy car that earns the talk of the entire community, but if the mileage is too high (more than 150,000 -200,000 kilometers), buyers will be worried and loathe buying your car.
Therefore, if you plan to sell your car sooner and you discover your mileage is already tending towards the roof, it makes sense to avoid moving around with such vehicles – only take it out when it's necessary.
5. Keep It Clean
Most of the time, car owners are in a hurry to go to work, attend a party, meeting, or travel, hence, you don't have enough time to properly give your vehicle the maintenance it deserves.
This can continue for months and before you know it, the car is losing its shine – becoming duller day by day.
If you plan to resell your car, don't allow such habits to take over you. Keep your car clean always.
Wash it immediately after use.
Try using different cleaning products, sponges, and brushes to wipe your clean and remove stuck debris from the tires.
You can also use cleaning wax to make both the interior and exterior appealing to prospective buyers.
By kingkentus