Early Christmas Shopping Due To COVID 19: A Preparation That Deserves Attention.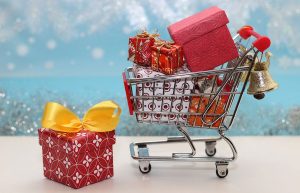 Did you know it's just a few months (2 months actually) to Christmas day? So start now to plan for your  early Christmas shopping.
If yes, are you planning?

If NO, then you need to start doing so as fast you can.
Why?
Because COVID-19 will still have a great impact on how retailers and physical stores will attend to customers.
And government policies will be in place to stop people from getting what they want.
Still trying to figure out what this means?
Read this article and you'll have a clear understanding, plus tips to keep you afloat.
But first, would COVID affects Christmas?
Here are a few basic ideas:
Shop Early and Cut The Pressure
As we approach the year, especially in Nigeria, pressures of daily trolls start to step in, and if you're not careful, you can sometimes be stuck in a rut and faced with pressures from every angle.
That's a big reason to jump on your gift buying right now over inventory since COVID-19 has disrupted the supply chain.
If there is something you really want, you may be wasting too much time trying to wait for a discount.
You should start placing your orders before the pressure deprives you of your necessities.
Just make sure you stick to your list so you don't run out of finance during the Christmas season.
Shop Levels May Be Lower
Yes, we're in a post-COVID season, but it's also true that measures and restrictions are in place.
Overcrowding is disallowed in some areas. You're not allowed to enter some corporate organizations without a nose mask and many others.
And especially when we are getting close to the end of the year, government agencies will impose some rules against overpopulation in sensitive areas.
This means one thing for business: many traditional brick-and-mortar stores will reduce the number of goods ordered.
For you, this means that you may not be able to get what you need, even when you have the money. So, what's the solution?
Start getting your items now before it's too late.
Tips For Better Shopping During Christmas Periods
What tips are available for a delightful Christmas shopping experience?
Well, not much!
The following are great ways to keep you going.
Start Shopping
As mentioned earlier, COVID-19 might affect the jobs and productivity of workers as well as retailers.
Make sure you set out early – get your important items stored at home before an alarming government policy sets in.
The sooner you patronize the store, the more likely you'll get your stuff before it is sold out.
So get out of your bedroom and go all out for what will make your Christmas something to reflect on.
Shop With Your List
Like I've already hinted at, shopping without your shopping list can spell trouble.
Your list is your guide, it's your map – your pointer to where you're going. Make it so! Embrace it like an infant lab monkey clings to its wire frame mother.
Think Backup
It's tempting to think you will always have everything you need as long as you have the money.
But that's not really so!
There are instances that you will not get the exact product you want due to the number of people searching for it.
Make out an alternative for every core product on your list, just in case you don't find them around.
In other words, have a backup plan or in a typical Nigerian saying, "have a plan B."
Consider Shipping and Delivery Times
When entering into the Christmas season, there are always some certain downsides that can't just be avoided.
One of them is shipping and delivery issues.
Whether you believe it or not, many people are already taking the initiative to start ordering their items for the Christmas season.
And that implies that e-commerce logistics partners will be busy attending to various needs.
What does that mean for you?
It means there may be unexpected shipping delays from various online vendors.
So don't expect same-day delivery or anything of that sort. Be patient and calm. Your order will arrive in due time.
Map Out Your Shopping Beforehand
Since you want to limit movement due to COVID and other reasons, it's a great idea to map out your shopping trips if you'll be shopping at a traditional brick-and-mortar store.
Make a plan for the stores you plan to go to. What you plan on purchasing at each store, and in what order you're going to navigate each store.
Get Ideas On Social Media
Are you stuck in a rut? Not knowing what to order? Why not try social media?
Most shoppers cringe at deciding on what to buy during the holiday season.
But you can avoid that by taking a sneak peek at what your social media friends order looks like.
By checking through your loved ones Instagram or Facebook profile, you can garner inspiration for what to shop for.
Conclusion
Coronavirus is still very much around. So don't think your Christmas period will be without policies or rules.
Start getting your items as fast as possible.
Get on social media for inspiration and come back to komback website to shop.
By kingkentus