4 Alcoholic Companies Owned By Nigerians
Nigeria is very rich in culture especially in their local food and owing alcoholic companies across the country . Different ethnic groups in Nigeria have different special types of food that are particular to them. Not only that, their type of drink is special too. In some parts of the country, local drinks are preferred more than the foreign ones. The Nigeria drink is not only good to the taste, it also adds numerous nutritional values to the body.
Some of the local drinks in Nigeria include zobo, palm wine, kunu, fura da nono, burukutu, adoyo and several others.
However, in recent times some of these drinks have been refined by Nigerians especially in times of packaging and processing while there are some which are altogether new.
In this article, we shall look at some of the alcoholic companies that are owned by Nigerians and brewed in Nigeria.
Baby Oku is a Nigeria local herbal bitter used to cure erectile dysfunction symptoms such as poor libido, weak erection, premature ejaculation, impotence, low sexual urge and several others
It is produced by Baby Oku Nig Ltd, an herbal company owned by popular philanthropist and entrepreneur, Chief Chibuike Orogwu who is the CEO of Chubby Zion/ Baby Oku Nig Ltd. He hails from Ebonyi state.
The contents of Baby Oku are, Aloe Vera, water, senna leaf, caramel, rhubarb roots, flavor extracts, and angelic roots are among the other components. However, as with other herbal bitters, baby Oku contains some percentage of alcohol too.
Baby Oku is beneficial in different ways which includes helping in the treatment of impotence, Helps with ejaculation, use to treat erectile dysfunction, Helps with erection problems.
Increases sexual self-assurance, Boost the flow of blood to the penis and some others..
However, it has its own downside too. Some of its disadvantages includes liver damage, renal injury, stomach ulcer, seizures/convulsions, hypoglycemia – Tiredness, nausea and vomiting are common side effects, priapism, heartburn, addiction and dependency and some others.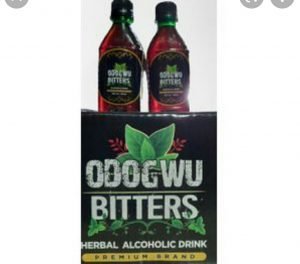 Odogwu bitters is a specially made Nigerian herbal spirit and it is owned by Nigeria entertainment entrepreneur Obinna Iyiegbu popularly known as Obi Cubana. He is a graduate of the university of Nigeria, Nsukka where he studied political Science.
The successful business man is also the owner of Ibiza restaurant which was named after the Spanish Island of Ibiza and the Cuban chain of hotels and nightclubs which was named after Cubana of South Africa and this businesses together with the odogwu bitters have successfully provided a substitute to overseas tourism for Nigerians at home, with its world class services.
Odogwu bitters is gaining wide popularity both in Nigeria and some foreign countries. The name Odogwu is derived from the ancient Igbo eponym for the contemporary "Alpha Male". The highly rated herbal drink comes in sachets and plastic cans and is regarded as one of the next Nigerian biggest exports that will serve the world a taste of the country's creativity.
Odogwu bitters is an alcoholic beverage made from pure honey and garnished with organically grown ginger. The alcoholic brand is fastly gaining popularity and heading into the cuisine of hotels, homes and diaspora.
Not only that, the company has its branches spread across in all States of Nigeria such as Enugu, Lagos, Port Harcourt, Asaba, Owerri and other cities of the country.
Odogwu bitters has numerous health benefits such as increasing libido, boosting energy, eradicating any type of infection, providing the digestive system of the body with antioxidants to aid its proper functioning and several others.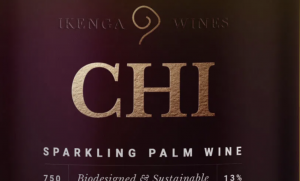 Ikenga wines is a commercial wine company that was founded by Ahanotu, a material engineer turned God scientist and he is bent on becoming the first company to commercialized the process for distribution in the United States.
Ahanotu has already started hosting palm wine tastings and has also begun offering improved orders to consumers in the United States, promising to deliver within a year, a lightly aged and effervescent wine.
If he gets the approval, he will be the first to commercially produce palm wine in the US.
He is also making out plans of solving the fermentation challenges facing palm wine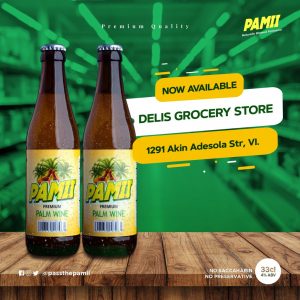 Another Nigerian owned drink brand is the pamii, one of the most successful commercial palm wine brands in Nigeria.
Pamii was founded by Nigerian young entrepreneur Daniella Ekwueme in 2016 when she found out the high demand and insufficient supply of Palm wine in big traditional occasions such as marriage ceremony, birthday ceremony and others and the scarcity in most bars and restaurants. She is also eyeing the US market and is seeking to expand her company brand.
Benefits of Palm wine
Majority of wine for bless in Nigeria can confess that our local wine is better than some of this imported wine. Local Palm wine is Rich in vitamin B complex and iron which are important in the growth of healthy hair. It also helps increase breast milk in breast feeding mothers. Palm wine also reduces hypertension and improves heart health. It also helps fight against cancer and free radicals
Conclusion
Nigerian entrepreneurs in the beverage industry are really making headway both locally and internationally. And they are successfully competing with both foreign brands. The Nigeria alcoholic companies will in no doubt be among the top leading beverage industries both in Africa and among other international brands within the next decades.
By king kentus