Five Cars Manufacturing Companies Owned By Africans.
Most of the cars bought by Africans are imported and already used cars thereby coming with very high import duties.
These have led to cars manufactured by Africans.
Over the years there have been some establishment of several great car manufacturing companies in Africa that Africans also own.
And they are thriving in the automobile markets despite how competitive it is, giving the German, Japanese, British, American, Chinese and other top-tier automobile companies in the western world some healthy competition.
Most African top events are even endorsing their product.
For example, the big brother Naija price tag now includes the Innoson car, owned by Innoson vehicles, an African-based and Nigerian-owned automobile company situated in Nnewi, Nigeria.
Some foreign countries even use some Africa-based automobile companies.
In this article, we will bring you six cars owned by Africans and manufactured in Africa. Note that this list is in no particular order.
Innoson Vehicles Manufacturing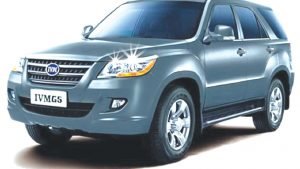 Innoson vehicles manufacturing, also known as IVM, is an African-owned company based in Nigeria.
It was founded in 2007 by Innocent Chukwuma Nwala and had its headquarters in Nnewi, Anambra state.
Innoson is nicknamed the pride of Africa and the largest automobile company in Africa.
The company produces 70% of its car parts locally, while the remaining 30% are sourced from other foreign countries. The Nigeria-based company has gained global recognition over the years, with some west African countries such as Sierra Leone, Ghana, and Mali now using it.
The company has former Big Brother Naija house winner Mercy Eke as its official brand ambassador.
Innoson vehicles are used in some West African countries like Mali, Sierra Leone, Ghana and Nigeria. It has sold thousands of its vehicles to the Nigerian government too.
IVM products include IVM Caris, IVM G20 Smart, IVM Ikenga, IVM Capa, IVM G5T, IVM G6T, IVM G40, IVM G80, IVM Carrier 4WD, IVM Granite, IVM Mini Bus amongst others.
In 2020, the company made public its plans to move into the manufacturing of electric cars. An Innovation everyone should anticipate.
Kantanka motors is a Ghana-based automobile company owned by Kwado Safo Kantanka. The company was established in 1994 and is well known for designing, manufacturing, assembling and selling cars.
kantanka models include Kantanka Nkunimdie SUV, Kantanka Omama Pickup – Foday Lion, Kantanka Onantefo 4×4 pickup/SUV,  Kantanka Onantefo SUV Foday Explorer, Otumfuo SUV, Kantanka K71 small SUV,  Brilliance Jinbei S30, Kantanka Amoanimaa, Kantanka Mensah, Kantanka Omama luxury 4×4, among others.
The Automobile company is used in Ghana and some African countries.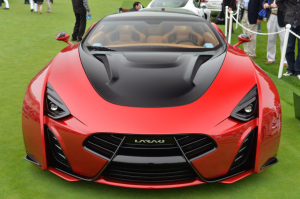 Laraki is a Morocco-based automobile company founded in 1999 by Mohammed Abdesslam  Laraki, who studied automobile engineering in Switzerland. Its headquarter is located in Casablanca, Morocco, and it is used Worldwide. In 2015, the Laraki car was one of the most expensive cars in the world.
Some of the Laraki models include Laraki Fulgura, Laraki Borac and Laraki Epitome.
Nord automobile is another Nigeria-based automobile company founded by Ajayi Joshua Oluwatobi, an astute entrepreneur whose vision to have a made-in-Nigeria vehicle led him to manufacture automobiles in Nigeria.
The company has its headquarters in Lagos state.
Ajayi Joshua had always dreamed of having his automotive brand; after some years of effort, he actualized his dream.
After about three years, the first Nord vehicle rolled off the assembly line in 2018.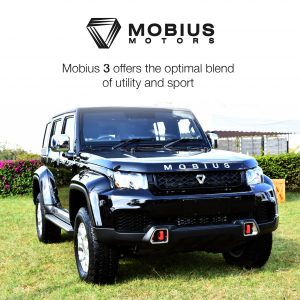 Mobius motors is a Kenya-based Automobile company. It was founded in 2010 by Joel Jackson and had its headquarters in Kenya, Nairobi.
In 2010, the company was Incorporated into the United Kingdom and was registered in Kenya the following year. In 2018, the company started an in-country manufacturing company plant.
The company seeks to establish itself as the ideal automaker to spearhead the industrialization of the continent of Africa.
Some production models include Mobius II (first generation), New Mobius II (second generation), and Mobius 3, among others.
Conclusion
Africa shouldn't be a dumping site for already-used cars. African manufacturing automobile companies can produce quality cars that thrive in the local and international markets.
All they will need is local support from the government and an environment that can stimulate their advancement.
By kingkentus