Sony's Xperia 1 Has A Super Tall 4K Display Perfect For Watching Movie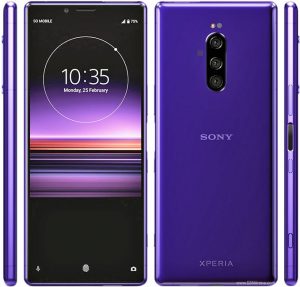 We've seen a lot of unique smartphones announced at Mobile World Congress, but none quite like Sony Xperia 1. That's because it doesn't fold or have five cameras like other flagships, instead it plays it more safe with something that will be very useful if you are into watching movies: a super tall display.

Calling the Xperia 1's display super tall doesn't do it justice. It's the world's first 4K OLED HDR display that measures in an 6.57-inches and has a 21:9 aspect ratio, which explains its extremely tall nature.
For comparison, the body of the Xperia 1 is as wide as the iPhone XS but has a significantly bigger display. Needless to say, it is the perfect smartphone to watch cinematic movies that re extremely wide with any black bars at the top and bottom.
Up until now, resolution on smartphones has been capped off at QHD with only a handful of niche devices breaking through the 4K barrier, one of which came from Sony, but none caught on with the masses.
The first thing that'll impress you about the Xperia 1 is the display, but there's a lot more to be drawn in by. For one thing, its spec sheet will rival any device that comes out in 2019: Snapdragon 855 processor, 6GB of RAM, 128GB of storage and 3,300mAh battery.
All inside a body that is waterproof. Where it doesn't quite push the level of innovation is with its fingerprint scanner, which is placed on the side of the device instead of underneath the display. But if there was something to skimp out on, we'll gladly take that.
Besides the display (and specs), the Xperia 1 will be known for its impressive triple-camera system. This is the standard nowadays in smartphone photography, but even so, Sony managed to impress with the raw performance of the cameras.
The camera system of three 12MP lenses: a 26mm wide lens with OIS, 52mm telephoto lens with OIS and a 16mm superwide lens (without OIS). Using the 1.4μm dual photo diode image sensor and RAW noise reduction, the Xperia 1 camera will perform impressively in low-light situations even without the most powerful sensor.
Sony also carried over features for its mirrorless A7 cameras, like the eye autofocus and 10 frames per second shooting mode with autofocus and auto-exposure enabled.
All that is to say the Sony Xperia 1 is going to be one impressive smartphone. Sony says it'll arrive in the U.S. in the spring, but it did not say how much it'll cost. We won't be surprised to pay a premium for the 4K display.