HOW TO MAKE TASTY AND SPICY GOAT MEAT PEPPER SOUP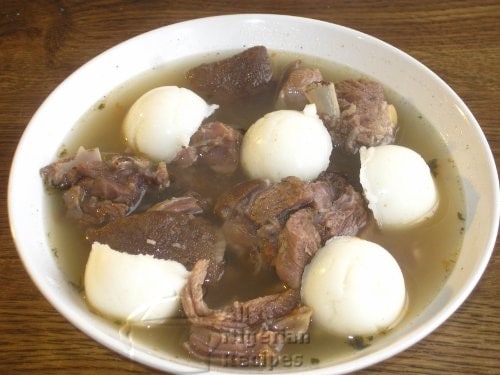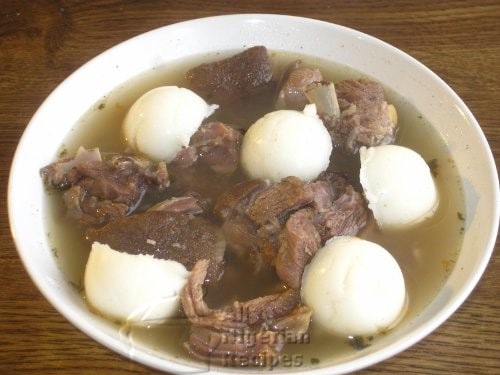 Get your taste buds ready to enjoy a delicious and flavorful dish – goat meat pepper soup! This easy-to-follow guide will show you how to create this tantalizing dish in no time.
Place the  meat, spinach, and red palm oil into a large pot. Begin to heat over medium-high heat and stir the mixture together. Once it's hot enough, add the pepper mix, onions, garlic and ginger, and continue stirring for about 3 minutes until everything is nicely mixed together. Add enough water to cover the ingredients and reduce the heat to low. Simmer for about 45 minutes before adding salt to taste. Continue simmering for another 20 minutes then you're ready to serve!

This recipe explains the Nigerian goat Pepper Soup. For other Nigerian Pepper Soup recipes,  Assorted Meat
Pepper Soup and Catfish Pepper Soup (Point & Kill).
Adds a special traditional flavour to the Nigerian Pepper soup recipe.
Place the Meat, Spinach and Red Palm Oil.
INGREDIENTS FOR GOAT MEAT PEPPER SOUP
1. 700g Goat Meat (with skin)
2. 4 seeds Ehu or Ariwo or Calabash Nutmeg
3.Habanero Pepper (to taste)
4. A few scent leaves or 2 table spoons dry uziza
5. 2 medium onions
6. Salt (to taste)
7.2 big stock cubes