Huawei Leak Did Not Amount To Criminal Offence, UK Police Say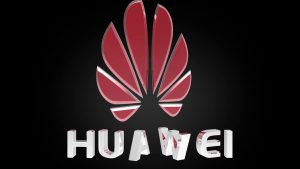 Former Defence Secretary Gavin Williamson was sacked following an inquiry into the leaking of details from the council.
The leak from a National Security Council meeting about Chinese firm Huawei did not amount to a criminal offence, the Met Police has said.
File photo of Britain's Defence Secretary Gavin Williamson speaking on a mobile phone as he arrives at 10 Downing Street. He's been sacked over the leak of details of a plan to use Huawei to build the UK's 5G network.
Former Defence Secretary Gavin Williamson was sacked following an inquiry into the leaking of details from the council.
Met Assistant Commissioner Neil Basu said he was "satisfied" the Official Secrets Act had not been breached, so he would not investigate the leak.
But Mr Williamson said a "proper, full and impartial" probe was now needed.
The former minister – who has strenuously denied being responsible for the leak – described the government's inquiry into him as a "shabby and discredited witch hunt" .
He said it had been "badly mishandled", both by Prime Minister Theresa May and the senior civil servant who led the investigation.
A leak from the security council's discussions led to reports in the Daily Telegraph about a plan to allow Huawei limited access to help build the UK's new 5G network.
The newspaper also reported on warnings from within cabinet about possible risks to national security over any deal with the Chinese firm.
The National Security Council is made up of senior cabinet ministers, all of whom have signed the Official Secrets Act.
It holds confidential weekly meetings, chaired by the prime minister, where secret intelligence can be shared by GCHQ, MI6 and MI5.
UK Prime Minister Theresa May makes a statement inside 10 Downing Street on April 2, 2019, on her intention to seek a further delay to Brexit.
At a meeting with Mr Williamson on Wednesday evening, Mrs May told him she had information that suggested he was responsible for the unauthorised disclosure.
In a letter confirming his dismissal, she said: "No other credible version of events to explain this leak has been identified."
Mr Basu, who is Britain's top counter-terrorism police officer, said that what was disclosed "did not contain information that would breach the Official Secrets Act".
He added: "The leak did not cause damage to the public interest at a level at which it would be necessary to engage misconduct in a public office.
"It would be inappropriate to carry out a police investigation in these circumstances."
Mr Basu said the decision was informed by conversations with the Cabinet Office about the nature of the matters discussed at the meeting. He also took legal advice and said its not a criminal offence.
Mr Williamson – who had been defence secretary since 2017 – responded to his sacking by saying he was "confident" that a "thorough and formal inquiry" would have "vindicated" his position.
Britain's International Development Secretary and Minister for Women and Equalities Penny Mordaunt.
Since Mr Williamson was sacked, Penny Mordaunt has taken over as defence secretary, becoming the first woman in the role.
The suggestion that the government decided to allow Huawei to have a role in developing the UK's 5G network – the next generation of mobile internet connectivity – has provoked controversy.
The United States, Australia and New Zealand say the firm is a security risk because of its ties to the Chinese state.
There has been no formal confirmation of Huawei's role in the 5G network and No 10 said a final decision would be made at the end of spring.
Huawei has denied there is any risk of spying or sabotage, or that it is controlled by the Chinese government and not a criminal offence.
Source:News Now.