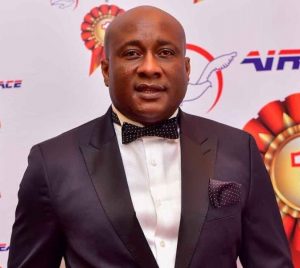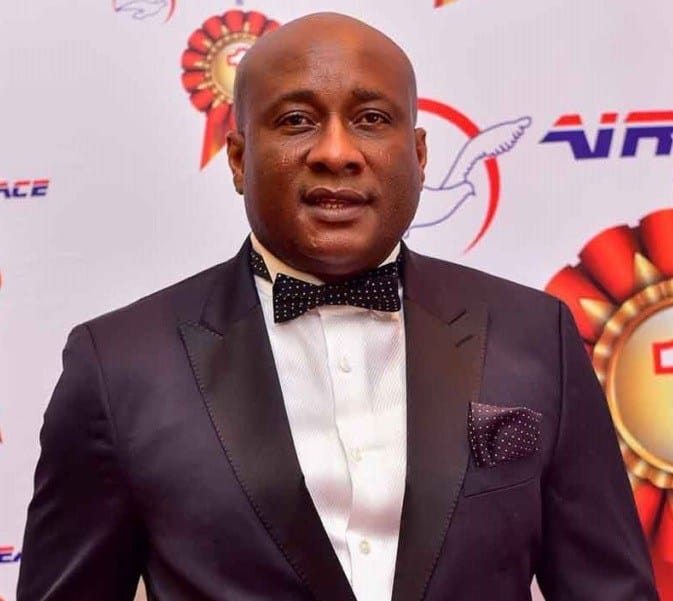 A study of a self-made billionaire  Allen Onyema  CEO Air Peace Airline is always an interesting one. It gives insight into the possibility of turning disadvantages to advantages.
It teaches the discerning ones that selflessness, patience, perseverance, hard work, etc; are virtues which if applied properly can get one to the success zenith of life. This indeed is one of such stories – the success story of Barrister Allen Onyema, founder of the Air Peace Airline Innovation.
Allen Ifechukwu Onyema, a billionaire, lawyer, businessman, conflict resolution expert is the Chairman of Air Peace Airline. He is a native of Mbosi town in Ihiala Local Government Area of Anambra State; born to fantastic parents who instilled discipline in him through the way they live and lived their lives respectively.
Onyema's first step to greatness
Interestingly, the billionaire got into Lagos without a kobo to his name and with no where to work. So, he moved by train in search of a livelihood. The light of a big break came when he was employed in a law chamber owned by the late Chief Vincent Amobi Nwizugbo. Although, this work was without pay, he took it up because he wanted to learn the ropes of the profession. This became his reason to leave home every day.
The big break however came into full play when the Anambra born billionaire was commissioned to sell over 300 plots of land in Lagos and with his profit ushered a great focus in investment.
Creating jobs not profit making: an ideal business ambition
Furthermore, as a student and man of peace, reflecting in the journey of his the billionaires life, one of his ideals and the height of his venture in business is his establishment of Air Peace Airline. Most importantly, predicated on the intention of creating employment for many and bringing peace to lives; Air Peace, which provides passenger and charter services, serves the major cities of Nigeria and flies to several West African destinations and the Middle East.
Ups and downs are inevitable in the success journey
Even after the ups and downs at the initial stage of the establishment of the airline, which almost let its shutdown; as a result of this the billionaires persistent nature and goal-driven spirit saw the airline pass that stage. Today, Air Peace Airline, above all is the biggest thing in West Africa with an impressive continental and global recognition.
Conclusively, greatness according to him is humility and the ability to treat people right. This sort of greatness is divine. That is to say, it comes directly from God. It is given only to individuals who can effect an amazing level of change in the world they find themselves. Leaving the world much better than they met it. This indeed has been the guiding touch of one of the greatest minds coming out of Africa.
Billionaire Allen is indeed an inspiration to the younger generation.
Source:MyMidiaAfrica.