This Huawei Smartphone Has Overtaken Apple To Become The Second Most-Popular Handset In The World
This  Huawei smartphone brand has overtaken Apple to become the second most-popular handset in the world
It's the first time in seven years that Samsung and Apple have not held the top two spots
What smartphone have you got for a long time, the obvious answer would have been either an iPhone or a Samsung, as they exerted dominance over the market.
But in recent years another handset has been creeping up on us and which could soon become the most popular choice: Huawei.
And, according to new market research from Canalys, the Chinese brand has even become the world's second-largest smartphone vendor, knocking the titanic Apple into third place.
Huawei shipped 54million handsets in the second quarter of 2018, with strong demand for its well-reviewed P20 handset, according to the research. By comparison, Samsung sold 73 million units in the same period, with Apple shifting 41 million handsets.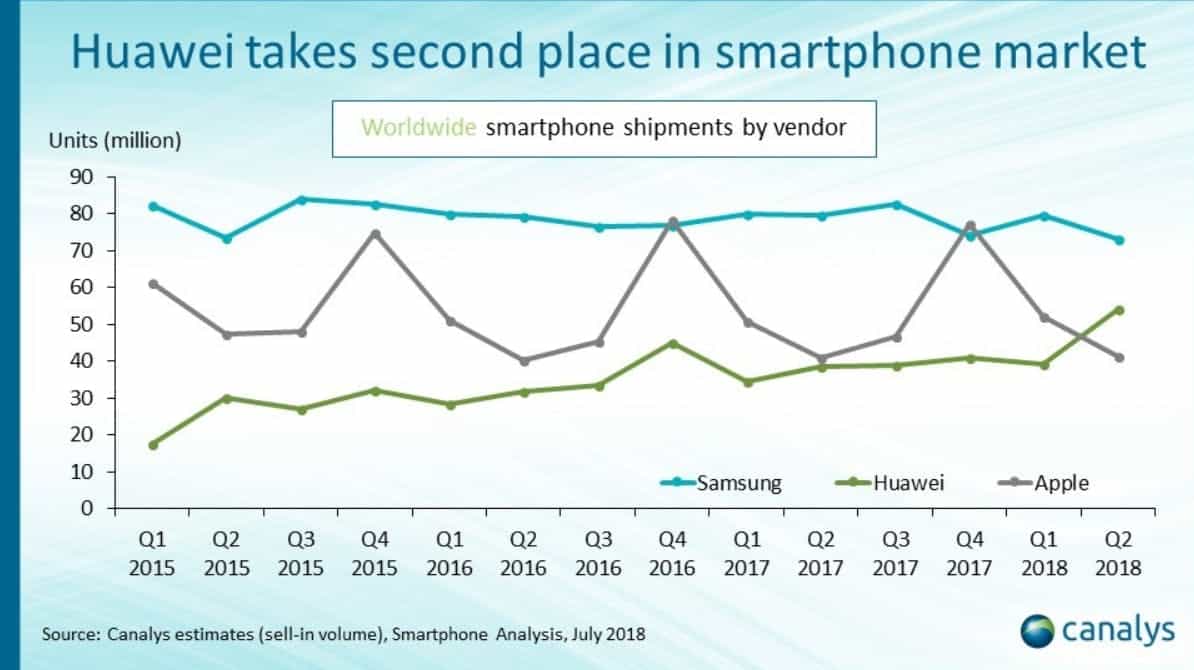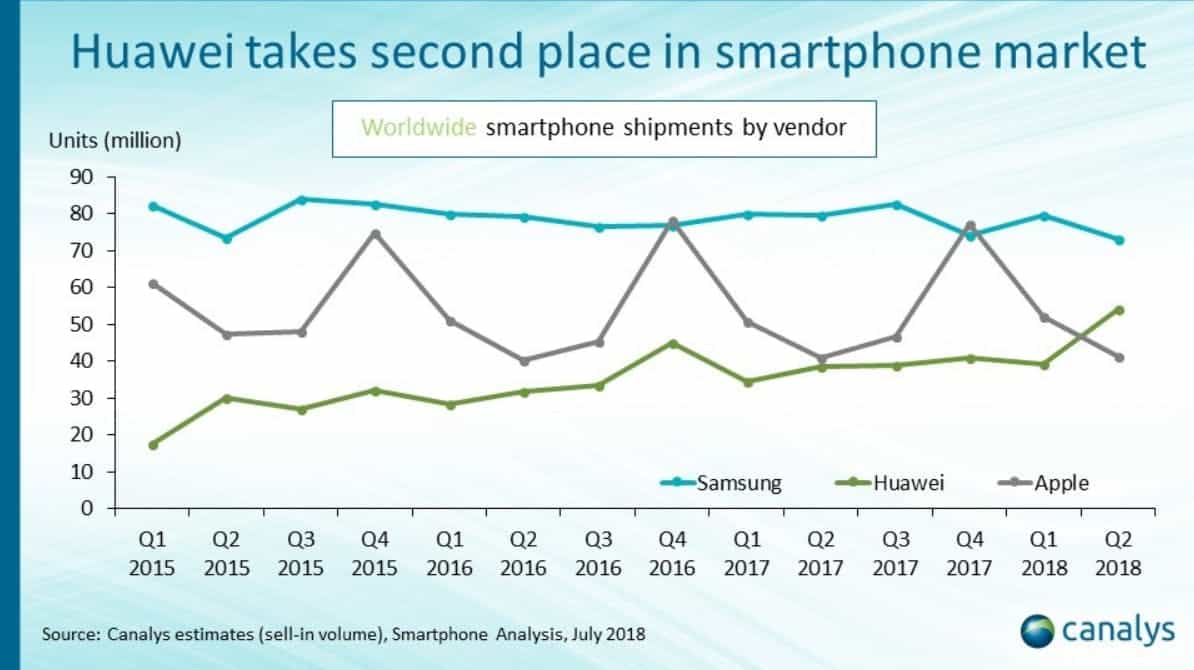 This smartphone brand has overtaken Apple to become the second most-popular handset in the world 1
Huawei's strategy has evolved significantly over the last six months, Canalys analyst Mo Jia said in a statement. Despite its failure to strike a US carrier partnership earlier this year, the company has turned around quickly, moving away from its drive for profitability and focusing instead on finding volume growth at the low end.
The importance of Huawei  smartphone overtaking Apple this quarter cannot be overstated, added UK-based Senior Analyst Ben Stanton. It is the first time in seven years that Samsung and Apple have not held the top two positions.
But it's not all been sunshine and rainbows for the Chinese-owned phone company. Earlier this year, the company came under fire from the heads of the CIA, the FBI and the National Security Agency who told Congress that Americans shouldn't but the company's products in case they're used as secret spy tools, according to CNET.
Source:NewsNow