Do I Need A Marketing Plans? YES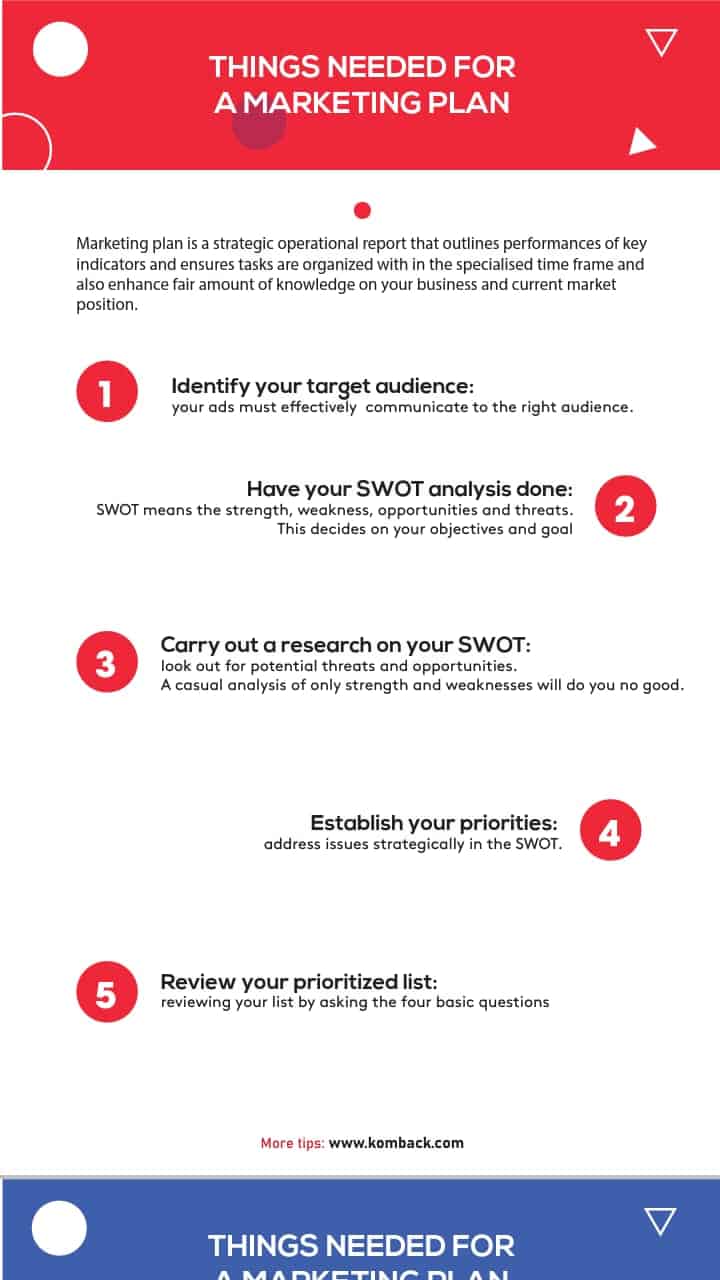 Strategizing your small business is equally important as organizing a larger business marketing plans.
Advertising is one of the earliest business strategies. But paying for an ad isn't the ultimatum.

With the advancing technology in recent times, there is tighter competition in every field, including advertising and marketing, so one must keep a record of their performances and to do so it is advisable to keep, if not a proper then a sample marketing plan for your business.
If you are still wondering why you need a Marketing plan, scroll down below.
WHAT IS A MARKETING PLANS?
A composed document that highlights a company's overall marketing efforts, and advertising goals.
In other words it is a strategic operational report that outlines performances of key indicators, helps to organize your tasks within a specified time frame and definitely helps to acquire a fair amount of knowledge on your business's current marketing position.
Demonstrating in simple ways an organized advertising plan to attain outreach to target a specific audience.
HOW TO CREATE A MARKETING PLANS STEP BY STEP
There are certain key essentials that must be approached while drafting your marketing planning process. Try to keep it enough informed yet simple. Marketing Plan's primary goal is to help you get a better understanding of your business's performance.
But are these listed plans only restricted to big corporations? How about a Marketing Plan for Home Owners and Entrepreneurs. Well, worry not my friend. The process for writing down a marketing plan is similar for all.
IDENTIFY YOUR TARGET AUDIENCE 
Your ads must effectively communicate to the right audience.
Putting up your Advertisement to have it ultimately not reach the audience for whom it has been created, in the first place, is a waste of money and time. One of the key factors one must analyze while writing a marketing plan must essentially be researching about their target audience.
First, draft your desired target preferences for your audience. You can opt demographic choices like age, gender, geographic location, purchasing power etc.
You may also want to cover psychographic information. This step helps interpreting your market's decision making process. Where do they seek information, and factors that influence their purchases?
Psychographic information research is done based on an individual's preferences of books, magazines they read, TV shows watched, or any particular website they happen to visit etc. choice of lifestyle.
SWOT ANALYSIS
WHY GO THROUGH A SWOT ANALYSIS?
After all that hard work you put in to comprehensively pen down strategic grand business ideas, well, would you just want your business strategies to run aimlessly? Prevent your business strategies from going haywire by going through a SWOT analysis.
It is a significant process of strategic marketing plan involving evaluation of an organization's external and internal flaws so that they can be rectified in time. Another added advantage is that it enables a scope for 'trial and error' of ideas so that you may know what works best for your company.
WHAT IS SWOT ANALYSIS? 
The acronym 'SWOT' breaks down to Strengths, Weaknesses, Opportunities, and Threats.
Now, to conduct a SWOT analysis is simple yet crucial. There are certain key factors to keep in mind while conducting an analysis, some of which are listed down below.
Decide On Your Objective, then, CARRY OUT A RESEARCH!
Select a particular Objective of your SWOT Analysis, example, introducing a new product or services, or changing some processes in the working system. Based on this Goal or Objective, follow through with your research.
RESEARCH relevant information regarding your industry, business or market. Understand its basics. Make yourself aware about potential competitors. Conduct sessions with your clients and staff for more varied perspectives. Dig out deeper information which can be useful for a more accurate SWOT Analysis.
BUSINESS STRENGTHS AND WEAKNESSES?…List them down
A business whether just starting out or one which has been running over ten years has strengths as well as weaknesses.
So here is when you start listing out, first, the strengths of your business, examples include, cost benefits, employees, financial resourcefulness, business location, competitiveness etc.
Listing down your strengths, it doesn't have to be very descriptive, let's you know what powerful points of your company are in your grip.
List down your weaknesses. This is a crucial part to understand what all segments your business is lacking in. Weaknesses can include, lack of intellectual property, tardy employees, employee absenteeism etc. Reviewing your weakness will give you an overall idea how your business has grown over time, further direction it is heading towards, and what all parts need to be resolved for healthier financial outcomes.
LOOK OUT FOR POTENTIAL OPPORTUNITIES AND THREAT 
A causal analysis of only strengths and weaknesses will do you no good.
Think about the next grand opportunity for your business. Take a leap of faith. Carefully select what you want to move forward with since an opportunity may turn into an unforeseen threat in no time. Supposedly to keep up with the market trends a company launches a product that has been already introduced by its many competitors thus losing out on potential customers.
Many external factors may seem like a threat that may affect your company's health. External Factors such as unemployment, recession, uncertainty of global markets could be alarming.
Other than this, You may also find various marketing plan templates online or refer to sample marketing plan PDFs for a better understanding.
ESTABLISH YOUR PRIORITIES. ADDRESS ISSUES STRATEGICALLY IN THE SWOT
After following through the above mentioned processes, you will have a four column analysis that will give you an ideal understanding of your business's overall development. It will  also outline issues that you need to address strategically. Draw out these issues orderly and start to reflect upon them one by one.
Review your prioritized list by asking four basic questions
How can you channel your Strengths to grasp Opportunities available?
Can you use your Strengths to overcome potential Threats?
Which are the vital Weaknesses to overcome in order to turn our Opportunities advantageously?
How should you lessen your Weaknesses to overcome identified Threats? 
MARKETING PLAN TARGETS AT…? 
Marketing plans fill a very vital purpose. Simple. More customers, more money, and more profits. Marketing plan is bound to reach your audience and benefit your organization with better outcomes over normal times. Coordinating your business goals, defining the market to create proper market segments, defining the market mix, systematizing activities about chosen market strategies are all purposes that a market plan strives to achieve.
IN CONCLUSION…marketing plan aims to resolve identified problems almost at all segments. It understands the potential of Advertisements and Marketing Goals and how if it does not aim at the right audience with the right interpretations can turn into a disaster. Thus marketing plans can be a blessing when used in a proper manner, else may turn into a curse.
Moreover, marketing plans are a resourceful way to navigate your business's direction and also to keep an eye on its performance. Opting for a marketing plan is essential and beneficial, hence, leaving it out from your management plans is unnecessary.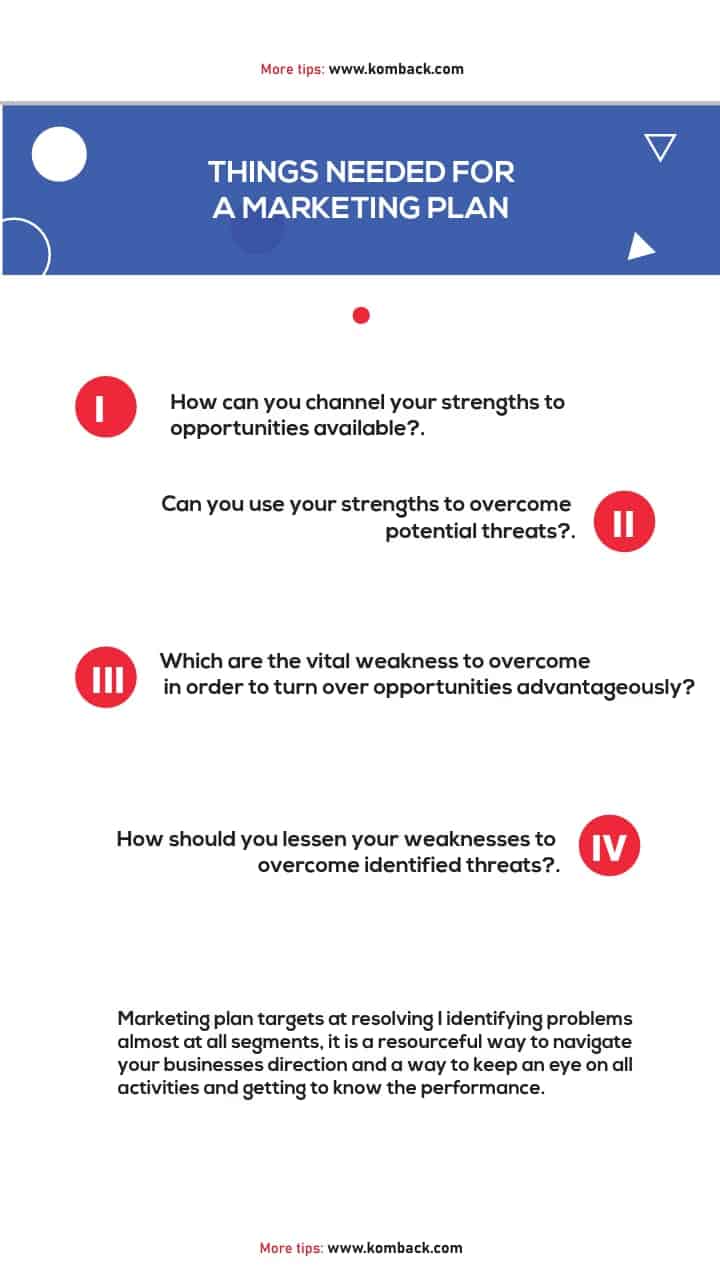 By Kingkentus