A Complete Guide To Buy An Old Cars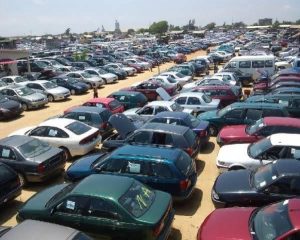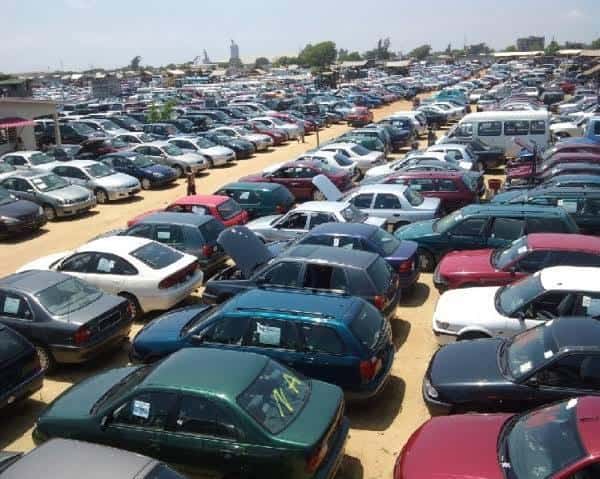 It is the best way to save money when buying a car is to purchase a old cars instead of a new one. The great moment you drive the latest car off a dealer's lot, it starts to make light of rapidly. It means worth less than what you pay for that. You save much money by letting someone else absorb the steep depreciation of starting years of ownership. Buying an old car or right one with good condition and low ownership costs can also save lots of money over the years.
If you are interested in old car buying, you getting a good deal on a pre-owned car takes more work than a new car. There are many old car buying sites and factories which provide old cars without any warranty. Few trusted companies offer a good condition for used cars for buying. In this article, we have mentioned the best old cars, and through step by step, you should find the best cars.

Used Car Buying Tips and Tricks
There are two common ways to find an old car. The first you can go to the direct seller and others are buying through a dealer. We can mention the exact information for purchasing a used car. It is a few steps to find a correct used car for you – Following It:-
Step 1 – Inspection of old Cars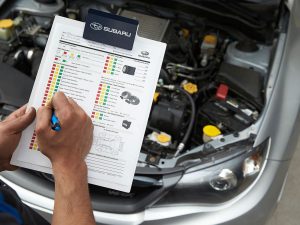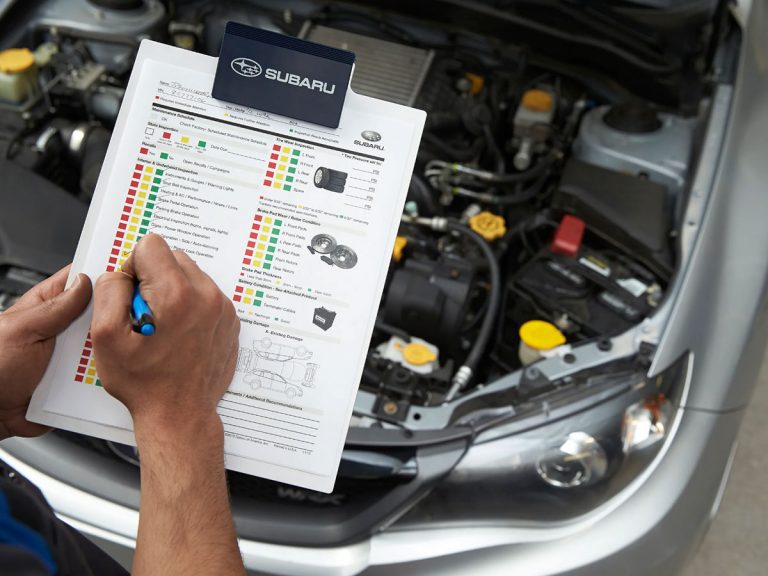 ● It is an effortless way to inspect a used car, check if the basics are correct.
● The primary point is to ask the owner for Disclosure of any problems, accidental history, body repairs and few changes like the bonnet, bumper change. If you find a genuine owner, he will disclose more than 70% of the information first hand.
● Reach to an old car for buying, check broad day sunlight in the open and no covered parking.
● Check all side colours of the body, bonnet, side doors. If any
colour
changes, it can be an indication of the accidental car – inspect that.
● Check odometer, tyre condition- tyres age maximum of six years or replacement after 60,000 kilometres.
● Check the car window carefully. If it is in a straight line, do note that in the event of side-impact and doors have been replaced.
● Inspect the car engine compartment and check it. Open the bonnet, after checking the pattern is in uniform design. If you see any welding work there, then this car possibly signifies an accident.
● Next, start the car engine and observe the noise.
● Check oil quality; it is between 2 points as minimum and maximum. If it's slightly black, then it is not good after checking the service history of the car.
Car interior Checkup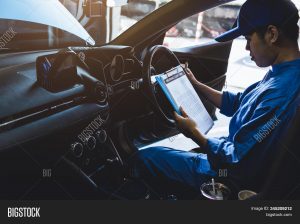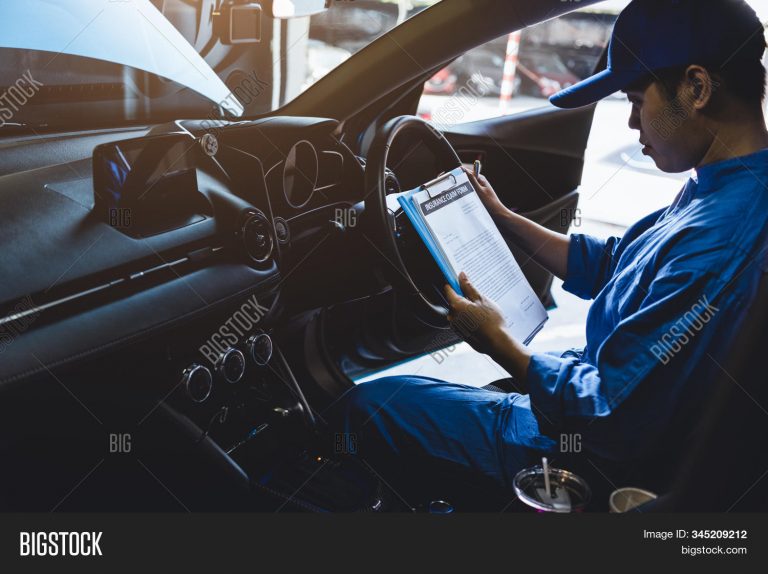 ● Check features of the car such as AC, blower fan,
music system
, lock system, power window system, fog lights etc. on arrival at the beginning time.
● Interiors check – seat upholstery, fabric dirt, intact, torn and clean after the condition of front and rear seats.
● Clutch check – identify the clutch issue and after gear shifts.
● Check Door noise
● Test car test drives for 5 kms and split in 30-40 rule.
● Last check – Brakes, Clutch, Pickup, Gear Smoothness, Steering Easiness, Reverse, Car for one more time.
● Inspect car after driving – check blue smoke, white smoke and black smoke.
Step 2 – Identify Service History of Vehicle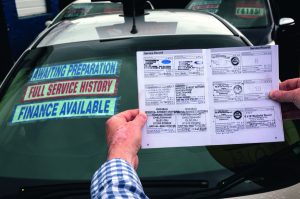 Ask used car owners politely for estimated interval service and maintenance costs. Confirm service bills, history of the vehicle, which serves a dual purpose –
● It helps in preventing odometer tampering. Service bills match with odometer as a kilometre.
● Power following service schedule and check where it is done – reach workshop or local garage.
Ask for replacement of service history or Working on wearing and treating items.
● Brake pads
● The clutch plate
● Battery
● Tyres
● wiper Blades
● AC service
Step 3 – Documents Verification For Buying a old Cars From a Dealership

● Smart card known as RC paper copy is the crucial document for buying a used car. The original photograph is a mandatory document required to be submitted in RTO cars. A photocopy is not acceptable at times of transfer. If the owner says, he lost original documents for a dealership then insist him to get an application for the new smart card. Check the following information about the dealership of
buying a used car
.
● RC reads very carefully, such as model, sub-variant. Owner name, registration number, address and match it with insurance.
● Check the serial number of the owner and signifies first owner, second owner and third owner.
● Matching engine number and chassis with RC and insurance.
● Identify the manufacturing year of a car.
● If the owner takes any type of loan, you ask for a stop or complete it.
● Check No Claim Bonus in Insurance.
Executing RTO Formalities ( Sale Transaction)
We have genuinely recommended giving the highest consideration to
● Health of Car
● Service History of Car
How to Buy a Used Car from a Dealership?
Many people ask what they can do to buy a used car. It is not a difficult job, and the best way is that you can be purchasing a used car through a dealer.
KEY TAKEAWAYS
● Often buying a used car from a dealership can be smartest buying decisions.
● Line up Financing when you shop for your vehicle.
● Remember to test drive with the dealer before you take it home.
● Checking a car by a certified mechanic is a step that you should never skip.
● If you don't like the old car dealership, there is nothing wrong and walking home after explicit action.
Should I Buy a Used or Tokunbo Car From a Dealership and It's a Safe Way to Buying?
We have told the various ways to buy a car, but when you buy a vehicle from dealers, it is difficult to find the right vehicle. If you have known the dealer who provides the right car for you, it is best to purchase a used car. Otherwise, your mind goes for a used car, but you can't know the dealer, and they are buying you the worst vehicle. Then we have recommended that you should go with private sellers who are in your surroundings.
Some Other Tips for Buying a Used or Tokunbo Car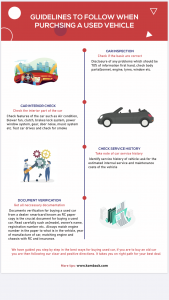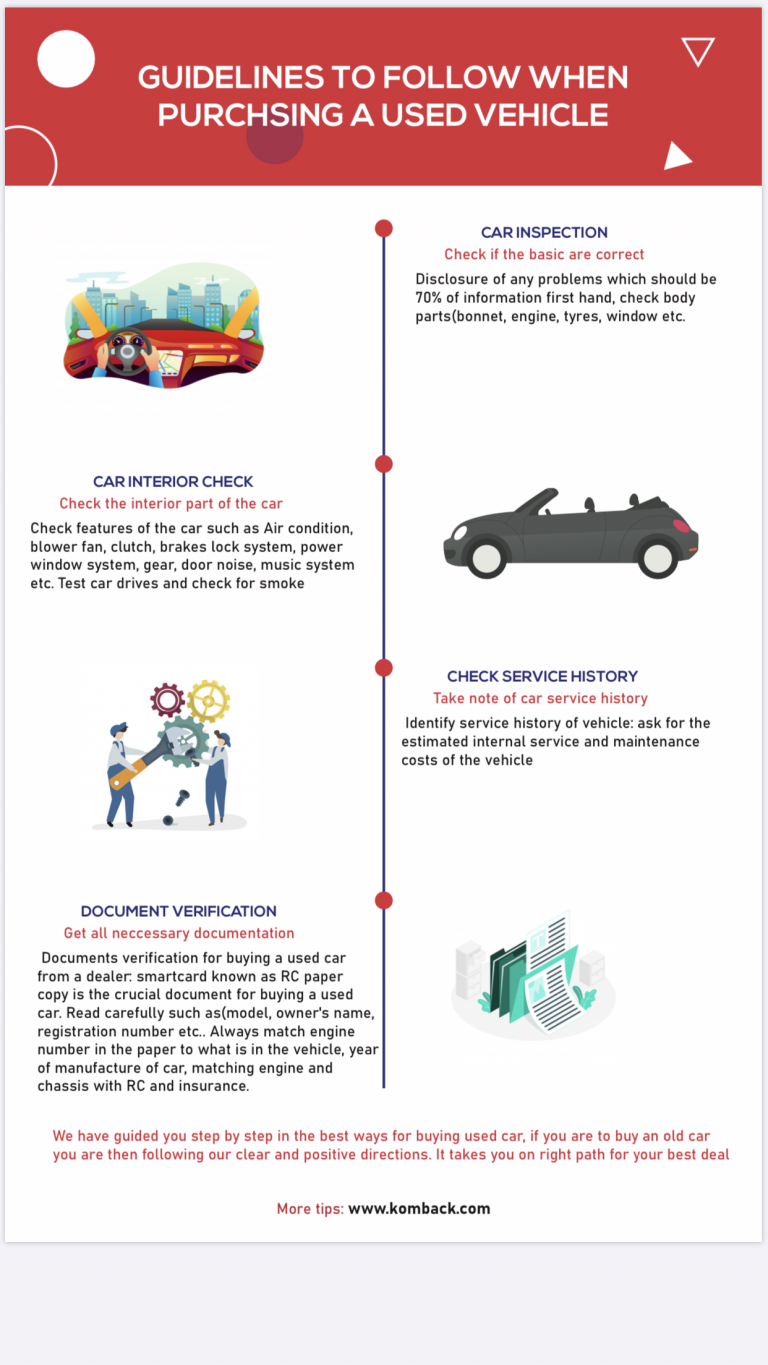 We have provided in-depth information about an old car. But in some cases we ignoring the exact information such as;
Dealer Vs Private Seller
● A nearest private seller likely has more information than a dealer. Dealers can go through thousands of cars per year, while a private seller knows ins and out of his vehicle.
● Sometimes a dealer can't explain so much about the used car because they have no extra time. History reports from CARFAX and Auto Check can be avoided by dealer cars, but private sellers describe the best condition.
● Most of the time, our mind trusts private sellers because we know some background information about
them.
Financing of an Old Cars
● If you tried to finance an old car, you know that it is not an easy job. Banks won't fund some old cars because their interest rates are higher.
● Few banks won't finance used vehicles through private sellers. They noticed that private sellers wouldn't adequately describe a car's condition.
● Banks are worried about potential fraud by individual sellers; it means they will only deal with reputable dealers.
One common thing to think about when buying an old car is that dealer's reputation in every sale. If a dealer sells a flawed car with described conditions, it could damage the dealer's reputations. Private sales don't raise similar concerns since she or he isn't actively engaged in the car sales business. As a result, good dealers will likely go out of their way and disclose all problems. Many sellers avoid necessary information about a used car.
Purchase Price and Taxes of An Old Cars
If you are looking at the best price for an old car, you find it from a private seller rather than a dealer. The simple reason is that dealers need to make a profit on each used car, and private sellers are not the same concern. In some cases, private sellers take you best for buying an old car because he goes for a new one. They can try to sell old ones because they have no extra space for an old car.
Taxes depend on where you live; it can be a benefit for either private sellers or dealers. In some countries, no sales taxes are assessed on private vehicle sales, when buying through an individual dealer. That time, you save hundreds or thousands of dollars is your best deal. In other countries, sales tax is only assessed on different trades. In that case, buying a used car through a dealer, you can save thousands of dollars. We have told you to check your local laws before purchasing an old car.
We have guided you step by step in the best ways for buying used or Tokunbo car advice. If you are going to buying an old car, you are then following our clear and positive directions. It takes you on the right path for your best deal.
There are many old or tokunbo car-buying sites on the internet; they help you with the best condition cars for you. Be secure you can't pay before reaching your old car.
By kingkentus