Hits: 22
By JULIA JACOBO
Aug 9, 2017, 5:50 PM ET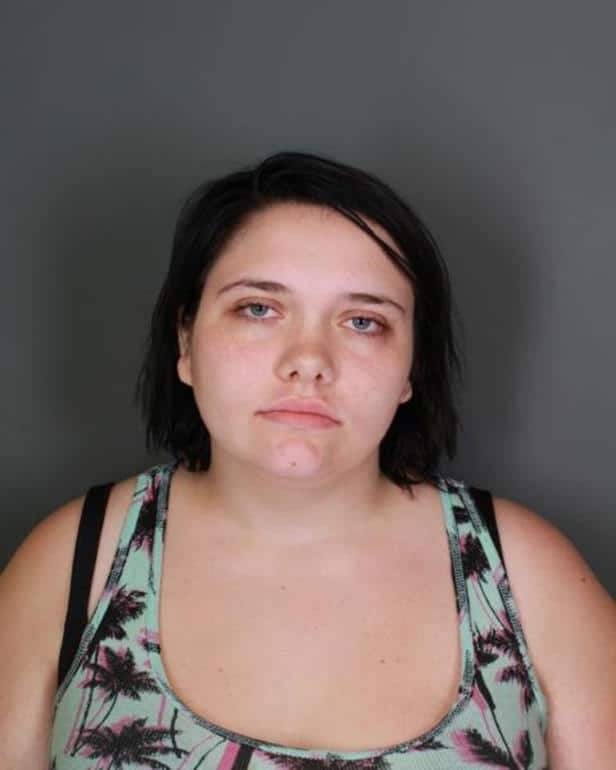 PHOTO: Sayre, Pennsylvania resident Harriette Hoyt, 17, has been charged with attempted murder after an infant baby was found abandoned in a plastic bag.
Elmira Police Department
WatchBaby abandoned in trash bag survived 3 days, police say
A 17-year-old from Pennsylvania has been charged with second-degree attempted murder after allegedly abandoning her 8-month-old daughter in a plastic bag, according to police.
The baby girl was found alive behind a home in Elmira, New York, on Tuesday afternoon by neighbors who were "investigating a suspicious noise," according to a statement from the Elmira Police Department. The 8-month-old was found under some bushes in a white, plastic kitchen garbage bag, Chemung County District Attorney Weeden Wetmore told ABC news.
Neighbors administered first aid to the child until first responders arrived on the scene, local ABC affiliate WENY reported.
The baby was then taken to a local hospital, where she is currently listed in stable condition, police said, though she may be transported to another hospital for further evaluation.
Investigators identified Harriette M. Hoyt, 17, of Sayre, Pennsylvania, as the child's mother, Wetmore said.
Witnesses told investigators that the mother had the child with her when she went to visit a home in Elmira on Saturday morning, Weeden said. Authorities believe she then abandoned the baby in the backyard of a nearby residence around noon on Saturday, Weeden said.
One of the neighbors who discovered the baby Tuesday told WENY that she first thought the noises coming from the plastic bag were a dog.
Hoyt, who is being tried as an adult, was arraigned in the Elmira City Court on Tuesday night, a spokesperson for the court told ABC News. She is currently being held at the Chemung County Jail on $250,000 cash bond or $500,000 property bond, the spokesperson said.
Newborn baby left in nativity scene manger at Queens church
Three siblings abandoned as newborns by same mom at separate times meet for first time
California mom reveals why she abandoned 3 babies at birth 3 separate times
Hoyt did not enter a plea during the arraignment, Weeden said. A preliminary hearing will take place at the city court on Monday, he added.
A Chemung County public defender was originally appointed to Hoyt's case, but due to a conflict of interest, she will now be represented by Chemung County Public Advocate John Brennan.
Brennan told ABC News that since he has not had an opportunity to meet Hoyt, it would be "inappropriate to make a comment on the case at this time."
Brennan plans to meet Hoyt at the jail on Thursday, he said.
Source:NewsNow